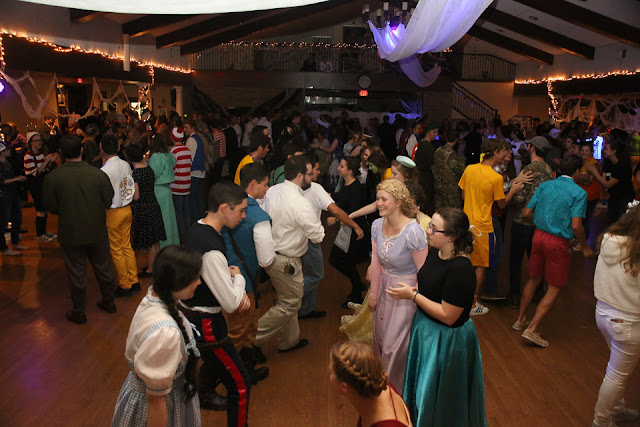 The boys sent me some pictures from Christendom's Halloween Dance and said that I could share them with you all! They ended up dressing up
(with a couple friends)
as "Waldo and Wenda" from
Where's Waldo?
and "Westley and Buttercup" from
The Princess Bride
. We had so much fun coming up with costumes while they were home over fall break. Just six more weeks and they'll be home again for Christmas!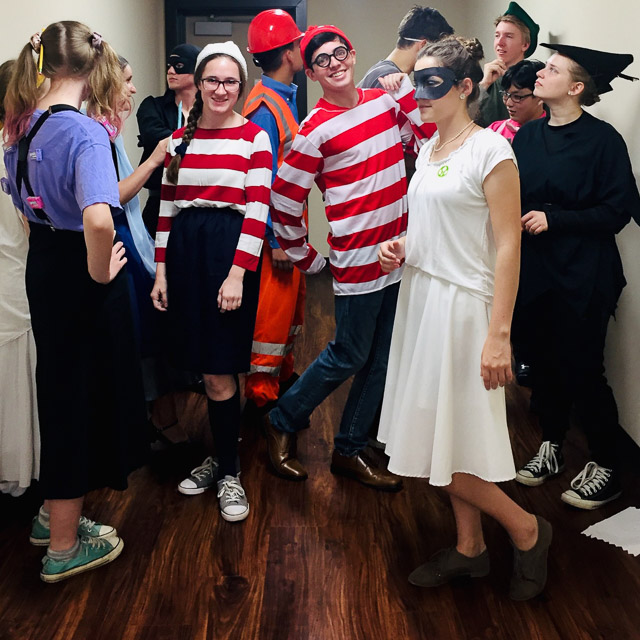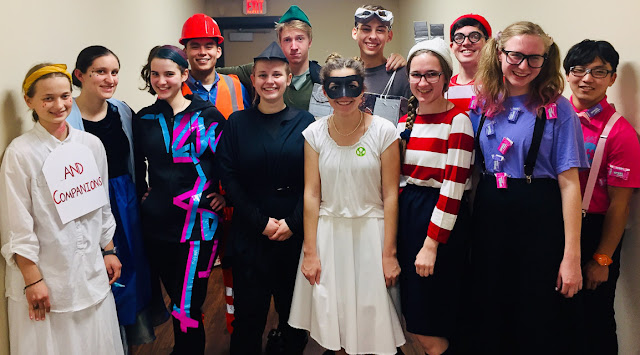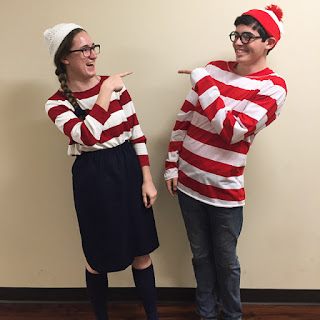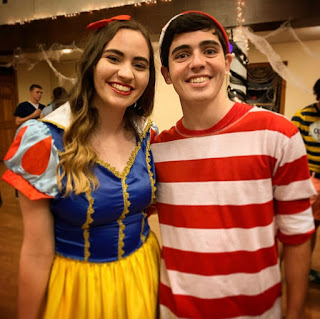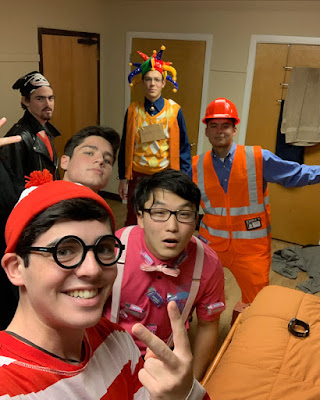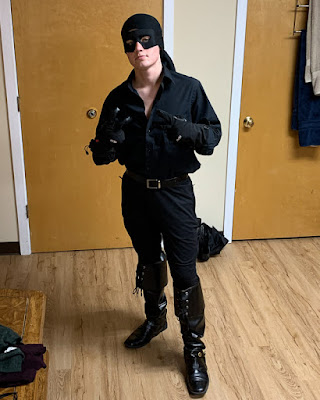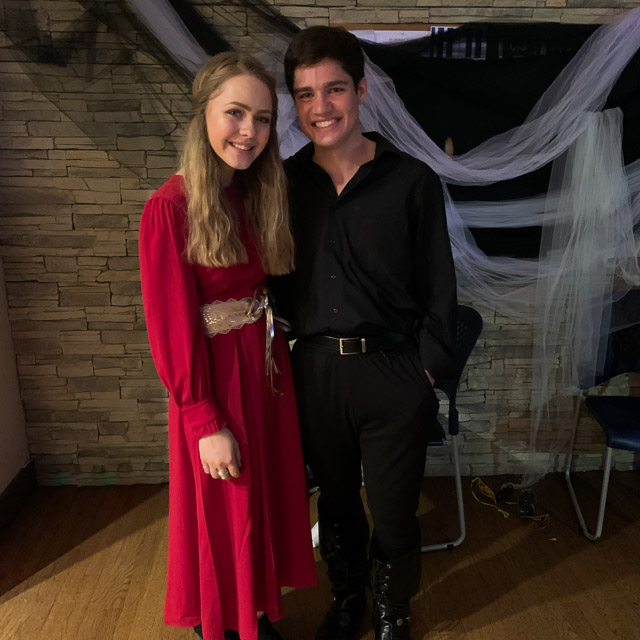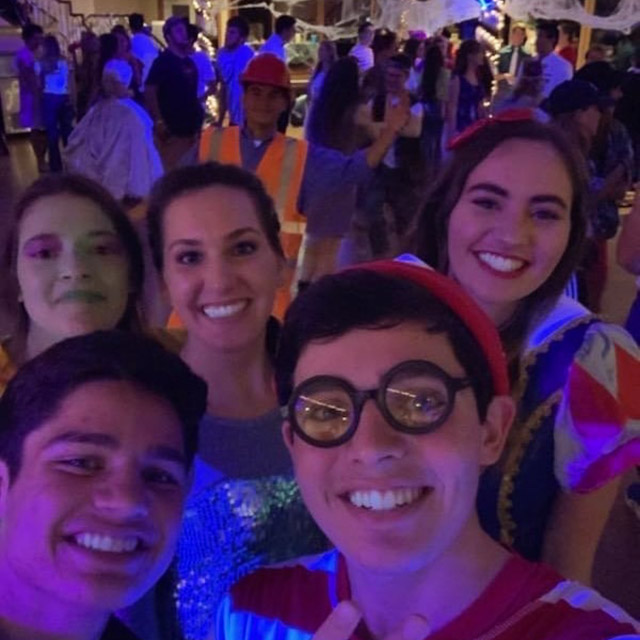 I love that I can spot Waldo (and Wenda!) so easily in the crowd!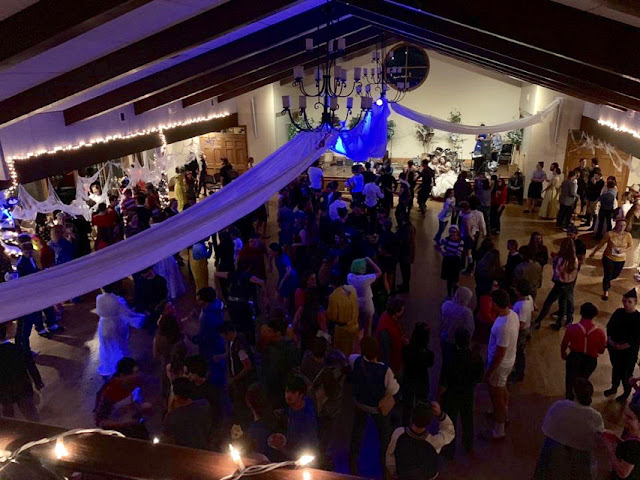 I heard that Westley and Buttercup ended up with Honorable Mention (or was it 3rd place?) for their costumes in the costume competition.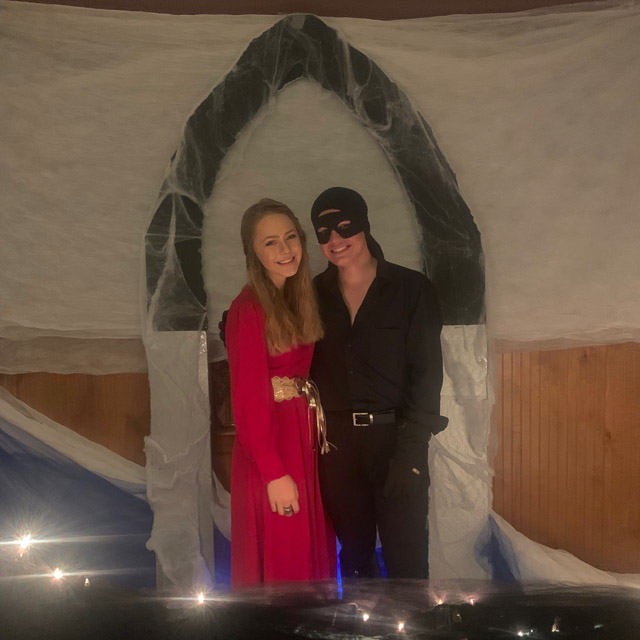 And from Christendom Today…. "Where's Waldo?"