When I started compiling this post a couple months ago, while gathering books for our children as well as some books to giveaway here on the blog, I had no idea just how much all of our lives were going to change this spring… It is all so surreal.
I'm really struggling to picture Holy Week and Easter without access to the sacraments and without being able to assist at Holy Mass, which we had already missed so much this winter due to multiple viruses. I'm grateful we can at least watch live streams on the internet, but it's just not the same!
The books that I'll be filling our children's baskets with this Easter will be perfect to help fill some of the extra time we've had while staying at home during this pandemic, especially now that the president has extended his recommendations through the end of April.
I know many families are struggling right now and small businesses are really struggling too…. If you are in a position to order gifts for Easter please consider searching out the small businesses, and if you are looking for books, perhaps go straight to the publisher's websites and order direct.
Sacred Heart Books & Gifts, one of my very first advertisers here on the blog, will be permanently closing at the end of April. Be sure to check out their remaining inventory. You can save an additional 15% (in addition to their everyday 10% off) with coupon code: roses15
My job has been affected, so I'm glad that I happened to plan ahead and have a whole bunch of great books for my younger children's baskets again this year, as well as some Easter Candy stashed in my closet (including some favorite's from See's that I had happened to pick up at the end of February!), along with some various gifts ordered from small Catholic businesses. I wasn't expecting to have our college boys home for Easter (what a special unexpected gift for me to have the whole family home for our newest addition's first Easter!) so I'm going to have to be creative when it comes to filling their baskets!
Below you will find the list of books we've picked out this year for our children. As I have shared before, I'm always collecting books to give our children on their birthdays, Easter, and Christmas and Epiphany. Some of the books I have purchased from Amazon, Sacred Heart Books and Gifts, or St. Augustine Academy Press, some have been purchased on sale online or at local bookstores, and some have been given to me as review copies from the authors or publishers.
Note: Before I share the book list, I do want to remind you all that I haven't read all of these books yet. I made my decisions based on recommendations, reviews, publishers, and the past work of some of the authors/illustrators. As an Amazon Associate I earn from qualifying purchases.
7 Secrets of the Eucharist
Pope John Paul II referred to the Holy Eucharist as "the greatest treasure of the Church," and yet even many devoted Catholics have a very limited understanding of this powerful sacrament. This book will change all that. The reader will come away with a completely new awareness that the Eucharist is not just about receiving Communion; it's about transforming your daily life.
Deeply based on the Scriptures, the writings of the Saints, and the teachings of our two most recent Popes, this profound and remarkably readable book will introduce you to some of the "hidden" truths of the Eucharist — truths that have always been embraced by theologians, saints, and mystics, but have rarely been passed on to the average person in a meaningful way. In 7 Secrets of the Eucharist, these truths are finally made accessible to all, as author Vinny Flynn shows how each reception of Holy Communion can be a life-changing experience.
The early Roman virgin-martyr whose bones were discovered in 1802. She immediately began answering prayers, with so many favors and miracles being granted that she was raised to sainthood by Pope Gregory XVI—becoming the only person recognized by the Church as a saint solely on the basis of her powerful intercession, since nothing is known of her except her name and the evidence of her martyrdom. A great intercessor for all needs!
She's planning to choose St. Philomena as her Confirmation Saint this year, so I think she'll love reading this book published by TAN.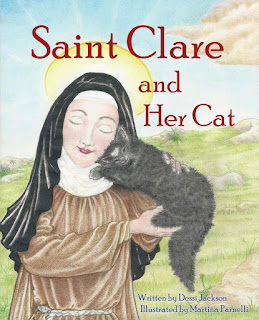 Saint Clare and Her Cat
On the road to San Damiano, Grandma Nonna shares with her grandson Antonio a once-upon-a-time story about Saint Clare. Full-color illustrations and a delightful tale capture the beauty and faith of Saint Clare as she pursues her vocation and embraces the joyful and simple Franciscan spirituality. Ever-appreciative of the little things, Clare's happiness blossoms even more with her wonderful discovery of a tiny kitten.
I know it's a picture book, but it's about one of her patron saints so she'll love adding it to her collection. We also own and have enjoyed all the other books by author Dessi Jackson including: Roses in the Snow: A Tale of Saint Elizabeth of Hungary, Saint Felix and the Spider, The Saint and His Bees, and Nikola and the Monk.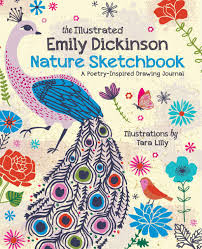 The Illustrated Emily Dickinson Nature Sketchbook: A Poetry-Inspired Drawing Journal
Become inspired by beautiful full-color illustrations, partial drawings, and small sketches based on Emily Dickinson's brilliant poems! Emily Dickinson had fewer than a dozen of her 1,800 poems published during her lifetime. But her talent for writing and passion for love, language, and nature has contributed to her reputation as one of the most innovative poets of her time. The Illustrated Emily Dickinson Nature Sketchbook relies on the joys of verse to inpsire drawing and sketching. Gorgeous illustrations from Lilla Roger's 2014 Global Talent Search winner Tara Lilly will prompt further drawing and literary exploration throughout the pages. This beautiful, embossed interactive sketchbook is the perfect gift for the artist or poetry lover in your life.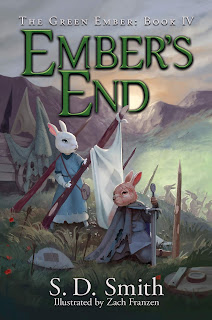 Ember's End

The end is here. Heather and Picket face off for the last time with their tyrannical foes in this final installment of the Green Ember Series. The Mended Wood flickers dimly in the vision of the rabbits of Natalia, as they battle bravely for their survival and a hopeful future beyond.

My place beside you,
my blood for yours,
till the Green Ember
. . . ends.

I pre-ordered this book months ago and the release date was recently moved up… If it arrives in time for Easter, it will go in her basket, otherwise I'll save it for her birthday.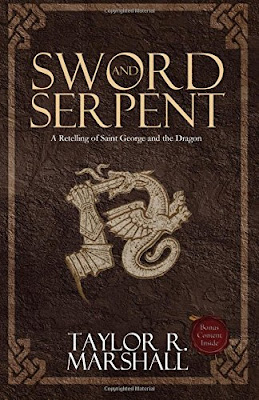 Sword and Serpent
Every Legend Has A Beginning. The year is A.D. 299. Diocletian rules the Roman Empire. And the gods have suddenly fallen silent.17-year-old Jurian doesn't have time for the gods. He's trying to hold his family together after his father died in disgrace, and piety — even to the Christ — just isn't practical. But then a ruthless enemy targets his family, forcing Jurian to make a choice: will he pursue the glory he's always wanted, or will he sacrifice everything to protect a faith that was never really his own?On the other side of the Empire, the young priestess Sabra shields her people from the terrible vengeance of the old god she serves. But even as she offers the dark and bloody sacrifices the god demands, visions of desolation haunt her dreams. As suspicion tightens its stranglehold on her city, Sabra must unravel the mystery of the god's portents before everything she's ever loved is destroyed.Fear of the gods' silence sparks a bloody persecution that will soon consume the Empire. As the fires of suspicion and hatred ignite around them, Jurian and Sabra are drawn together by a mysterious prophecy…one that will set them on a journey to battle an evil beyond imagining. Saints aren't born. They are forged.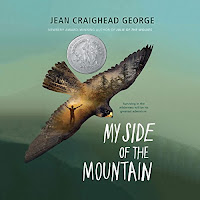 My Side of the Mountain
Sam Gribley is terribly unhappy living in New York City with his family, so he runs away to the Catskill Mountains to live in the woods – all by himself. With only a penknife, a ball of cord, 40 dollars, and some flint and steel, he intends to survive on his own. Sam learns about courage, danger, and independence during his year in the wilderness, a year that changes his life forever.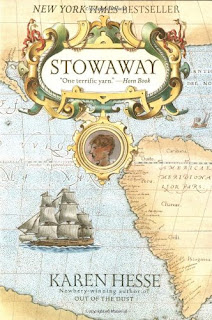 Stowaway

It is known that in the summer of 1768, Captain James Cook sailed from England on H.M.S Endeavour,beginning a three-year voyage around the world on a secret mission to discover an unknown continent at the bottom of the globe. What is less known is that a boy by the name of Nicholas Young was a stowaway on that ship.
Newbery winner Karen Hesse re-creates Cook's momentous voyage through the eyes of this remarkable boy, creating a fictional journal filled with fierce hurricanes, warring natives, and disease, as Nick discovers new lands, incredible creatures, and lifelong friends.
**This book sounded very interesting and I ordered it from a Catholic website, but was just warned about some of the content which may be historically accurate, but this son of ours won't be reading it unless I edit out a few things. (see comments for details)


Cupid of Campion
All is sunshine and roses for Clarence Esmond as he saunters down the streets of McGregor, searching for the bright-eyed goddess of adventure. Little does he know he is about to suffer one misadventure after another at her hands! But another good Lady is watching over him from heaven, and with the help of some of her most unlikely devotees, much good is brought out of evil for all involved.
Other books in the series include:
Bobby in Movieland
His Luckiest Year
Lucky Bob
Sunshine and Freckles
That Office Boy
You can find them all here
This one hasn't been published yet, but it's on the list for either his birthday or next Epiphany: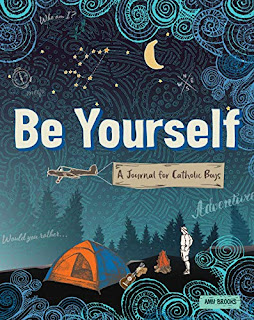 Be Yourself: A Journal for Catholic Boys
"You are a thought of God, you are a heartbeat of God. To say this is like saying that you have a value which in a sense is infinite, that you matter to God in your completely unique individuality." – Pope Saint John Paul II
Be Yourself: A Journal for Catholic Boys was designed for boys to understand their identity and individuality, with the help of their Catholic faith.
Packed full of great art, quizzes, journaling questions, quotes from the saints, Scripture verses, and passages from the Catechism of the Catholic Church, the Be Yourself journal helps boys become the men God created them to be. Ages 9 and up.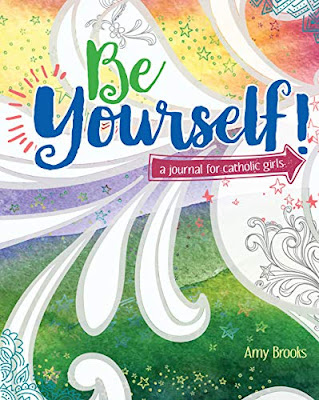 Be Yourself! A Journal for Catholic Girls
"Be who God meant you to be, and you will set the world on fire!" Those words are at the heart of Be Yourself! A Journal for Catholic Girls, which is designed to help girls explore their identity and purpose in life in light of the wisdom of the Catholic Church, including half a dozen female saints.
Packed with gorgeous, full-color line art, quizzes, journaling questions, and inspirational quotes from the saints, the Catechism of the Catholic Church, and Scripture, the Be Yourself! journal is a fun way to help girls discover that they are beautifully and wonderfully made by God.
Ages 9 and up.
I have given copies of this fun journal to both of her older sisters… Now it's her turn for a copy!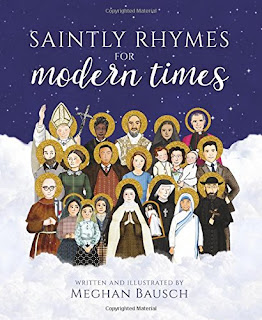 Saintly Rhymes for Modern Times
Filled with colorful illustrations and catchy rhymes, Saintly Rhymes for Modern Times teaches your child that everyone is called to be a saint.
These kid-friendly rhymes allow children to see the beauty of Christian holiness through the lives of our more recent saints. With these sixteen poems, nineteen holy men, women, and children will become your child's friends in heaven!
I've had this book for quite awhile now and it's time to finally pull it out of my closet and give it to Rose. I especially love the pages featuring St. Therese and her dear parents.




The delightful classic by E. B. White, author of Charlotte's Web and Stuart Little, about overcoming obstacles and the joy of music. Now featuring gorgeous illustrations by Fred Marcellino!
Like the rest of his family, Louis is a trumpeter swan. But unlike his four brothers and sisters, Louis can't trumpet joyfully. In fact, he can't even make a sound. And since he can't trumpet his love, the beautiful swan Serena pays absolutely no attention to him.
Louis tries everything he can think of to win Serena's affection—he even goes to school to learn to read and write. But nothing seems to work. Then his father steals him a real brass trumpet. Is a musical instrument the key to winning Louis his love?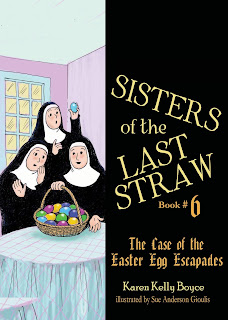 Sisters of the Last Straw Vol 6: The Case of the Easter Egg Escapades (Volume 6)
Who has Mr. Lemon's priceless coin?
Why are there baby bunnies all over the backyard?
Will the Sisters be able to save their home in time?
Meet the Sisters of the Last Straw, a community of Sisters working hard to overcome their bad habits. Join these lovable misfit nuns as they learn to love God and forgive one another. Can a leaking roof be the end of the Sisters of the Last Straw? Who stole the eggs for the Easter Egg Hunt? Will the Sisters solve the mystery of the missing coin in time for Easter?
Conrad of Piacenza was a nobleman, living in a medieval castle in Italy. One day, he went out hunting with his servants, and a fire broke out in the forest. What happened next would change his life forever.
In St. Conrad and the Wildfire, children of all ages will discover the power of truth and forgiveness. Introduce children to St. Conrad through Maura Roan McKeegan's moving retelling and Patty Borgman's magnificent illustrations that bring the saint to life.
Check out this brand new release by Maura Roan McKeegan! You all know how much I LOVE the other books (The Old and New Series) she has written. So excited to add this new release to our home library too!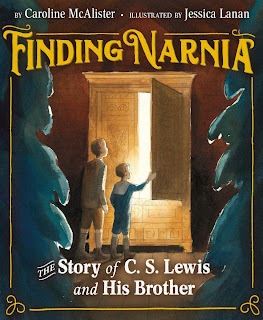 Finding Narnia: The Story of C.S. Lewis and His Brother
Finding Narnia is Caroline McAlister and Jessica Lanan's captivating picture book biography of two brothers, Jack and Warnie Lewis, whose rich imaginations led to the creation of the magical world of Narnia. Before C.S. Lewis wrote The Chronicles of Narnia, he was a young boy named Jack who spent his days dreaming up stories of other worlds filled with knights, castles, and talking animals. His brother, Warnie, spent his days imagining worlds filled with trains, boats, and technology. One rainy day, they found a wardrobe in a little room next to the attic, and they wondered, What if the wardrobe had no end?
From the author of John Ronald's Dragons: The Story of J. R. R. Tolkien!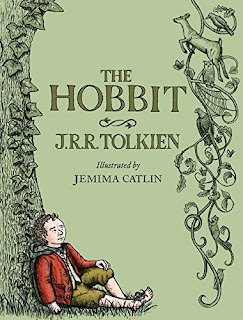 The Hobbit: Illustrated Edition
A beautiful gift edition of J.R.R. Tolkien's enchanting tale, fully illustrated by Jemima Catlin.
Bilbo Baggins enjoys a comfortable, unambitious life, rarely traveling farther than the pantry of his hobbit-hole in Bag End. But his contentment is disturbed when the wizard Gandalf and a company of thirteen dwarves arrive on his doorstep to whisk him away on a journey to raid the treasure hoard of Smaug the Magnificent, a large and very dangerous dragon. . .
Apparently four years ago he had hoped to have his very own copy of this by Leap Day 2019… better late than never!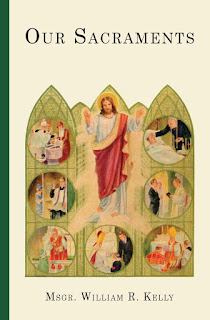 Our Sacraments: Instructions in Story Form for Use in the Primary Grades
Follow Tom and Ann as they learn about the Sacraments from their Uncle John.
What is grace, and how do we get it? And how do the Sacraments help us? What are the outward signs of each Sacrament?
Find the answers to these questions and more in Our Sacraments.
Also available directly from St. Augustine Academy Press!
The splendor of God's world comes alive in this simple retelling of the biblical creation story for young children. As a master Artist, God paints the new canvas of earth and sky, beginning with the black of silent, empty space, then adding color after color with the creation of stars, oceans, land, plants, animals, and all the rest.
Colors of Creation will help your child see the world all around in a new light — as the beautiful handiwork of a loving Creator. Each color displayed is yet another reflection of his glory and another pleasure to enjoy. In the end, God's masterpiece on earth is revealed in the people he creates, who can work and play, love and pray — and who come in every hue. Bestselling author Paul Thigpen tells the story in lively verse, with whimsical illustrations by artist John Folley that your little one will long remember.
This one is on it's way from TAN and I can't wait to take a closer look at it. It looks lovely from what I've seen so far!
Avid gardener and poet Emily Dickinson collected 424 pressed flower specimens and wrote nearly 1800 poems in her lifetime, with nature and plants inspiring many of her beloved works.
Lines and couplets from Dickinson's poems paired with Carme Lemniscates' gorgeous illustrations bring In Emily's Garden to life, letting toddlers take a stroll in Emily's garden of verses.
See the flowers, birds, butterflies, and bees through Emily's eyes, and foster a love of gardens and poems alike.
Introduce your toddler to the ABCs with this illustrated primer about many of the animals they'll find in the zoo.
An engaging collection of 26 illustrations featuring every child's favorite zoo animals from around the world, from apes to zebras, all shown in their natural habitats.
Illustrator Greg Paprocki's popular BabyLit alphabet board books feature his classically retro midcentury art style that's proven to be a hit with both toddlers and adults alike.
Have fun discovering new details in each illustration with every successive reading.
BabyLit Storybooks are a great way to introduce young readers to the classics, with easy to read storylines and bright illustrations. They are part of the bestselling BabyLit series, which provides a literary education for your brilliant children.
In Great Expectations: A BabyLit Storybook, preschoolers follow Pip's story, learning about the value of family and friends, fortune and loss, and love. Easy-to-follow, engaging text combined with original quotes and beautiful artwork create a book to be treasured through childhood and beyond.
I bought a whole bunch of BabyLit books when the publisher ran a 50% off sale!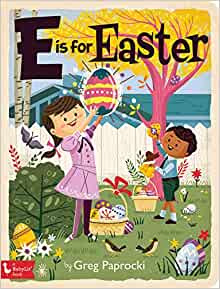 Introduce your brilliant baby to the ABCs with this colorfully illustrated primer about the joys of Easter.
In the latest alphabet primer from artist Greg Paprocki, Easter and the rites of spring are celebrated with Paprocki's wonderful colorful and vintage-looking illustrations. Your toddlers can enjoy illustrations of such things as the Easter Bunny, baskets overflowing with candy, children decorating Easter eggs, an Easter egg hunt, and beautiful springtime flowers.
Part of the BabyLit Alphabet Series.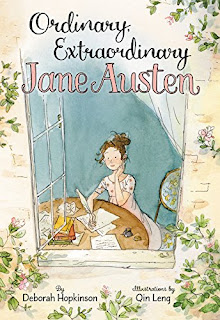 Ordinary Extraordinary Jane Austen
A gorgeous and inspiring picture book biography of Jane Austen, one of the most beloved writers of all time, from award-winning author Deborah Hopkinson.
It is a truth universally acknowledged that Jane Austen is one of our greatest writers. But before that, she was just an ordinary girl. In fact, young Jane was a bit quiet and shy; if you had met her back then, you might not have noticed her at all. But she would have noticed you. Jane watched and listened to all the things people around her did and said, and locked those observations away for safekeeping. Jane also loved to read. She devoured everything in her father's massive library and before long, she began creating her own stories. In her time, the most popular books were grand adventures and romances, but Jane wanted to go her own way…and went on to invent an entirely new kind of novel..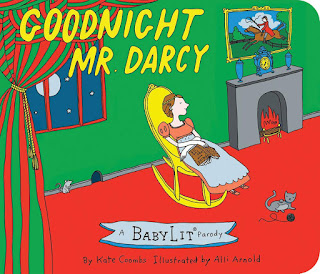 Goodnight Mr. Darcy: A BabyLit® Parody Board Book
The adored children's classic Goodnight Moon gets a classic lit makeover in this charming parody of Jane Austen's Pride and Prejudice novel. All of Austen's much-loved characters are at the Netherfield Ball-
In the great ballroom, there was a country dance, and a well-played tune, and Elizabeth Bennett; and Mr. Darcy surprised, by a pair of fine eyes … And don't forget Jane with a blush and Mr. Bingley turned to mush, and a gossiping mother and father saying hush.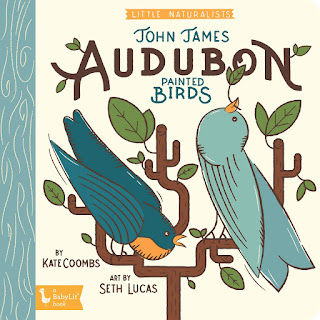 Little Naturalists: John James Audubon Painted Birds
John James Audubon was an ornithologist, naturalist, and painter. He is known for his stunning illustrations and paintings of North American birds in their natural habitats, painting over 700 species discovering 25 new kinds of birds during his lifetime.
John James Audubon Painted Birds shares his legacy and his love of nature with budding bird-watchers through a clever poem and gorgeous illustrations. As Audubon said, "the world is not given by [our] fathers, but borrowed from [our] children."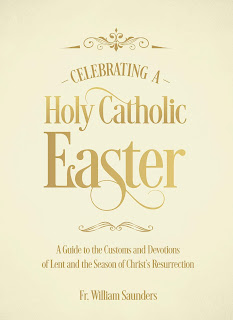 Celebrating a Holy Catholic Easter: A Guide to the Customs and Devotions of Lent and the Season of Christ's Resurrection
Alleluia! Christ is Risen! Celebrating a Holy Catholic Lent and Easter provides individuals and families with a valuable resource for understanding and celebrating Lent and Easter as a Catholic. The book not only provides the historical roots of traditions, such as the 40 days of Lent, Fasting, and Stations of the Cross, but also has spiritual reflections and suggestions for practices. All of the major events of Holy Week are included. Finally, explanations of traditions and practices are included, like the St. Joseph's Table, the blessing of food on Easter Saturday Morning, Lady's Day, and hot cross buns, so that families can better appreciate the significance of these traditions.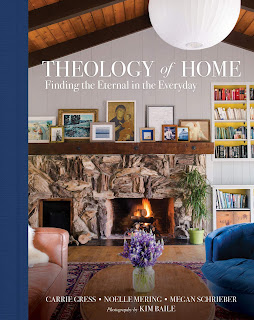 Theology of Home: Finding the Eternal in the Everyday
Home. It is an elegant word, at once both simple and far-reaching. Home is a place to live in and feel comfortable, but it is much more than that. Home is where we are nurtured, where we live, and where we love. The language of Home is universal. It is where we find the eternal in the everyday. But the Home has been neglected. To millions of women today, there is nothing worse than being a "homemaker." If only they knew the supreme value (and reward) of giving loved ones a place to call Home. Written by three wives and mothers, Theology of Home is a simple guide to help reorient all of us toward our true home, allowing us to think purposefully about how to make our own homes on earth better equipped to get all those living in them to the Father's house. Featuring more than 100 beautiful (and inspiring) photographs from homes around the country, profound words from the saints and other literary figures, and in depth commentary on the theological and spiritual underpinnings of our love for Home, Theology of Home offers readers a tour of the both the Home and the human heart…. Read more.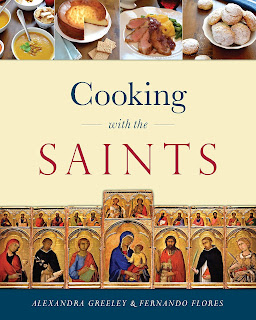 Cooking with the Saints
For the Love of Food, the Church, and Her Saints!
From traditional Cottage Pie on St. Patrick's Day to Basque Lamb Stew on the feast of St. Ignatius Loyola, the delicious recipes in this unique cookbook will excite your senses, awaken in you greater love for the saints, and bring Catholic festivity into your home.
Here you'll find brief saints biographies and ideal accompanying dishes tied to the liturgical feasts of the Church. From this exceptional cookbook, your family will receive triple nourishment: for body, mind, and spirit.
One of these years I'll make an updated gift guide… In the meantime: