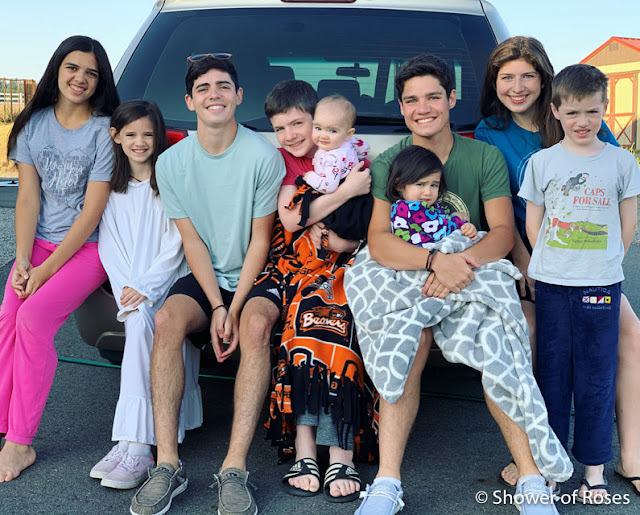 I was fine until I hugged them both goodbye… then the tears started falling! The last five months, despite all the craziness, has been such a gift and a wish come true to have all our children at home "just a little longer." We had so much fun together!
We went back and forth all summer on whether or not to send the boys back to Christendom College again this year, and then whether to have them fly or drive… We had flights, booked but on Wednesday (Aug 12th) we changed plans and decided to send them with a vehicle at the last minute. Our little ones all woke up extra early Friday morning (Aug 14th) so they could say goodbye just before the boys hit the road to travel from the West Coast all the way over to the East Coast. We already miss them so much!
2700+ miles, 16 states, and approximately 42 hours plus stops = four days on the road!
I kept a close eye on "find my phone" all day every day and they were also great about staying in touch and sending pictures to all of us back here at home…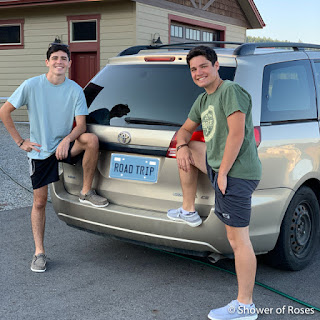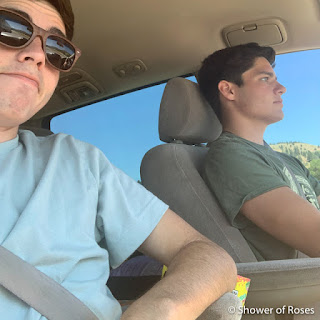 They said I could share some of the pictures with you all!
John was supposed to arrive at Christendom last Sunday night for soccer camp starting this pst Monday (his flight was supposed to be the 16th and James was going to follow on the 22nd) tomorrow and James' was next Saturday) but the coaches said it was fine if he arrived a day or two late… James however was not allowed to stay on campus until Saturday, so after dropping John off he headed back to Maryland to spend four nights with his cousins.
The boys are now both settled in their new dorm rooms. Classes begin on Tuesday!📚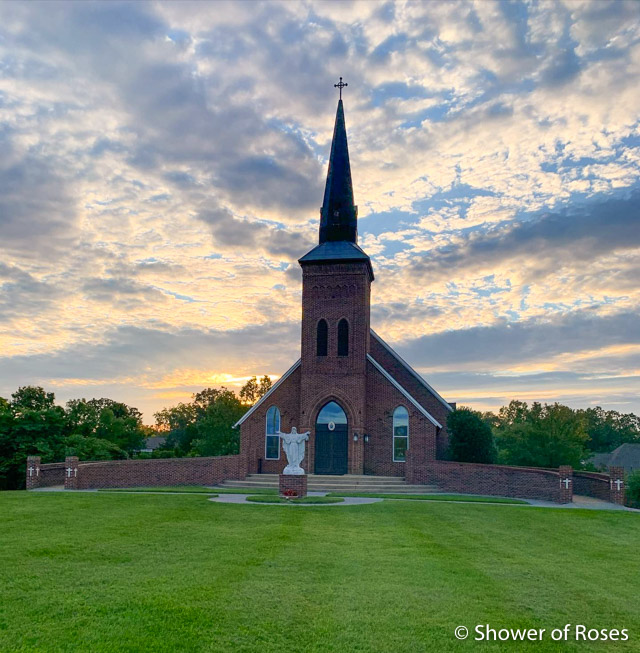 Who by virtue of your divine motherhood,
Hast become mother of us all,
I place the charge which God has given me,
under your loving protection.
Be a Protecting Mother to my children.
keep them in health and strength.
Guard their minds and keep their thoughts
ever holy
in the sight of their Creator and God.
Guard their hearts and keep them
pure
and strong and
happy in the love of God.
Guard always their souls and ever preserve in them,
faithfully, the glorious image of God
whom they received in Holy Baptism.
Always Mother, protect them
and keep them under your Mothering care.
Supply in your all-wise motherhood,
for my poor human deficiencies
and protect them from all evil.
Queen of the Most Holy Family,
pray for us!