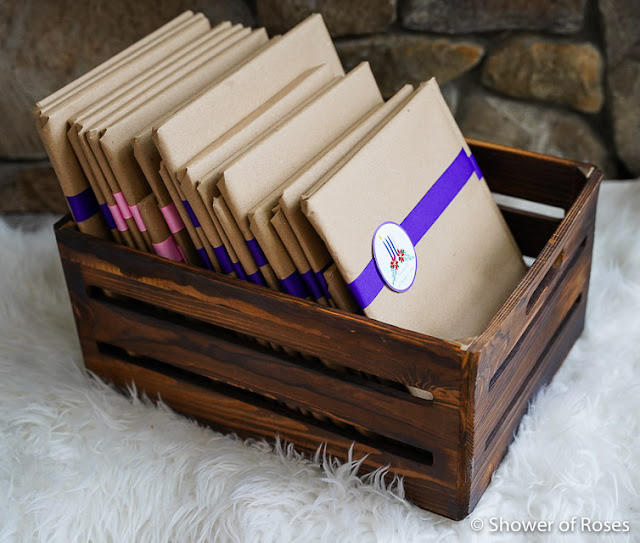 Happy First Sunday of Advent!
Many years ago now (six or seven?) I switched to brown paper along with purple and pink ribbon, instead of the original purple and pink wrapping paper I would use years ago… Sometimes I use brown paper bags and sometimes I pick up a roll of brown craft paper from the craft store to use along with the ribbons I reuse every year and our homemade labels!
As always, we'll unwrap and read one book each night during Advent, following our family rosary. The rest of our book collection will be placed in additional baskets to read during the seasons of Advent and Christmas.