Regina Martyrum Productions produces the finest works of Catholic audio theatre. With emphasis on the lives of the Saints, these products are edifying, and entertaining.

Stories hold our attention, teach us morals, and can teach a moral lesson while entertaining. We all love stories. Here at Regina Martyrum Productions, we provide high-quality, fully-dramatized Catholic stories. From Old Testament scenes to New Testament saints, we provide the best, timeless stories for today's Catholic audiences. Engaging the power of your imagination while listening, you and your children will walk through the pages of the Church's history. These are not your run of the mill "books on tape!" Every production is packed with full cast, great music, and realistic sound effects! They are great in the car, at story time, or at anytime!
I have been a fan of Regina Martyrum Productions ever since our oldest children were toddlers! I treasure our collection of CDs, and even some audio cassettes which we were given many many years ago. I was just telling our 16 year old that I need to pull them all back out.
These inspiring stories of the saints will make a deep impression on both children and adults! We love all the stories, but my personal favorite (and my husbands too!) is the story of St. Gerard Majella,
To Heaven Through the Window
.
Note: All links are affiliate links.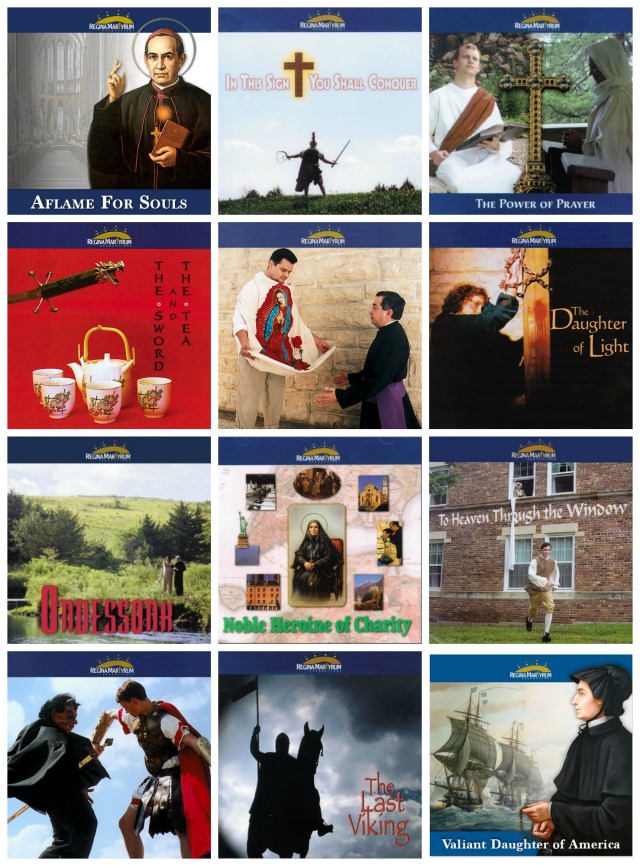 TODAY they are having an amazing Cyber Monday Sale!
60% OFF EVERYTHING for 24 HOURS on 11/29 ONLY. 🎉
Each story is only $8.00 (usually $19.95)
Buy 5 stories for only $40 (valued at $99.75)
Buy 12 stories for only $96.00 (valued at $239.40)
Buy the whole collections for only $192.00
(25 hours of Catholic entertainment valued over $500!)

They are also having a giveaway today!
"When you purchase 5 or more stories today, you are automatically entered to win one of three BONUS PRIZES.
3rd PRIZE: $50 Gift Card for even more Saints stories
(good for an entire year or gift to anyone you choose!)
2nd PRIZE: $100 Amazon Gift card
(a big help for your Christmas shopping!)
1st PRIZE: Win a 100% refund of your entire purchase!
(No matter how many stories you get, you keep them and we'll refund your order with a smile!)
And just to be clear…
We stand by our 100% GUARANTEE on all of our stories. So if you aren't 100% happy, we aren't happy."
UPDATE: If you missed yesterday's sale, you can still take advantage of THE YEAR OF ST. JOSEPH SALE! No coupon code, just instant savings!
Buy 2, save 20% ($7.98 saved)
Buy 3, save 30% ($17.95 saved)
Buy 4+ save 50% ($39.90 saved)