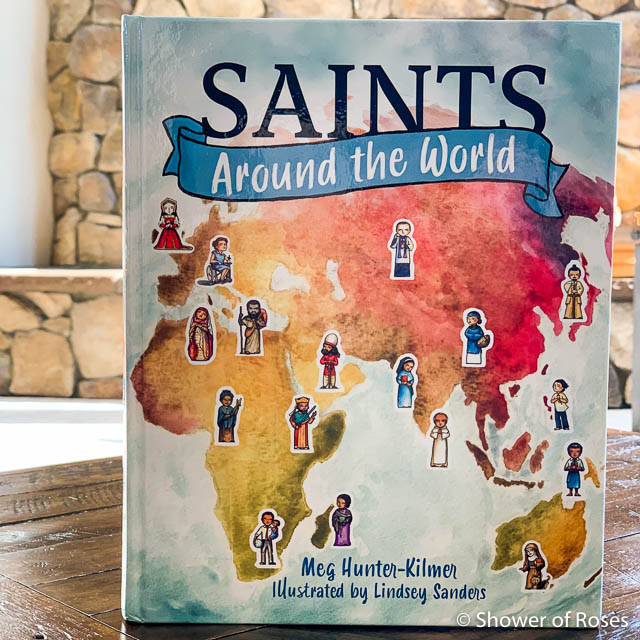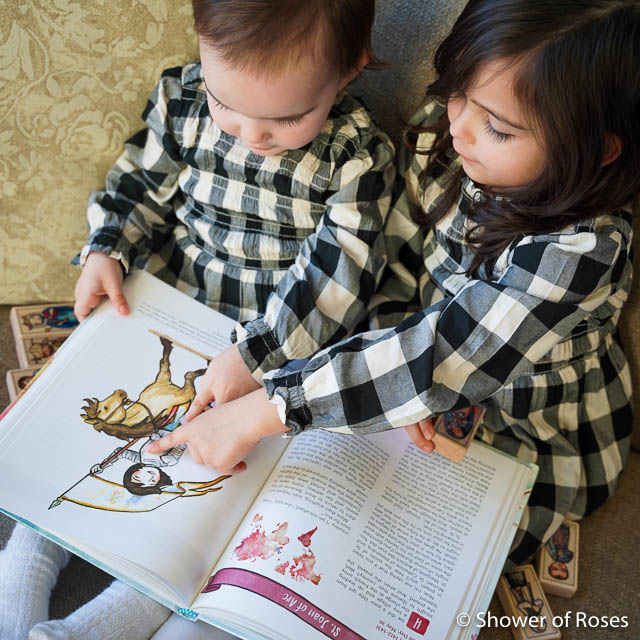 In honor of the saints who we glorify this All Saints Day, Saints Around the World, written by Meg Hunter-Kilmer and illustrated by Lindsey Sanders, is a beautiful blend of saints, known worldwide, and stories of whom I hadn't heard of. These gripping tales of martyrs, kings and queens, laymen and laywomen, warriors, and the religious, show both their virtues and their flaws, which they used to get even closer to Christ. This book helps children understand that not a single saint was born a saint and it keeps them from saying, "There's no way I can be like him!" but inspires them to say, "this person was so much like me! I'm going to be just like him when I'm older."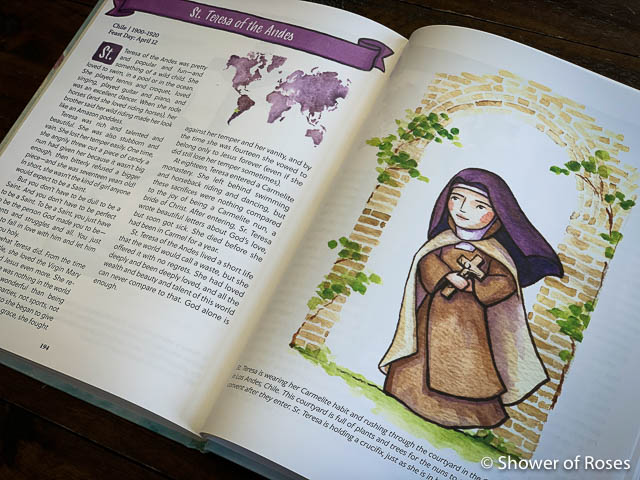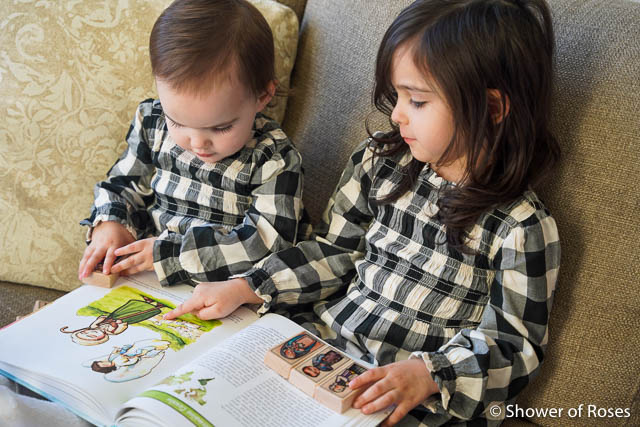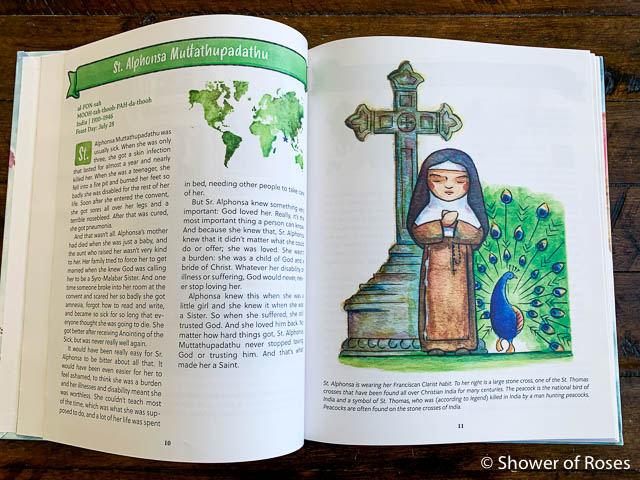 The text and illustrations work hand in hand to give this effect. The text is written so that it can be understood by little ears and is enjoyed by all ages. It normally begins with the saint's personal character or physical difficulties so that every child finds a saint who they can relate to. The beautiful illustrations depict the saint surrounded by hidden symbolisms; from the colors of the scenery to the way the saint's hair's done! The four different indexes in the back (geographical, feast day, topical, and chronological) help the reader find someone to fit every description.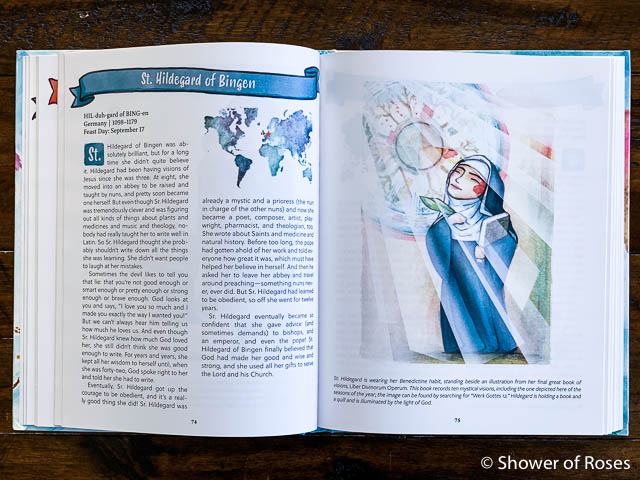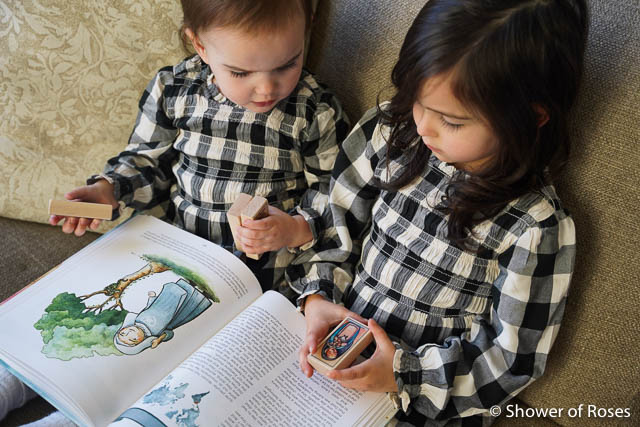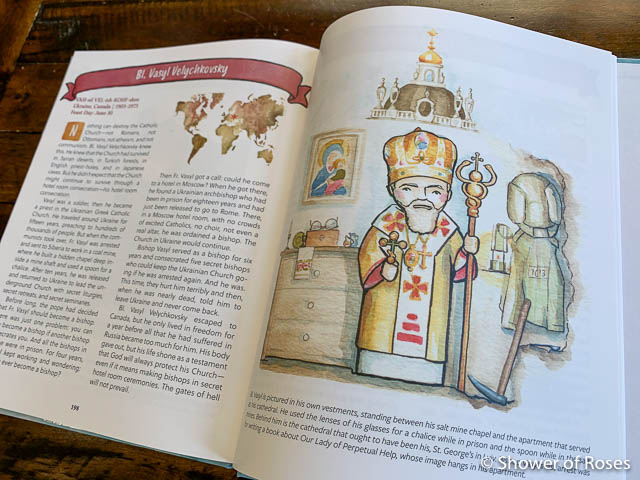 This is a great read for children of all ages, all discerning different vocations, and from all walks of life, especially during this time we spend glorifying the saints in heaven who have gone before us into the celestial realms of heaven!
All ye Holy Angels and Saints, Pray for Us!