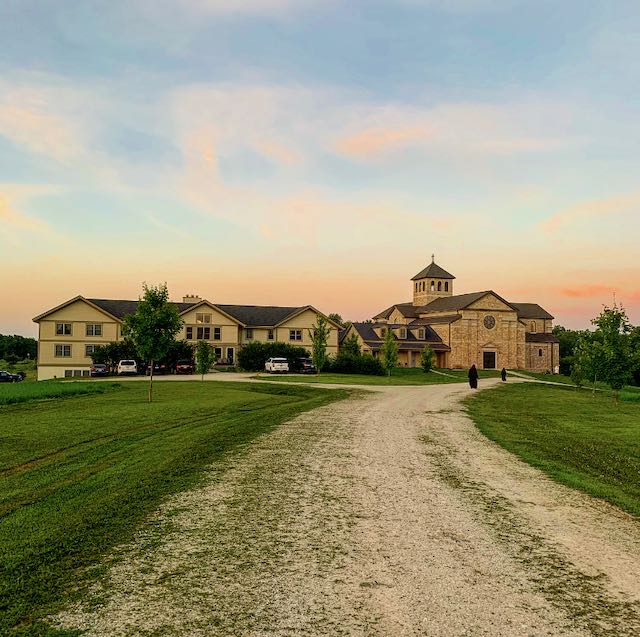 Now that golf season has ended, and now that I have a lot of free time while I recover from my knee surgery, I can start back up on the posts! You can find my past posts here: written by Twinkle Toes.
Last summer a group of us girls from St. Joan's went on a "Nun Run" with one of our amazing priests. Our first stop was a visit to the
Benedictines of Mary, Queen of Apostles
at the
Abbey of Our Lady of Ephesus
in Gower, MO. We started the trip off with 5:30 AM Confession and Mass at our church before heading to the airport to catch our flight.
I have now been able to fly with two of my siblings for their first flights! She loved it! Especially the turbulence (not something I'm a particular fan of). I didn't get many pictures during the flight (mainly because I was asleep for most of it) but it was so cool descending into Kansas City.
When we reached Gower, one of the sisters (Sister Grace) showed us our rooms and made sure we were all settled in. Waking up early the next morning was hard, especially with the time change (4:45 Central Time is 2:45 Pacific Time), but after a few days we got used to it.