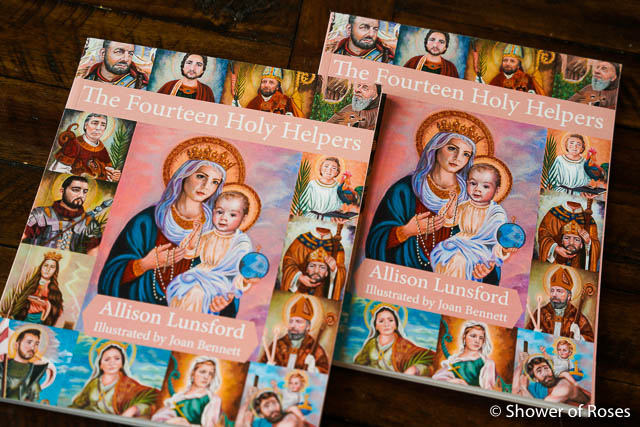 Have you seen the lovely new book by Allison Lunsford and Illustrated by Joan Bennett?
As we kick off our new school year, I have three copies to of
The Fourteen Holy Helpers
to give away, one copy here on the blog and two more over at Instagram!
"The fourteen saints presented in this book were classified as the "Holy Helpers" during the scourge of the Black Plague in the 1300s. Today, it seems there has never been a better time to re-introduce the Holy Helpers to the Catholic world and to society as a whole."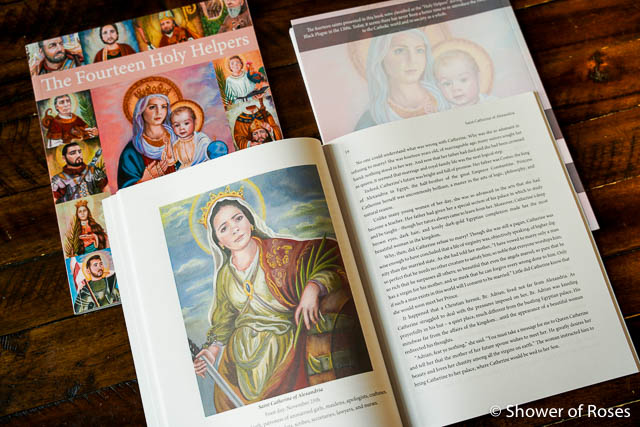 This beautifully illustrated book, filled with captivating accounts of the Fourteen Holy Helpers, paints the images of the saints so well both in art and words. Readers of all ages will be inspired by these incredible saints!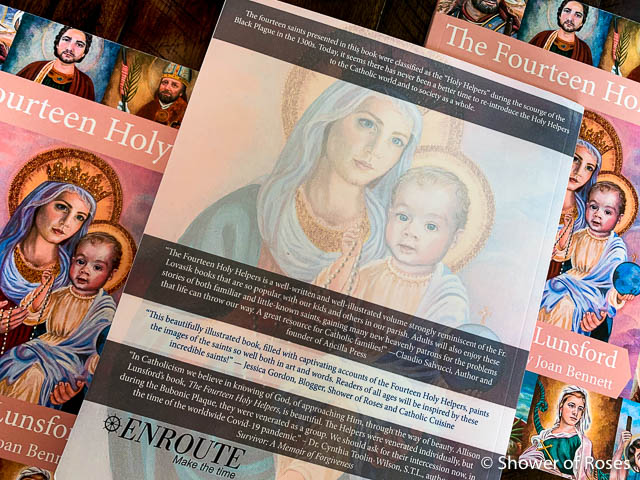 .: Giveaway :.