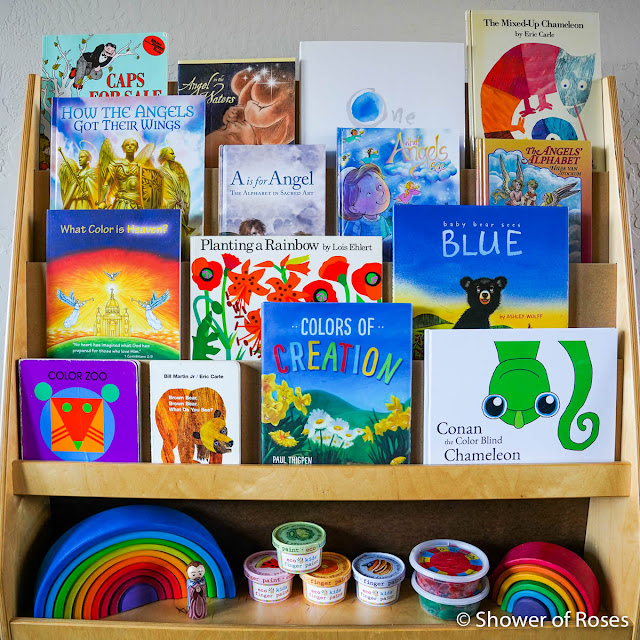 I'm bouncing ahead from I Belong to God to the Little Saints Preschool theme we finished last week, on the Feast of St. Luke, before moving on to Fall is Here! This was such a fun and colorful unit study and perfect for October with all the gorgeous fall colors and the feasts of the Holy Guardian Angels and St. Luke who is the patron saint of artists. Be sure to scroll to the bottom for a chance to win a copy of How the Angels Got Their Wings!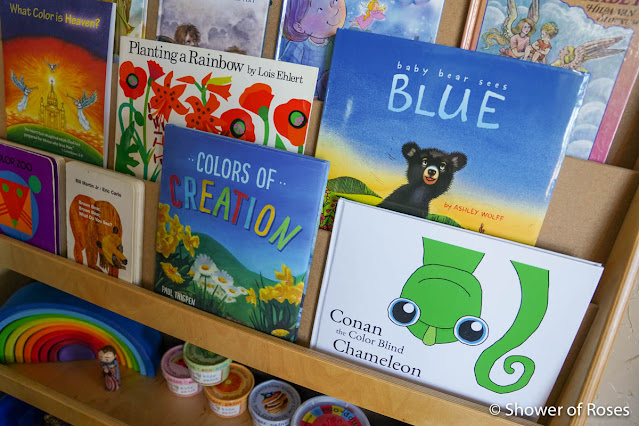 Rainbow Stacker • Eco-Kids Finger Paint • Eco-Dough • Small Rainbow Stacker
St. Luke Peg Doll • Archangel Blocks (pictured below)
(Note: Only four of these books* are listed in my Little Saints book, the rest are my own additions.)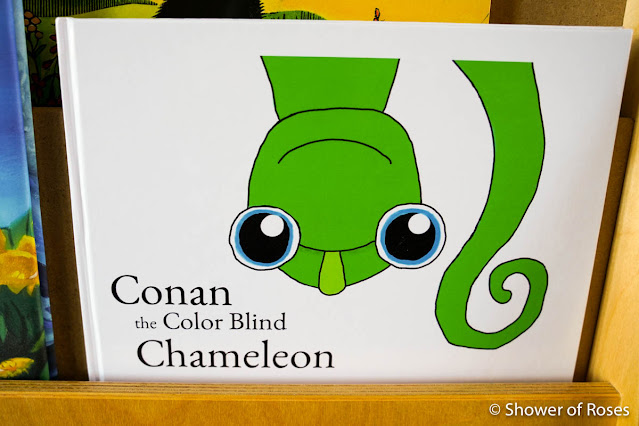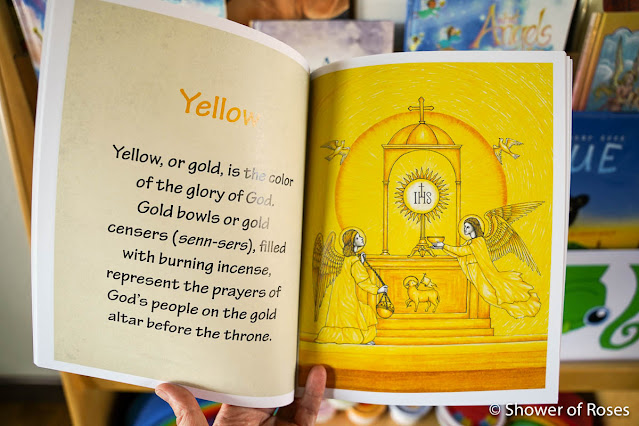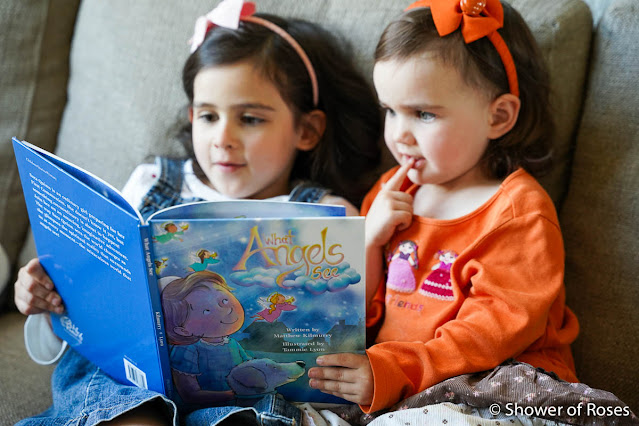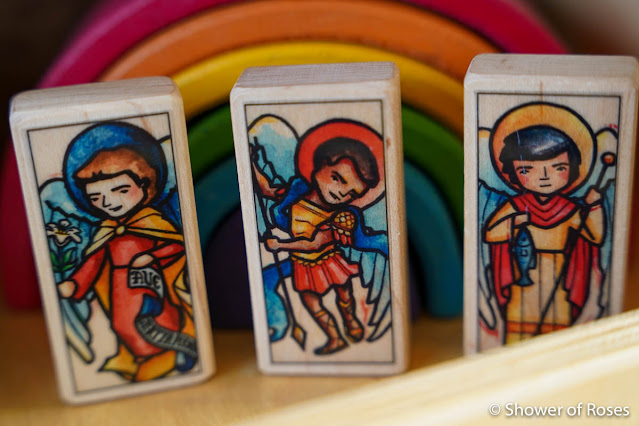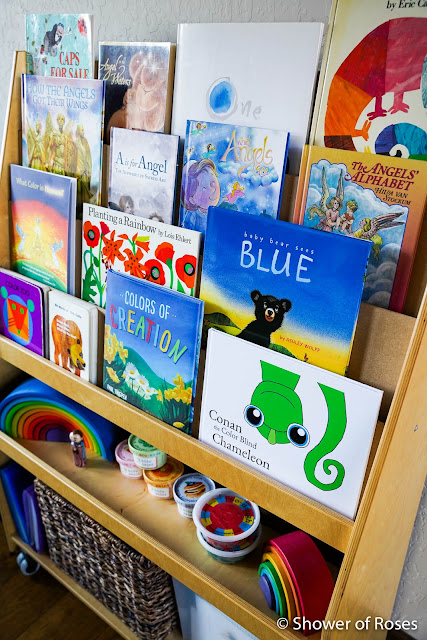 My rolling
Book Display
has been perfect to set up for each unit! I can display all of our picture books on the top, add some toys and games to the shelf, and the bottom holds my other supplies, teacher manuals, and my
Primary Arts of Language crate
. I also love that I can easily roll it out of the dining room when I want it out of sight.
The story in Little Saints is all about a little boy and his Guardian Angel who tries to help him. With each different challenge the angel's wings change a different color (red for charity, when the angel was trying to help the little boy not be angry, etc) .
Instead of just asking them to find something in each color and bring it to me, we set up one of their rainbows and displayed the color objects they found. They loved doing this!