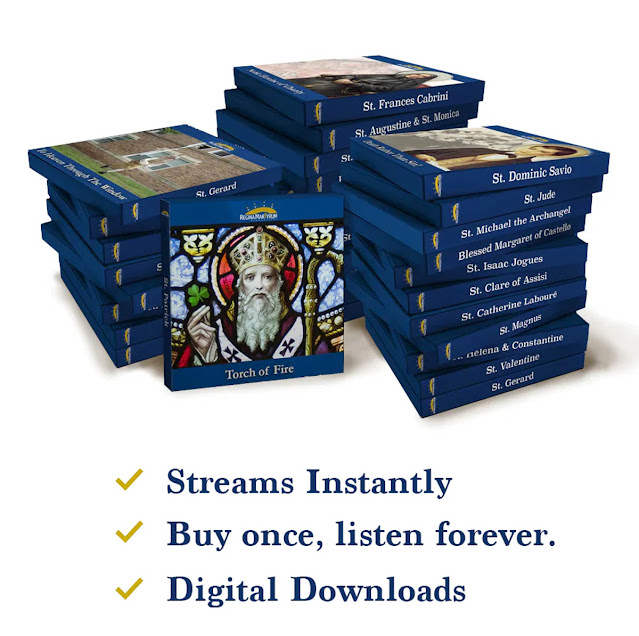 I've shared many times over the years how much we love Regina Martyrum Productions! You can click back to this post for a few of our favorites. I also will be playing some of their Old Testament stories (this short story bundle and this short story bundle) for our children to go along with our Jesse Tree this Advent.
They are having another amazing Cyber Monday Sale!
60% to 70% OFF EVERYTHING for 24 HOURS on 11/28/2022 ONLY
Every story is marked down from $19.95 to only $8 per story!
32 adventures. Over 25 hours of Catholic stories – a lifetime supply of entertainment.
Save $369.40 by getting 70% OFF! Offer is limited to one day per year – Cyber Monday!
Also available is 4 interest-free payments of only $48.00 when you use ShopPay at checkout.
No coupon codes required.
Plus a bonus! 3 chances to win $150 in Amazon gift cards.
"We're also adding a bullet-proof money-back guarantee.
If you (or your family) aren't 100% happy, email us and we'll give you a full refund.
No questions asked. Simple!"
Download or stream your stories – and enjoy forever!