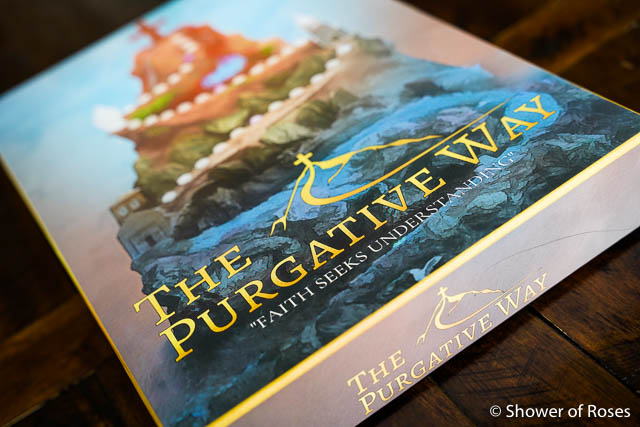 Our family loves board games! I'm always looking for games to add to our collection that are both fun and educational. I'm really excited about this remarkable new game called 
The Purgative Way
! It will be a trustworthy resource for supplementing our children's religious instruction at home. The traditional artwork on the play cards also contributes to their appreciation of their Catholic heritage.
Update: Caution! Please see the comment section for some concerns on explicit Moral Dilemma cards for those "14+".  These shouldn't be included in a family game…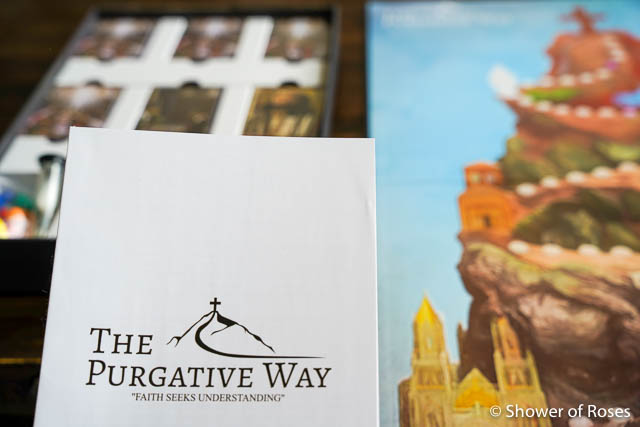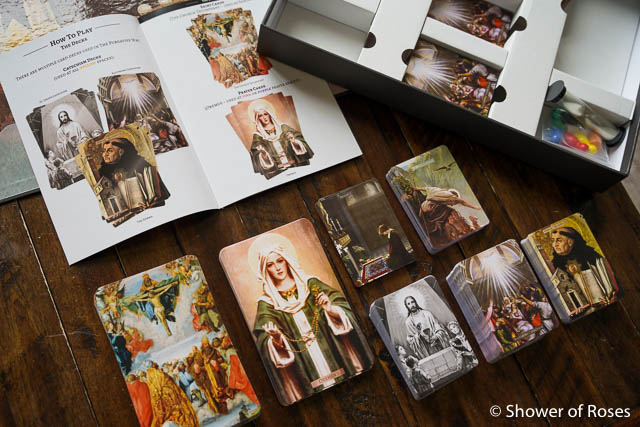 OVER 500 CATECHISM CARDS!
Play with questions from the St. Joseph's Catechism, the Baltimore Catechism, or the Summa Theologica!
GET TO KNOW THE CHURCH TRIUMPHANT!
Draw closer to the Saints each time you draw a card!
PRAY WITHOUT CEASING (1 THESSALONIANS 5:17)!
Learn foundational Catholic prayers in both English and Latin with 30 beautiful prayers cards!
NAVIGATE THE PITFALLS OF MORAL DILEMMAS!
We must not only know the Catholic Faith, but we must also know how to apply the truths of the Faith to our moral acts!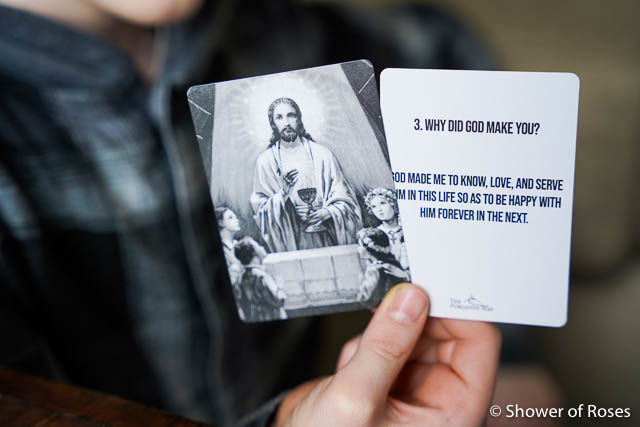 GROW THE FAITH! 
A basic truth we, as Catholics, should know is that God made us to know, love, and serve Him in this life so as to be happy with Him forever in the next. But, as St. Paul states, "Faith comes by hearing" and we rely upon our family and Holy Mother Church to tell us the Good News of our salvation in Jesus Christ. The Purgative Way builds upon the grace we receive in Baptism, to grow us and our children into faithful sons and daughters of God!
THE PURGATIVE WAY CAN BE PLAYED WITH 2-7 PLAYERS OR TEAMS!
Recommended for beginners to play in teams for a fast, fun game! More advanced players can increase the challenge by climbing the mountain only through their own knowledge of the Faith!A CHALLENGE FOR EVERY AGE!
Through the use of different catechism decks for different ages, every player can be challenged with age appropriate questions, making for a fun, challenging way to grow deeper in the Catholic Faith whether you are 9 or 90!
FAITH SEEKS UNDERSTANDING!
The Purgative Way is a great compliment to anyone seeking to reinforce their knowledge of the Catechism and to better know the truths of God. Play it to prepare for 1st Communion, Confirmation, or as you're studying for Seminary!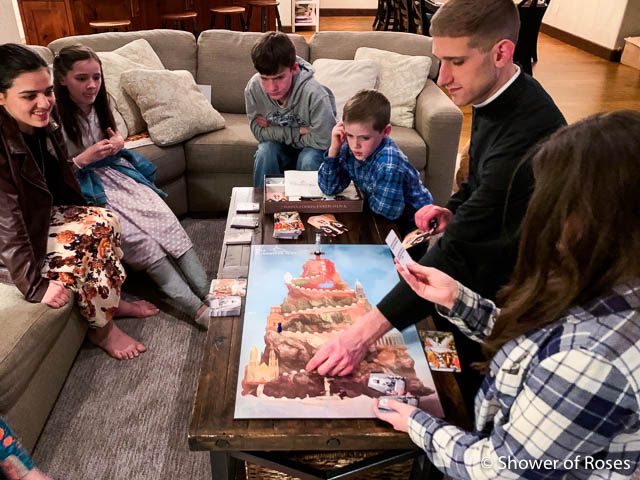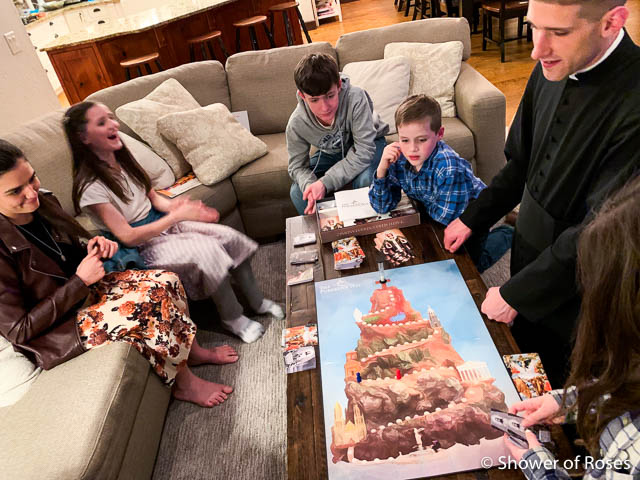 We had one of our parish priests over a couple weekends ago and pulled out 
The Purgative Way
 to play together after dinner. It was our first time playing so we split up into two teams. Next time I want to be on Father's team… This game definitely points out which areas of the faith you may need to brush up on!
*Note: All links in this post are affiliate links.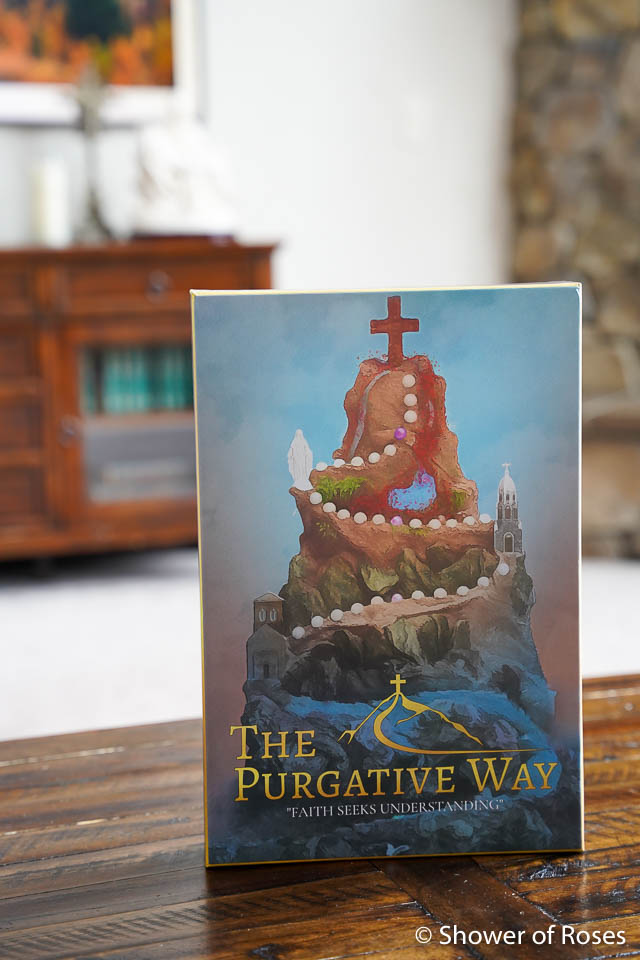 If you'd like a chance to win 
The Purgative Way
 for your family please leave a comment on this post and enter using the Rafflecopter box below:
I'll leave the giveaways open until 4/23/22 at 11:59PM PST and draw the winner on 4/24/22. I hope you all have a very blessed Triduum and Happy Easter!