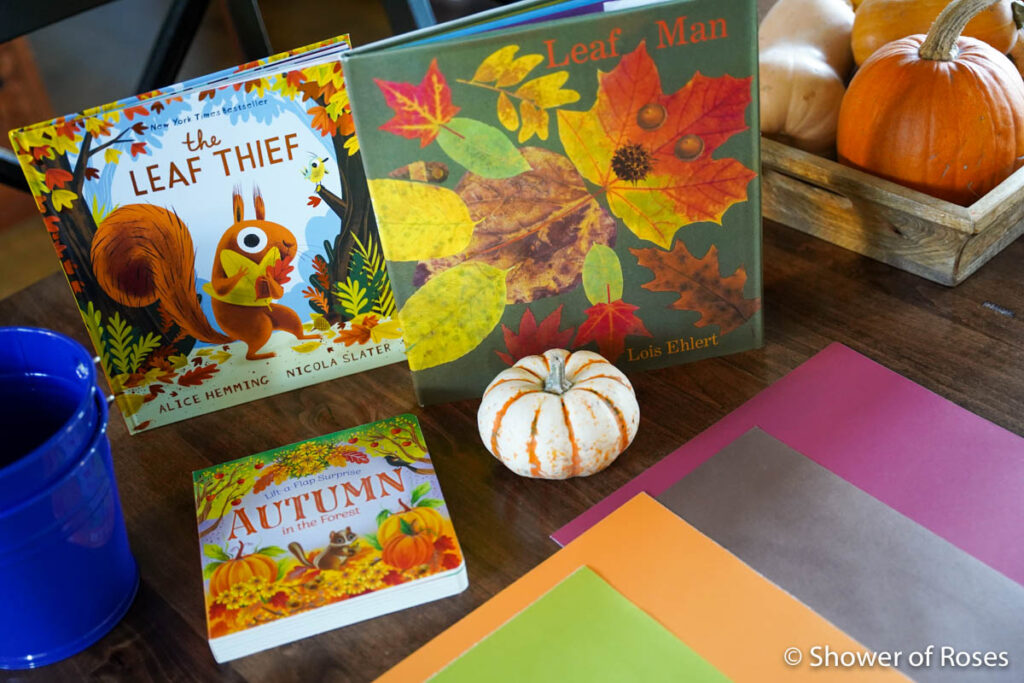 This delightful autumn-inspired Leaf Man Craft sparks creativity and brings the beauty of nature into your crafting adventures!
🍂 My little girls and I love visiting bookstores! We recently returned from another delightful trip and couldn't resist bringing home the wonder of autumn captured in three enchanting books. Leaf Man, The Leaf Thief, and Autumn in the Forest have now been added to our family collection, promising whimsical adventures amidst the falling leaves and the colorful transformations of nature!
📚 Leaf Man emphasizes creativity and imagination through imaginative leaf transformations, while The Leaf Thief combines a narrative-driven story with stunning illustrations to convey messages of sharing and appreciating the beauty of nature. Autumn in the Forest portrays the enchanting shift of seasons in a lively forest, capturing the vibrant hues of autumn and the playful antics of its inhabitants. It's a delightful depiction of fall's beauty and the joy it brings to the woodland. All three books celebrate the wonder of leaves and the autumn season in their own unique ways, making them delightful reads for little ones.
🍁 After reading the books (and sharing the pictures of some of their older siblings doing the same craft seven years ago! Here's that link: Leaf Man :: A Picture Book Inspired Craft for Fall) the girls set out to make their own Leaf Man craft for autumn!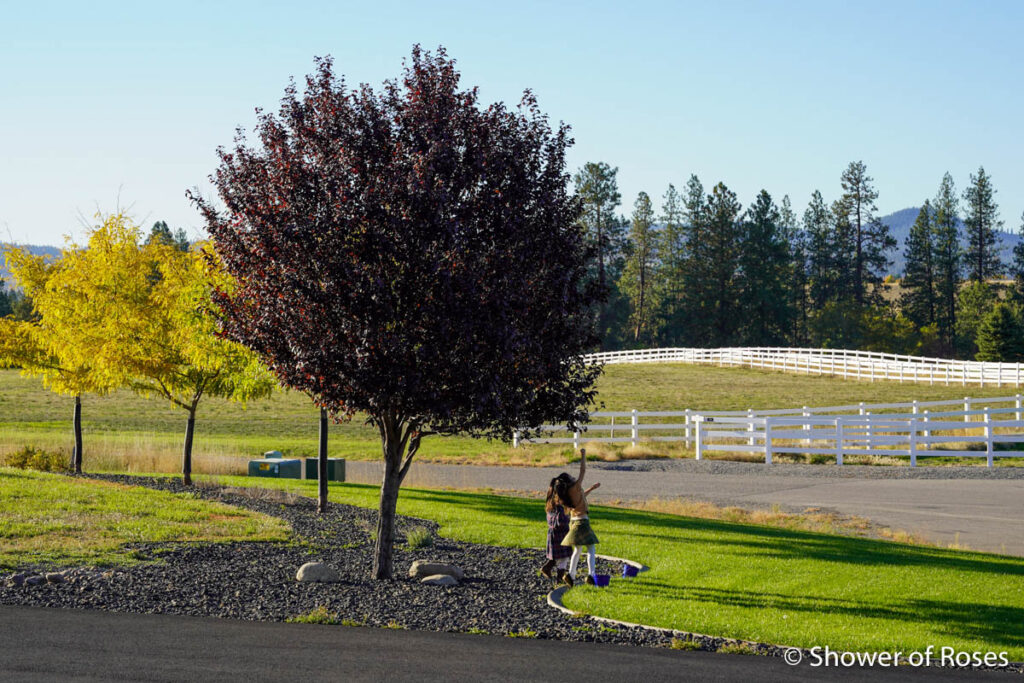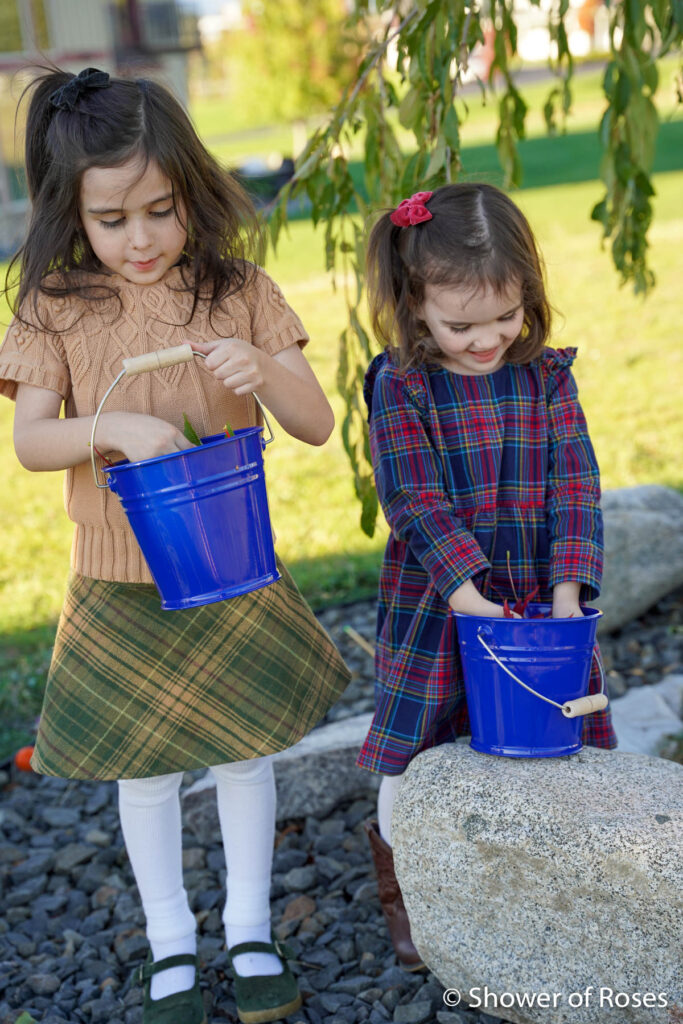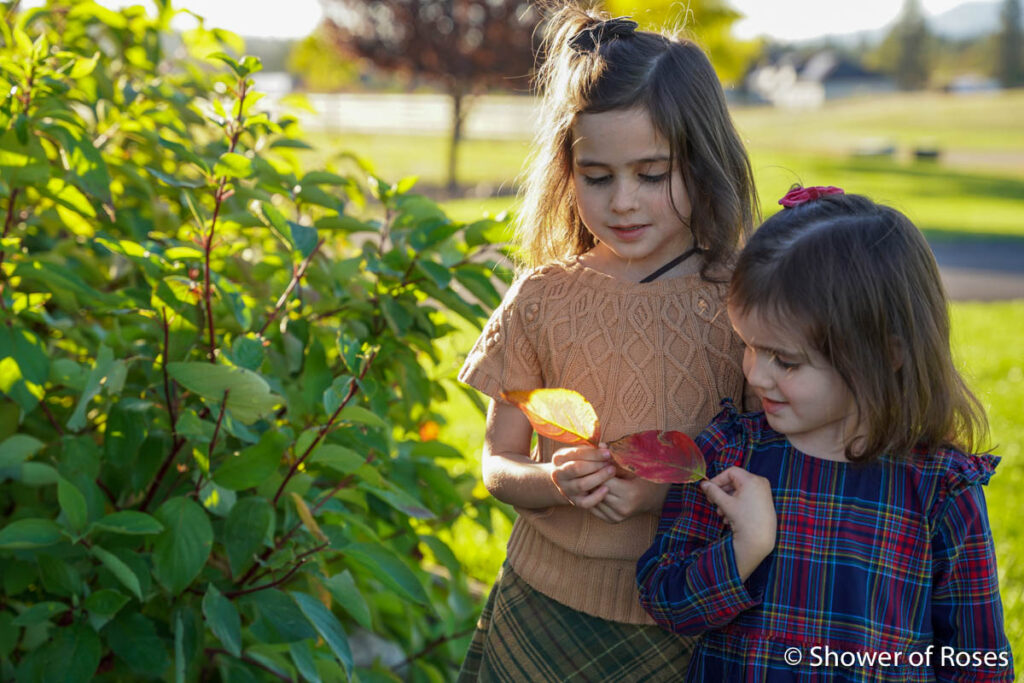 Creating a Leaf Man is such a fun and creative activity!
Here's a simple guide to make a Leaf Man:
Collect Leaves:
Gather various types and sizes of leaves from your yard or a nearby park.
Create a Base:
Use a piece of paper or cardboard as the base for your leaf man. We used 12×12 card stock in fall colors.
Arrange the Leaves:
Arrange the leaves to form the body, limbs, and head of your leaf man. Overlap them to create different shapes and patterns.
Add Details:
Use smaller leaves for arms, legs, and facial features like eyes, nose, and mouth.
Glue in Place:
Carefully glue each leaf in its desired position on the base.
Decorate:
Use additional natural materials like twigs, acorns, pinecones, or seeds to embellish your leaf man.
Let it Dry:
Allow the glue to dry completely.
Display:
Display your leaf man craft proudly or even write a short story or poem about your creation.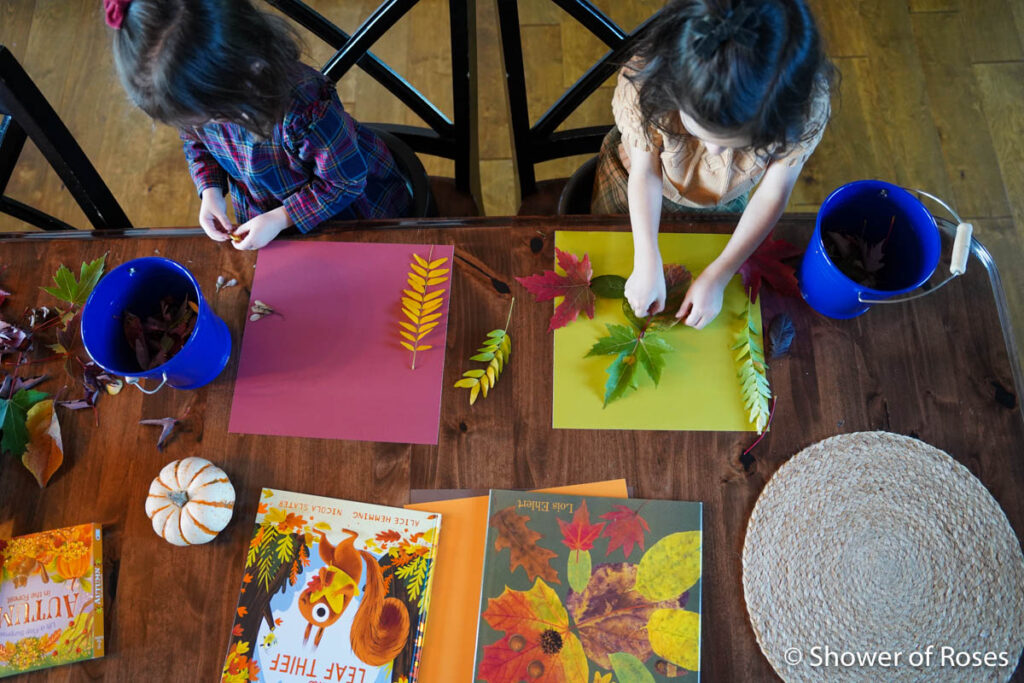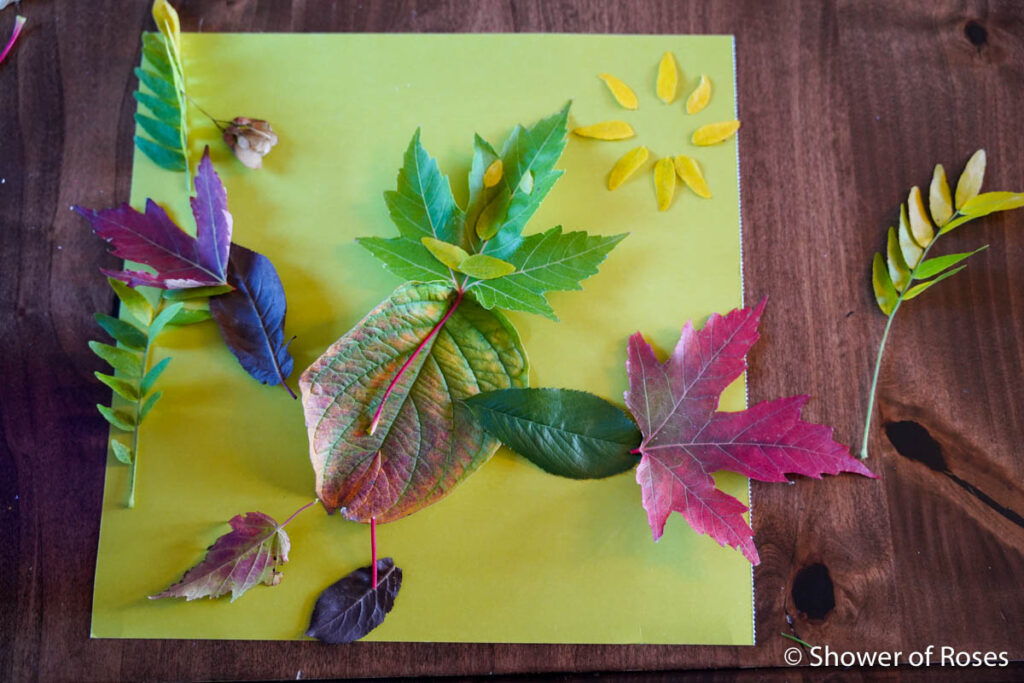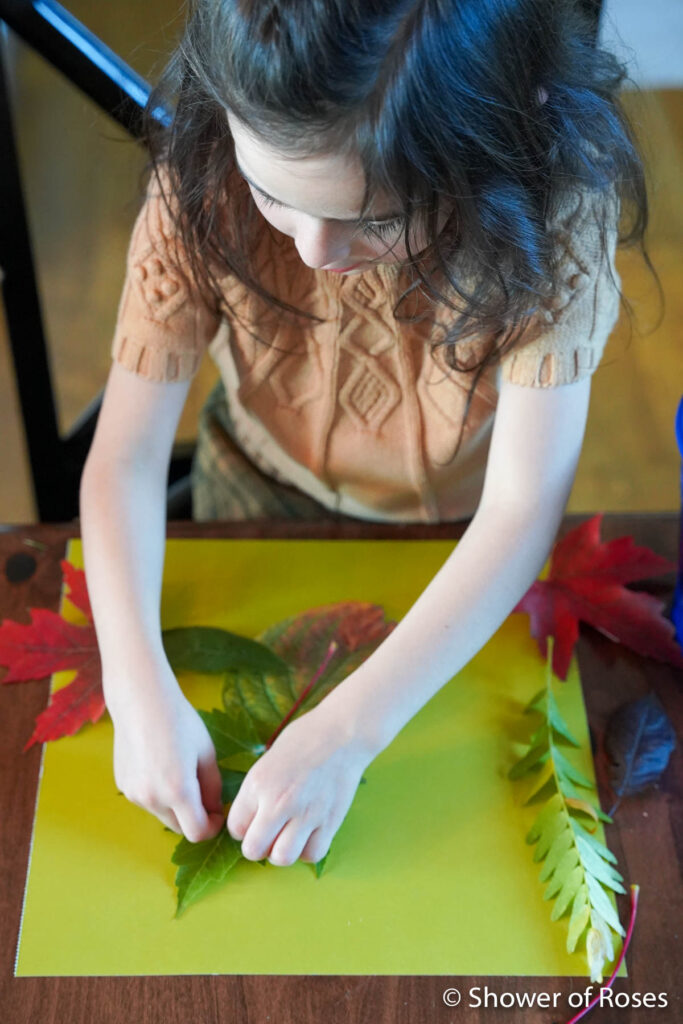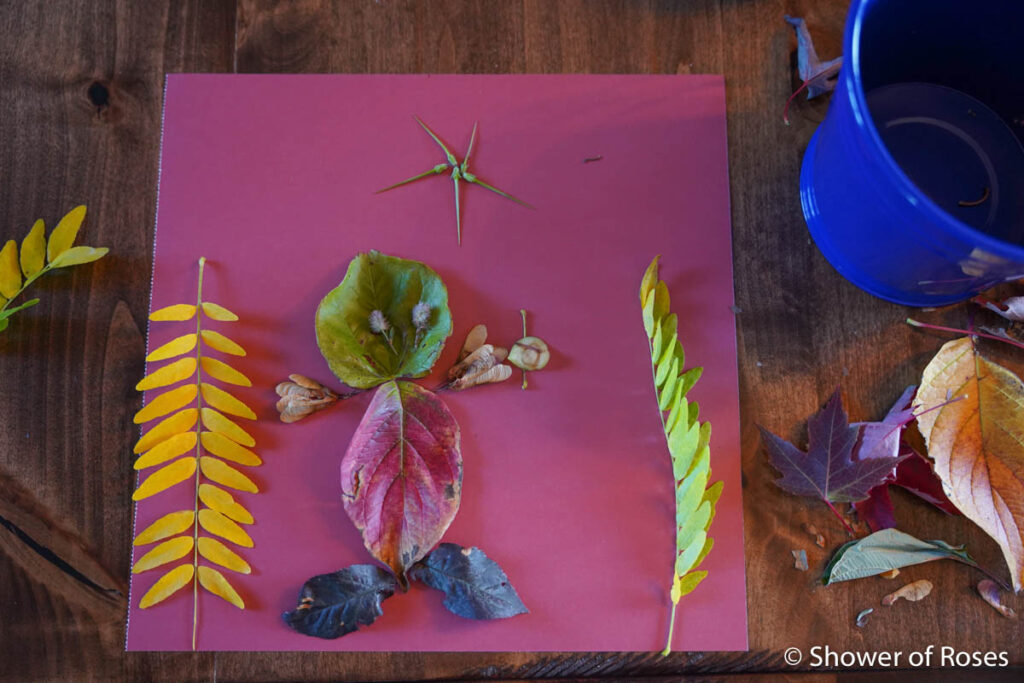 🍂 They did such a beautiful job all on their own! I only assisted with the glue. 🍁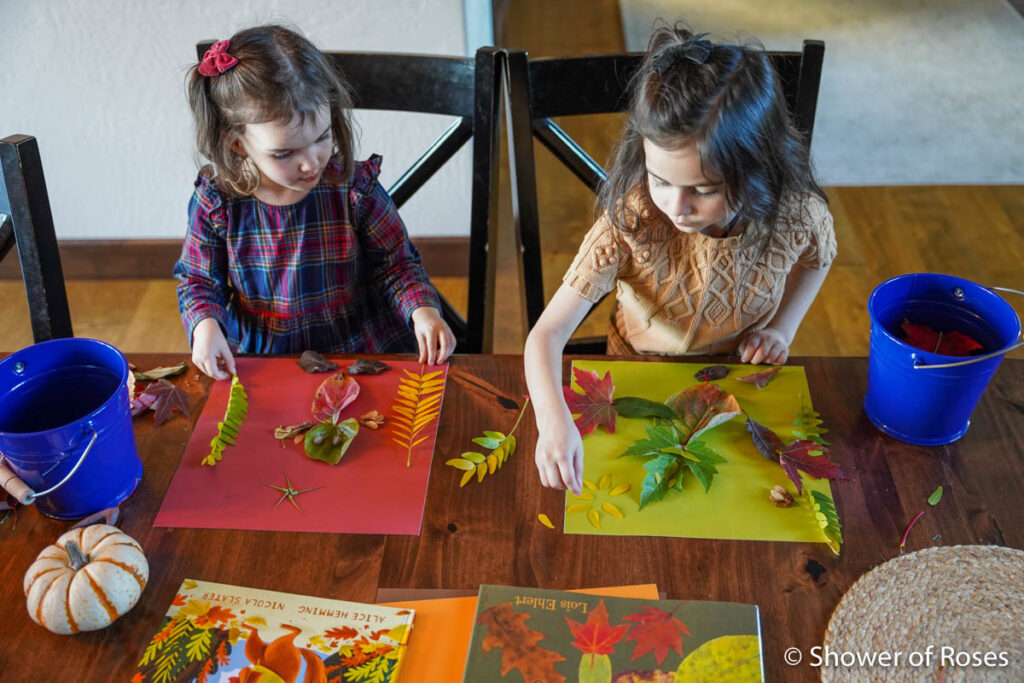 Picture Books: Leaf Man, The Leaf Thief, and Autumn in the Forest
From the Archives: Leaf Man :: A Picture Book Inspired Craft for Fall & Little Saints Preschool: Fall is Here!