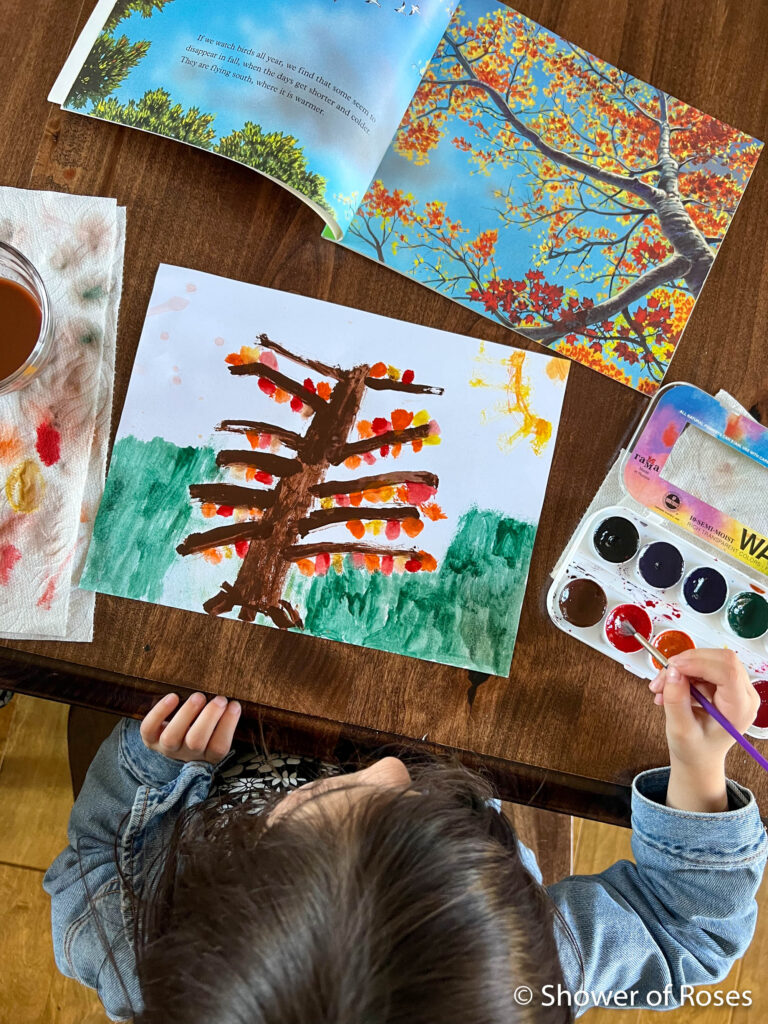 Inspired by our recent Autumn Adventures: Crafting a Leaf Man she independently gathered supplies, set up her paints, and impressed us all painting an autumn masterpiece with watercolors! 🍁👧🎨
The girls have been painting with watercolors every week this fall! They love their Yarka Water Colors Semi-Moist Paint Sets. The paint sets have been put to good use, and it looks like I might need to order a couple replacements to surprise them in their Christmas stockings!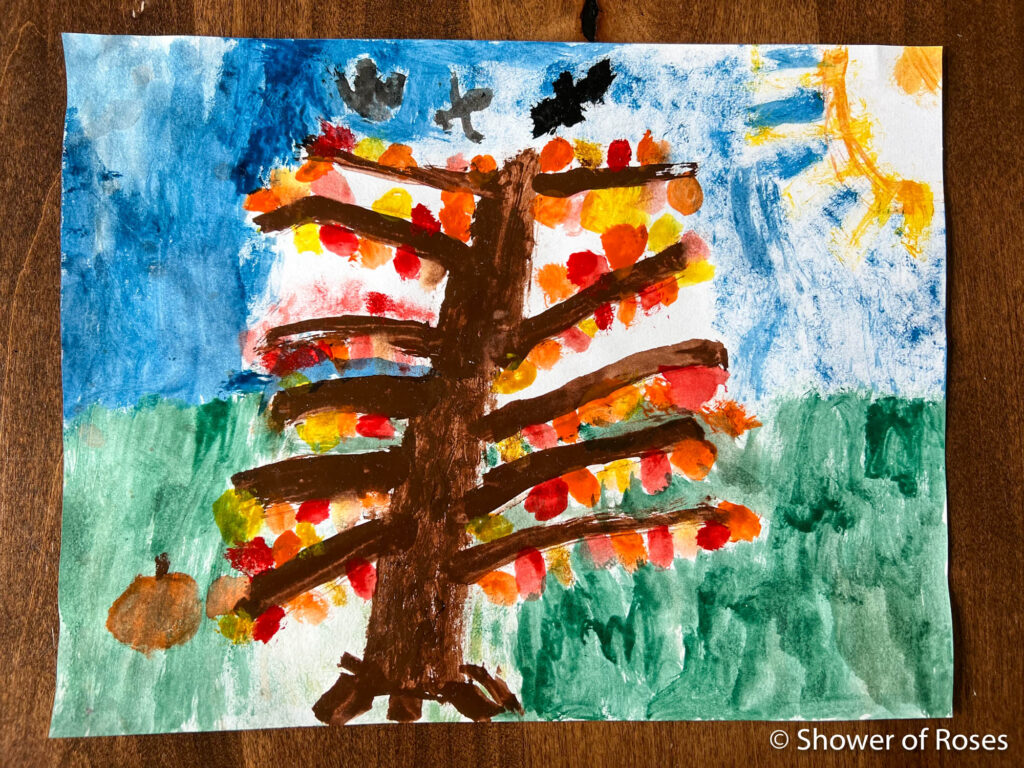 Autumn Leaves
Autumn leaves for now falling,
Red and yellow and brown.
Autumn leaves are now falling,
See them fluttering down.
Autumn leaves from the treetops
Flutter down to the ground,
When the wind blows his trumpet,
See them whirling around.
Autumn leaves when they're tired,
Settle down in a heap,
At the foot of the old tree,
Soon they'll all fall asleep.
– Poem the girls recently memorized in Primary Arts of Language