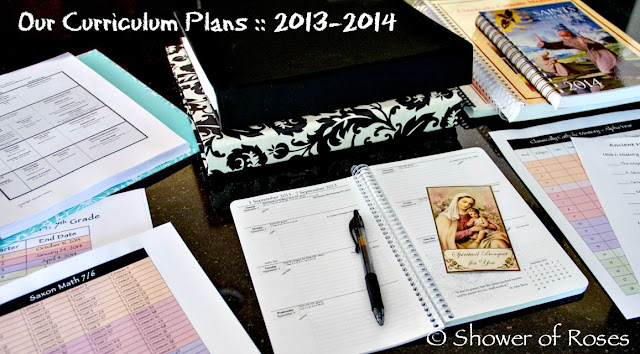 Our new school year begins next week! This coming year our oldest boys will be going into 7th and 6th grade, the older girls will be 4th and 3rd, and Snuggles will be in 1st grade. Rose (3) and Bud (1) will have lots of fun with all sorts of "school time toys" and perhaps some of the Little Saints Pre-School themes. The following is a list of our curriculum plans for 2013-2014:
Captain :: 7th Grade
Math:
Saxon Math 7/6
Various Math Games for Reinforcement including: Math-It, Equate, and Speed!
Rascal :: 6th Grade
Math:
Saxon Math 7/6
Various Math Games for Reinforcement including: Math-It, Equate, and Speed!
Download Rascal's Color-Coded Checklist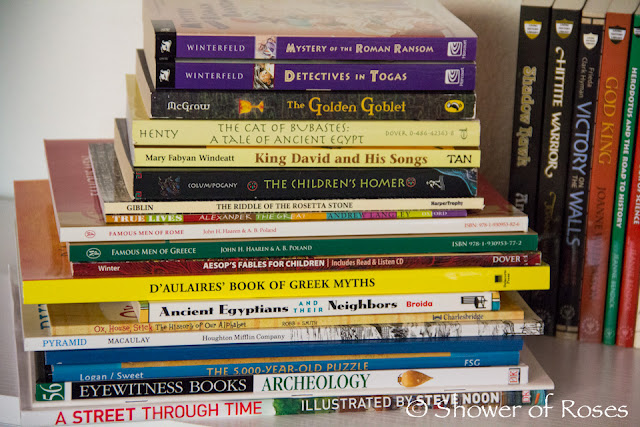 Some of our Reading Selections for Ancient History: Mystery of the Roman Ransom, Detectives in Togas, The Golden Goblet, The Cat of Bubastes, King David and His Songs, The Children's Homer, The Riddle of the Rosetta Stone, Alexander the Great, Famous Men of Rome, Famous Men of Greece, Aesop's Fables for Children, D'Aulaires' Book of Greek Myths, Ancient Egyptians and their Neighbors, Ox, House, Stick: The History of Our Alphabet, Pyramid, Gilgamesh, The 5,000-Year-Old Puzzle, Archaeology, A Street Through Time, Shadow Hawk, Hittite Warrior, Victory on the Walls, God King, Herodotus and the Road to History, Archimedes and the Door of Science
Twinkle Toes :: 4th Grade
Math:
Saxon Math 5/4
Various Math Games for Reinforcement including: Math-It, Equate, and Speed!
Classically Catholic Memory: Alpha
Physical Education & Other Activities:
Piano Lessons
Irish Dancing
Sewing Classes and Sewing With Saint Anne
Little Women Hospitality Program –
Year 1
with Student Companion
(we didn't have time for this last year, hoping to have the time this year… but not making any promises!)
Download Twinkle Toes' Color-Coded Checklist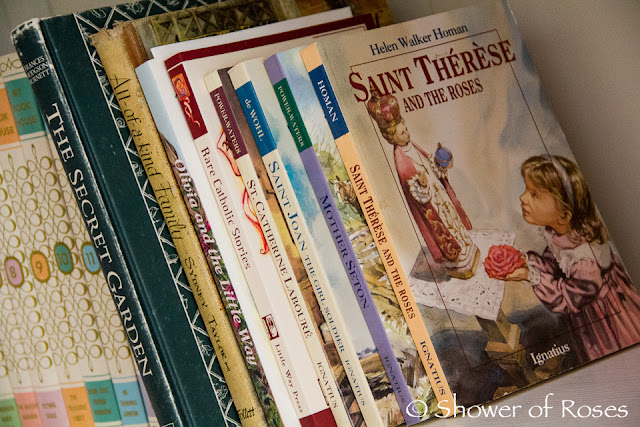 Chiquita :: 3rd Grade
Language Arts:
Science:
Focus on Elementary Chemistry
with
Laboratory Workbook
and
Teacher's Manual
Focus on Elementary Biology
with
Laboratory Workbook
and
Teacher's Manual
Science Activities and Nature Sketching (CCM Alpha)
Religion:
The New Baltimore Catechism No. 1
Faith & Life 3 – Our Life With Jesus
Catholic Tales for Boys and Girls
More Catholic Tales for Boys and Girls
Download Chiquita's Color-Coded Checklist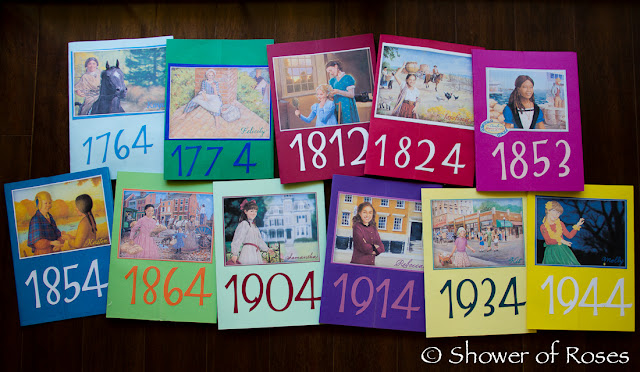 Our Historical American Girl Lap Books – many are still in progress
Snuggles :: 1st Grade
Arts & Crafts and other Fun Activities:
Meet the Masters Track A
Continue
Along the Alphabet Path
*
If time allows – We only completed Aa, Bb, Cc and part of Dd last year. As the other children get older, and their school work is more demanding, it is definitely more challenging for me to find the time for all the fun activities for my younger ones! Apparently there is just only so many things I can add before some things have to go…
😉
I am really hoping we can at least continue this year. We'll see! In the meantime, Snuggles loves loves LOVES PAL (Primary Arts of Language). It is such an excellent program, very solid and yet complete with lots of fun and games too!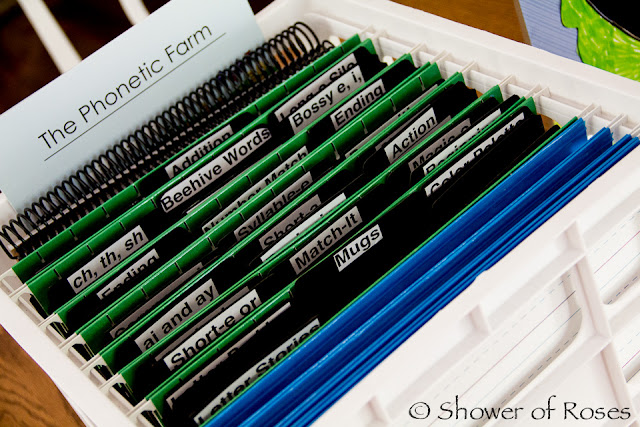 My crate of file folder games for with PAL – Yes, I used black file folders. I think they look so much prettier than regular manilla file folders, plus I have a whole case of them! 😉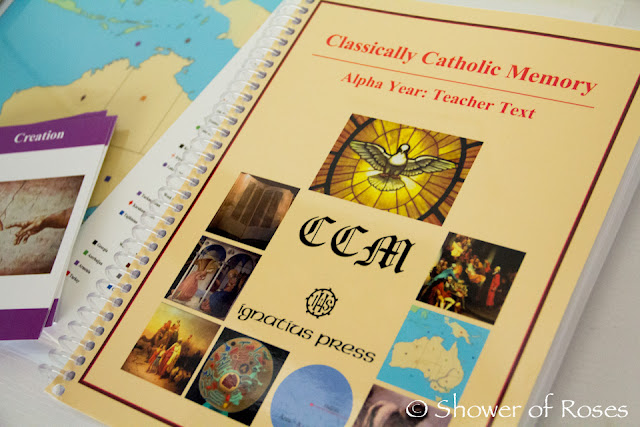 For those who don't want to spend the money on the complete set (though I do think it is worth the cost!), the Teacher Text would be a great place to start and a large portion of the program (minus the Geography and Timeline – though I suppose one could make their own set of timeline cards) can be completed with just this text.
I have my Catholic Daily Planners all ready to go as well as my current Saints Calendar and Planner (you can purchase the new 2013-2014 version here). I also have a few binders filled with all my lesson plans and checklists. I use the actual lessons plans that come along with the Student Writing Intensive and Continuation Courses. (I keep all the handouts with the lesson plans and give them to the children as they need them.) Another binder has all the new daily lesson plans for Connecting with History! (I am so excited about these! The hardest part when we last used this program was trying to figure out what to do each day. These will be so helpful to use as a guide.) And my third binder (my pretty Black Damask Martha Stewart binder) contains all the color-coded checklists!