~ Capturing the context of contentment in everyday life. ~
… with a few Instagram photos from the past week…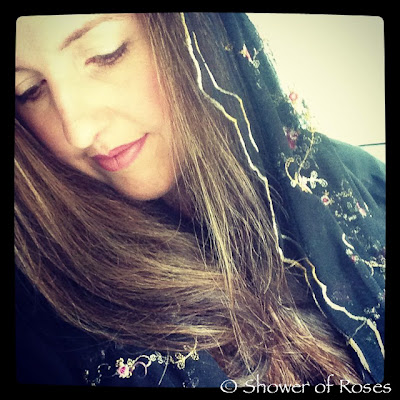 My beautiful new rose covered chapel veil from Michele isn't just pretty, it is gorgeous!! I absolutely love it and am so glad I happened to see it when she announced that she had a few for sale. She doesn't have any more of the lace to make and sell more, but she will be
posting a tutorial
sometime
soon
!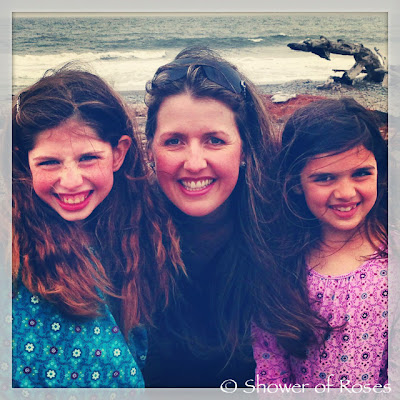 Very happy to be
back at the ocean
and to be meeting up with some of our BFF's at any minute!!!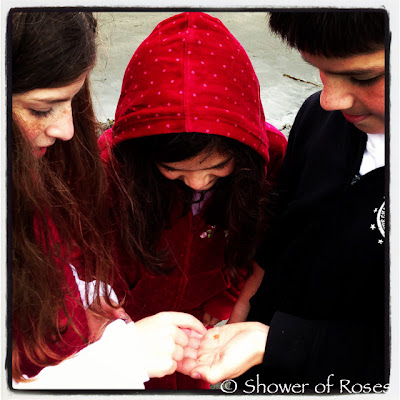 We were also happy to discover that we happened to wake up Monday morning to the lowest tide of the year. There was
so much awesomeness
to explore and discover!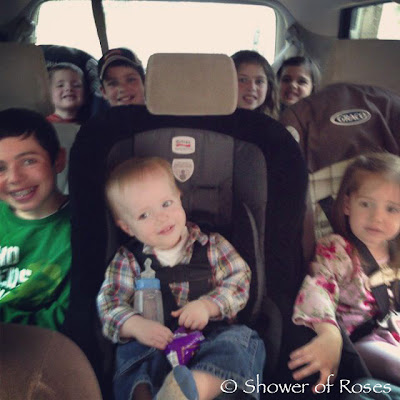 Instagram Photo taken on the way to the beach…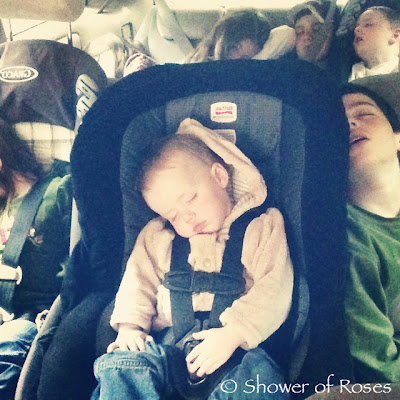 Instagram photo taken the following afternoon on the way home from the beach!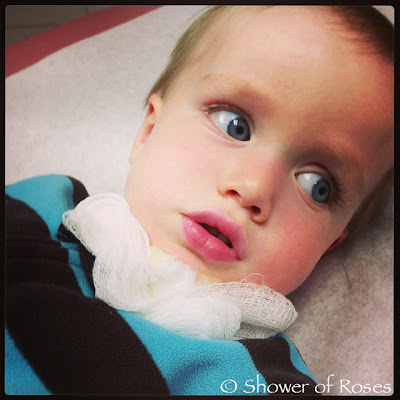 Bud wasn't sure what to think of the operating room as we waited for his doctor…
He ended up with "just" three stitches since the cosmetic benefits of five were not worth the extra trauma for our scared and mad mad mad little man. He did not like getting those stitches!
As for me? June has been crazy… Car repairs, Conferences, Camping, Golf Camp, a Birthday, Summer Colds, a Trip to the Coast, and then Dentist appointments (sealants and fillings) for three of us (including me) on Tuesday followed by a trip to the Pediatricians for stitches just as overnight company was about to arrive for dinner.
I think I am ready for a break!