I'm not the only one who has been working on preparing costumes for our upcoming annual All Hallows' Eve Party… The older girls have been busy creating costumes for the dolls as well!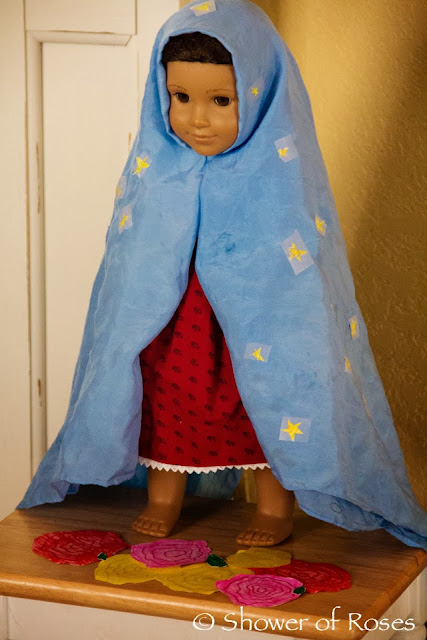 Josefina is dressed as Our Lady of Guadalupe…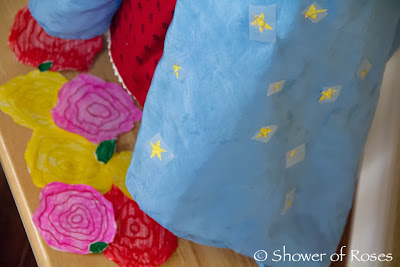 … complete with a blue play silk veil covered with paper stars, and paper roses at her feet!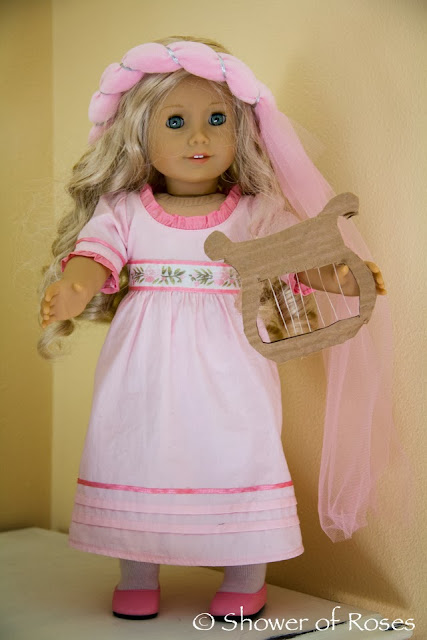 Caroline is dressed as St. Cecilia…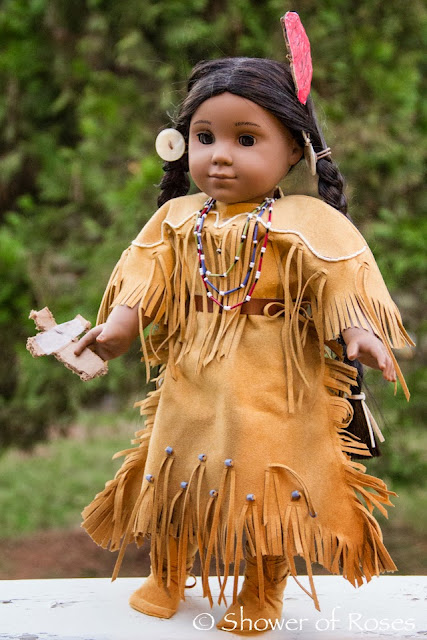 … Kaya is dressed as St. Kateri…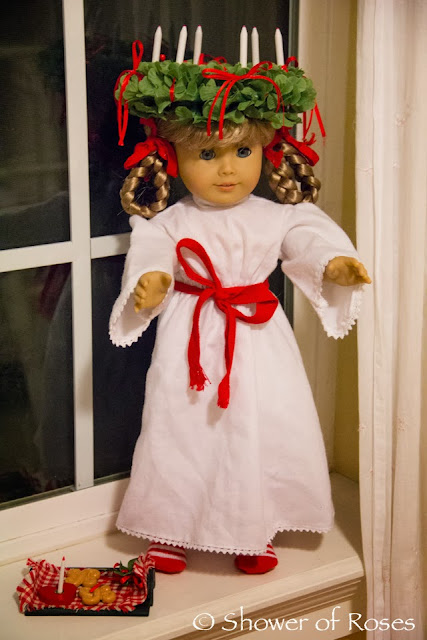 … Kirsten is dressed for Lucia Day in honor of St. Lucy…
(She is wearing the original American Girl outfit and wreath, but I am dying to show you all a beautiful new option that a friend of mine has recently created… soon!)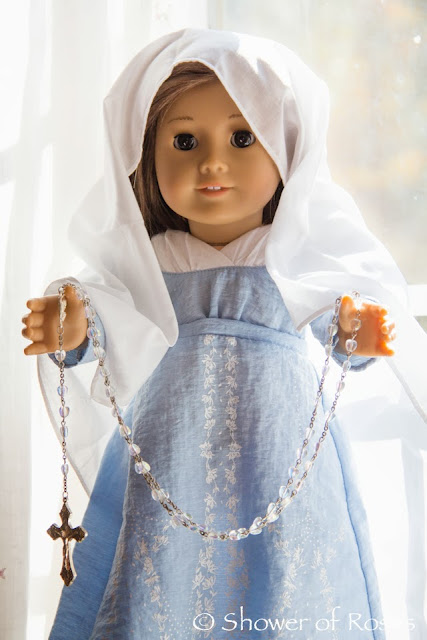 … and Mia (as in ME-ah – Rose's look like-me-ah doll) is dressed as Our Lady of the Rosary!
I always love seeing their creativity!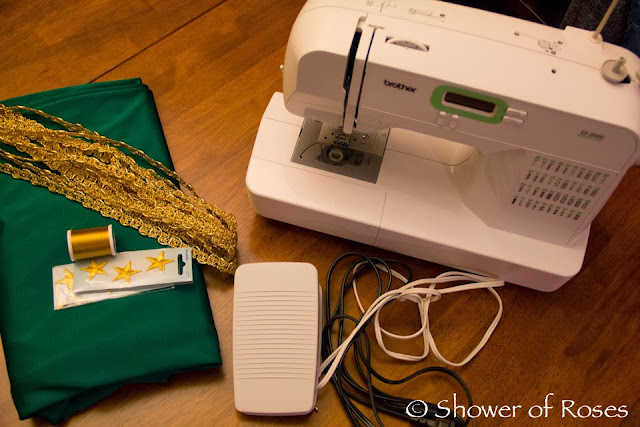 Anyways, it is time for me to get back to helping the children assemble their costumes for this year, now that the girls have shown me how to thread the machine…. (I am so thankful I had them take
that sewing class
this past summer!) We are headed to our parish's party this evening and I will try to share this year's costumes soon. In the meantime you can
browse through some of the children's past Saint Costumes in the archives
or by clicking the individual links below.
.: Saintly Costumes From the Archives :.