To celebrate the new school year I'm hosting a giveaway each day this week (September 1st-7th) featuring educational products and books! Today's giveaway is sponsored by RC History!

Our family has been using Connecting With History from RC History for the past seven years, ever since I first discovered it back in 2008 while searching for a Catholic history program for our children. It is such an awesome program! We started with the first three volumes but Volume 4 had not yet been published when we cycled through the first time, which is why we took a little break and I created our own plans for American History in 2011. What a job that was! It made me realize just how grateful I am for all the time and research Sonya has put into creating this excellent resource for homeschooling families!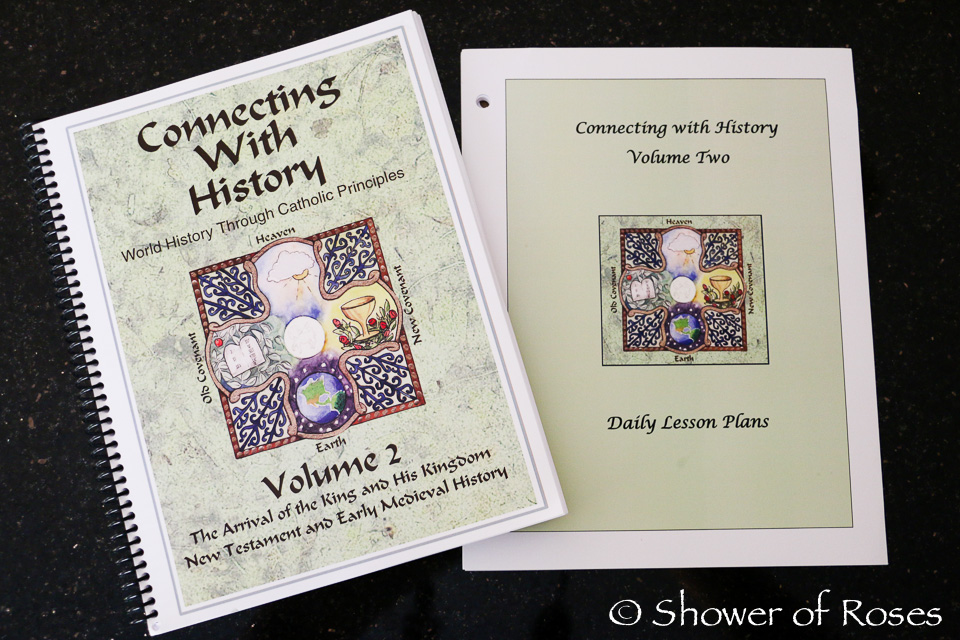 The Connecting with History program has only improved over time! RC History is now working on creating Daily Lesson Plans for each volume! Last year we went back to studying Ancient History, using the book lists, Syllabus and Daily Lesson Plans from Volume 1 and this year we are using Volume 2 to study the New Testament and Early Medieval time period. The Daily Lesson Plans have been such a blessing and they make it so easy for me to give each of my children their daily assignments and also help me decide which of the (many!) book suggestions to read aloud as a family.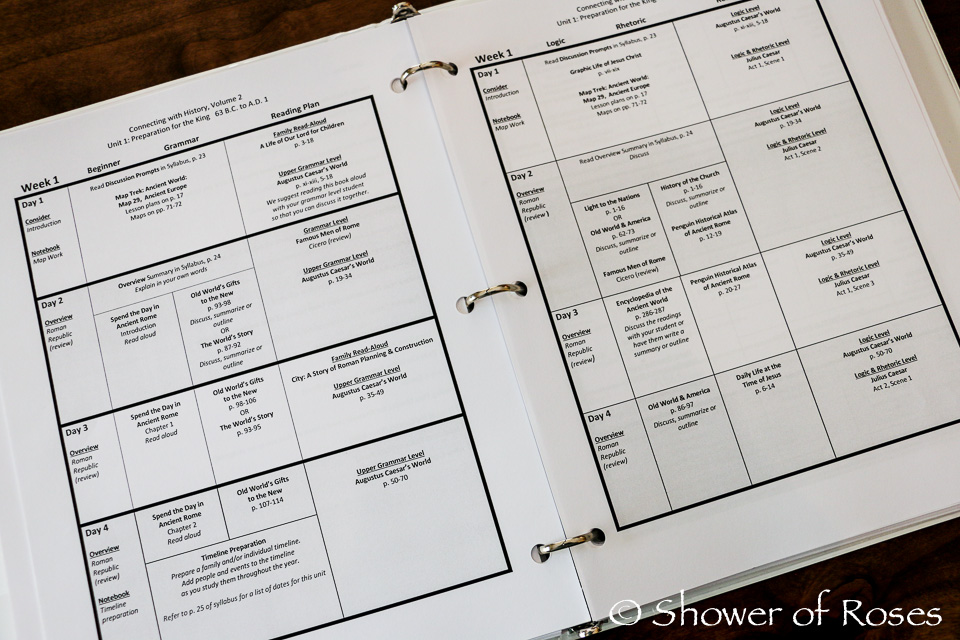 RC History has also been working on creating Companion Readers for each volume. Connecting with History Companion Reader: Old Testament and Ancient History is the first in the series and is now available for purchase! I've been flipping through our new copy and wish we would have had this last year and that Volume 2 was available NOW… I love it! I'm sure we will be using the Companion Readers the next time we cycle through the program.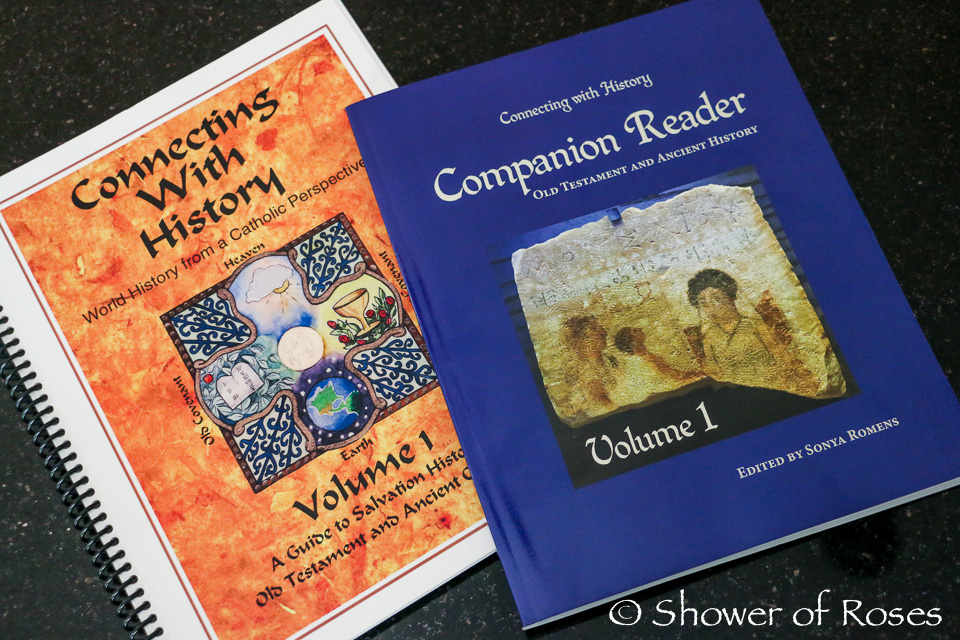 Sonya Romens at RC History has generously offered to send one of my visitors here at Shower of Roses a copy of the new Connecting with History Companion Reader Volume 1: Old Testament and Ancient History! You can click over to RC History to scroll through some sample pages.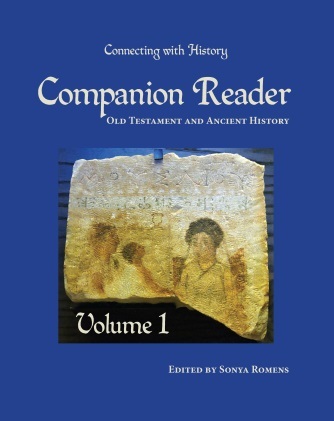 Please enter the giveaway using the Rafflecopter Box below:
Note: Shower of Roses is an affiliate for RC History. If you click over to RC History from a link on this blog and make a purchase, I will receive a small commission from RC History. Thank you so very much to all those who use my affiliate links!
Be sure to enter Our September Book Basket and giveaway here, the Holy Heroes giveaway here, the Saint Magnus, The Last Viking giveaway here, the Homeschool in the Woods giveaway here, the Arx Publishing giveaway here, the St. Mary's Messenger giveaway here, and a St. Michael Apron giveaway over at Catholic Cuisine!