To celebrate the new school year I'm hosting a giveaway each day this week (September 1st-7th) featuring educational products and books! Today's giveaway is sponsored by St. Mary's Messenger!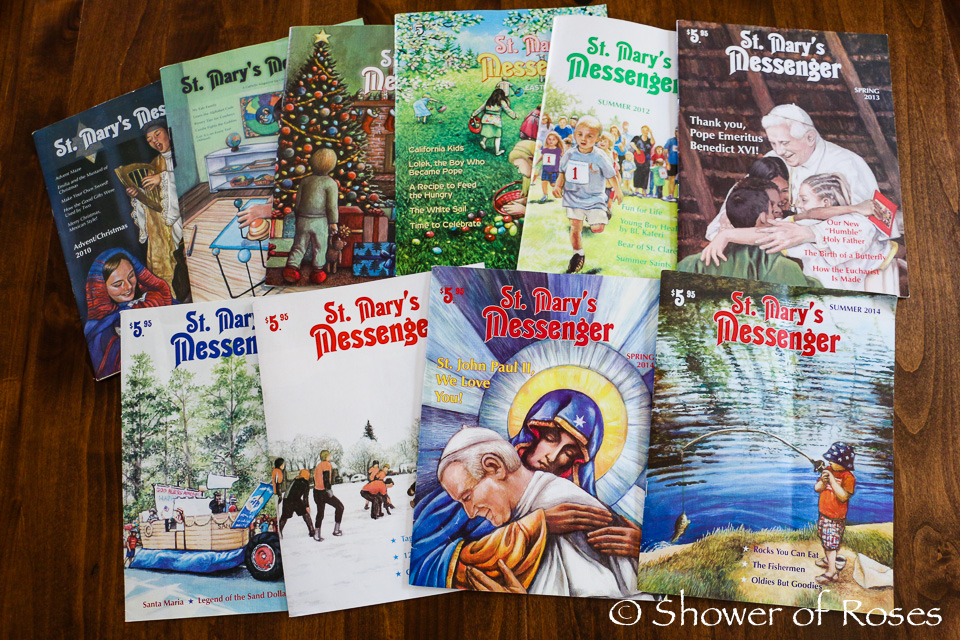 I always loved reading Highlights magazines as a child and was so happy to discover a Catholic alternative for my own children! St. Mary's Messenger is a full-size, 32-page color magazine, filled with great articles, games, and so much more. It is created for 7- to 12-year-olds, and my 9 and 11-year-old girls keep all our magazines on their bookshelf, but really ALL my children (ages 2-14) enjoy this magazine!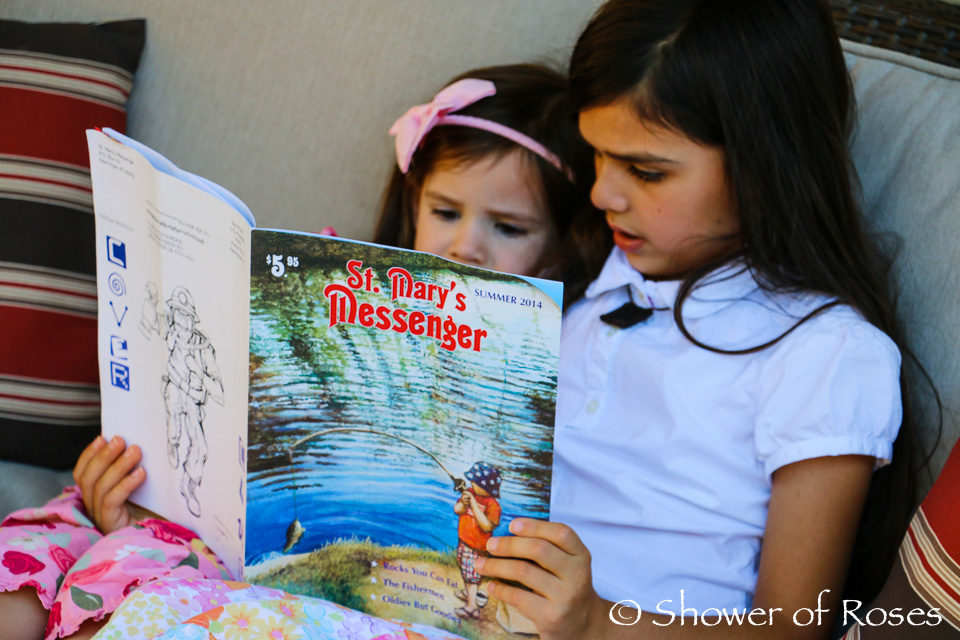 From the St. Mary's Messenger website:
St. Mary's Messenger helps enlighten, entertain and educate children about their Catholic faith. How? With…
Interesting articles about what kids are doing at home, church, school, activities, and around their community
Original stories and classic works of literature
Beautiful, full-color artwork by contemporary Catholic children's artists
Simple and practical explanations about Church teachings, devotions, Jesus, Mary and the saints
Games and puzzles
Articles and activities about science, history, and art
Catholic culture and traditions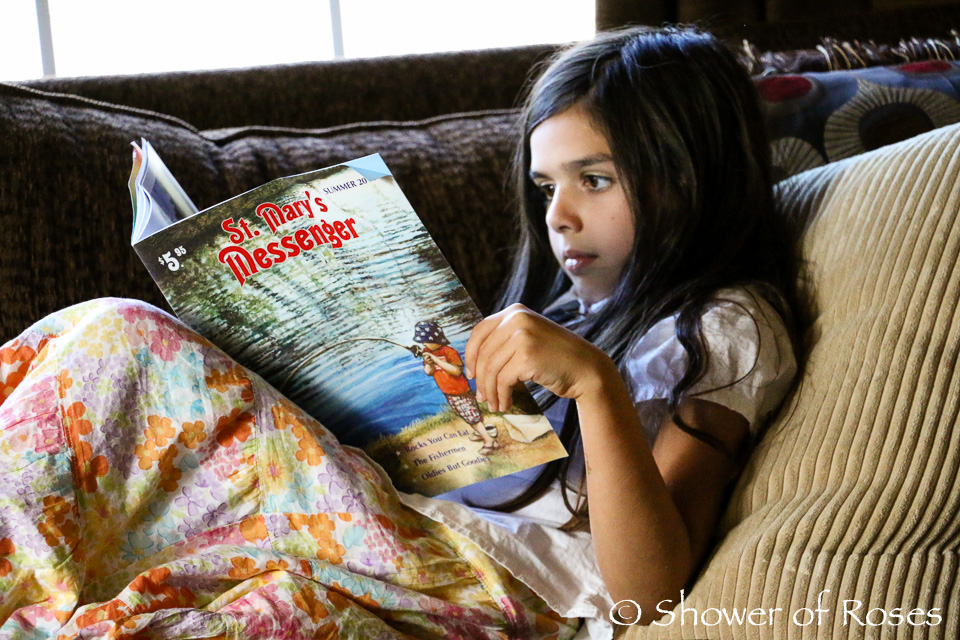 St. Mary's Messenger is published 4 times per year and there is still time to subscribe for the Fall Issue! Back issues are also available for purchase ($19.95 for 4 Back Issues). For more details or to place an order contact St. Mary's Messenger.
St. Mary's Messenger has generously offered to give one of my visitors their choice of either a new one-year subscription OR a package of four back issues of St. Mary's Messenger. Subscriptions are greatly needed to keep this excellent magazine in print, so please consider subscribing today! (If you win the giveaway you could always give the extra subscription as a gift! I plan to give subscriptions to some of our godchildren this upcoming Christmas.)