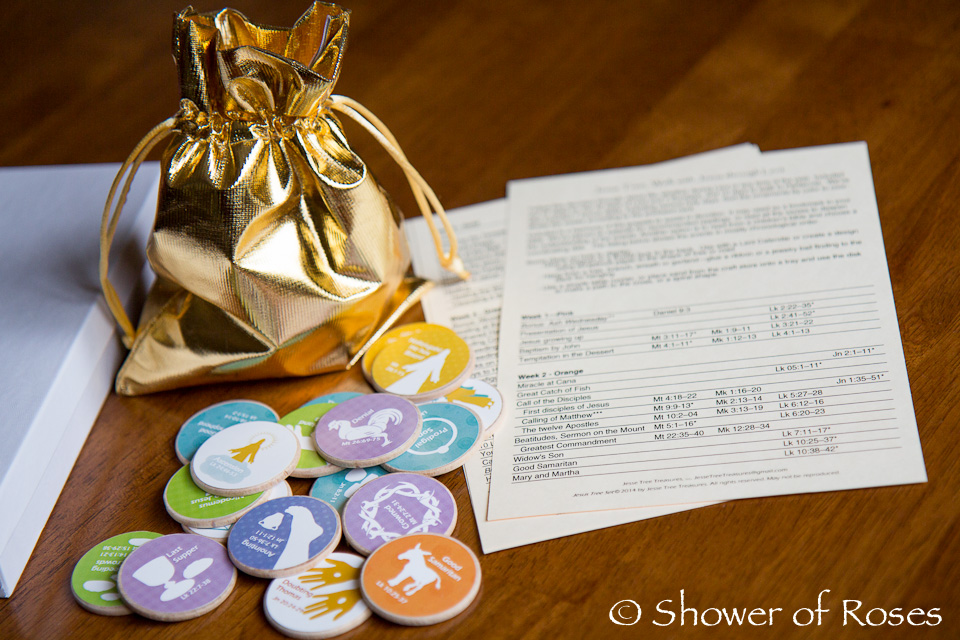 Jesse Tree Treasures has a brand new product for Lent this year! Similar to the felt Jesus Tree I've been using with our children for years, the Jesus Tree – Walk with Jesus Through Lent is an excellent teaching tool to use with children to incorporate a Lenten Bible Study on the life of Jesus.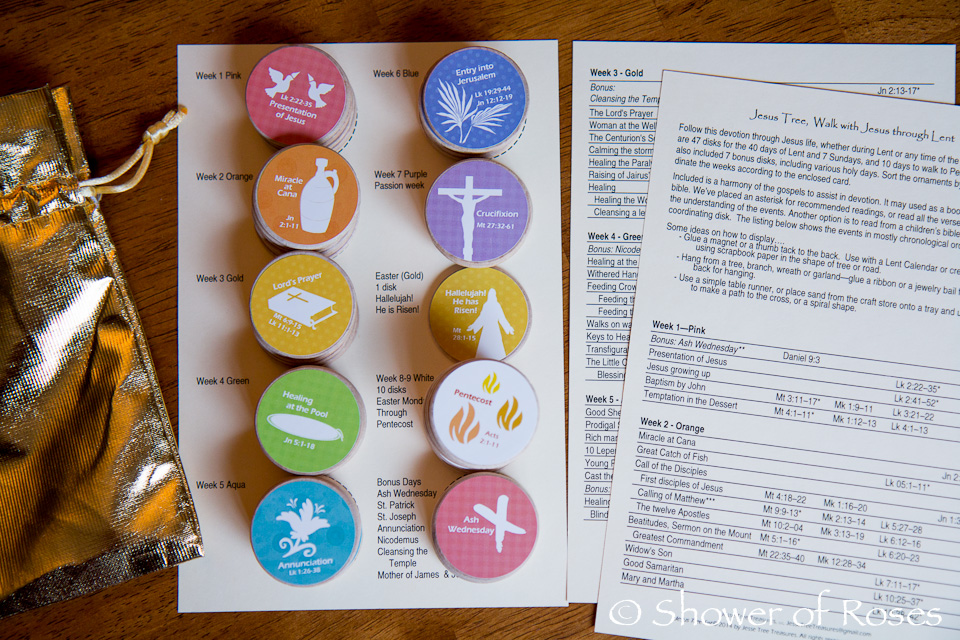 This beautiful new set from Jesse Tree Treasures includes 64 wooden disks. There are 47 disks for the 40 days of Lent and the 7 Sundays, 10 disks for Ascension Thursday to Pentecost Sunday, and 7 bonus disks which include various holy days. The disks arrive in a gold pouch and can be easily sorted by color to coordinate the weeks with the enclosed prayer cards which list the readings for each day.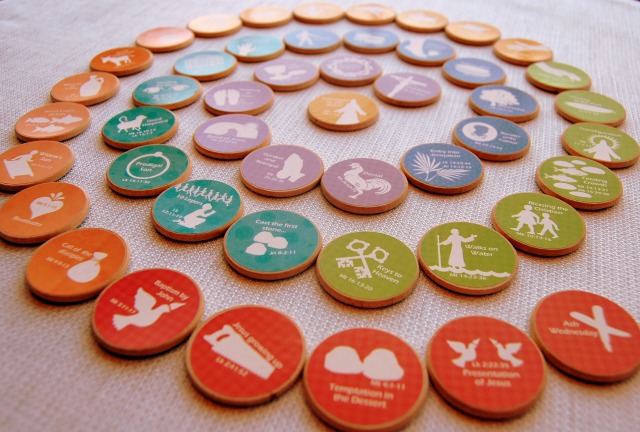 Jesse Tree Treasures
suggests "laying all the discs face down in a circular pattern on a prayer table, then each day, turn one over and read a story from one of the Gospels." Other options include gluing a magnet or thumb tack to the back and using the disks with an Lenten Calendar or creating a design using scrapbook paper in the shape of a tree or road, attaching a ribbon or jewelry bail to the back for hanging from a tree branch, or creating a path to the cross or a spiral shape with the disks on a table runner or tray. There are so many options and I'm still trying to decide how we will use our new set this year.
And now for the giveaway!
Please enter the giveaway using the Rafflecopter box below: