I'm sure you have noticed the beautiful ad in my sidebar for
Prayer Pillowcases
. I am so grateful to have them as one of my sponsors here at Shower of Roses and excited to share a closer look at their lovely pillowcases with you all today!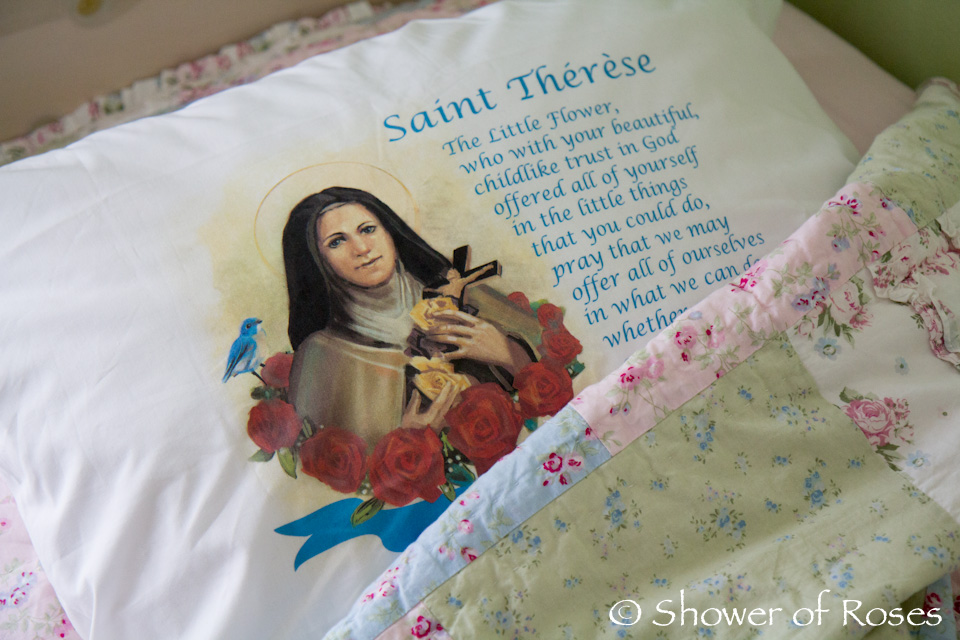 Last Christmas two of our children were blessed with Prayer Pillowcases of their patron saints! The inspiring and soft pillowcases have been such a lovely addition to our home and I have been very impressed with the quality. These pillowcases are made in the USA and the images are printed directly onto the pillowcase using non-toxic water based inks. I have washed the pillowcases inside out using cold water and have only noticed very minimal fading after the first washing and they still look just as beautiful as when they arrived!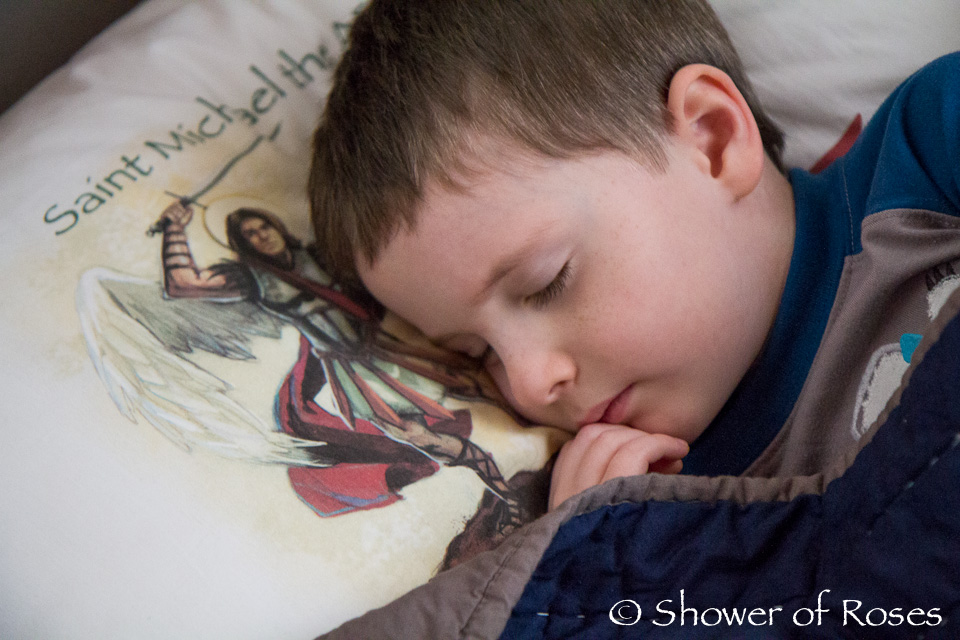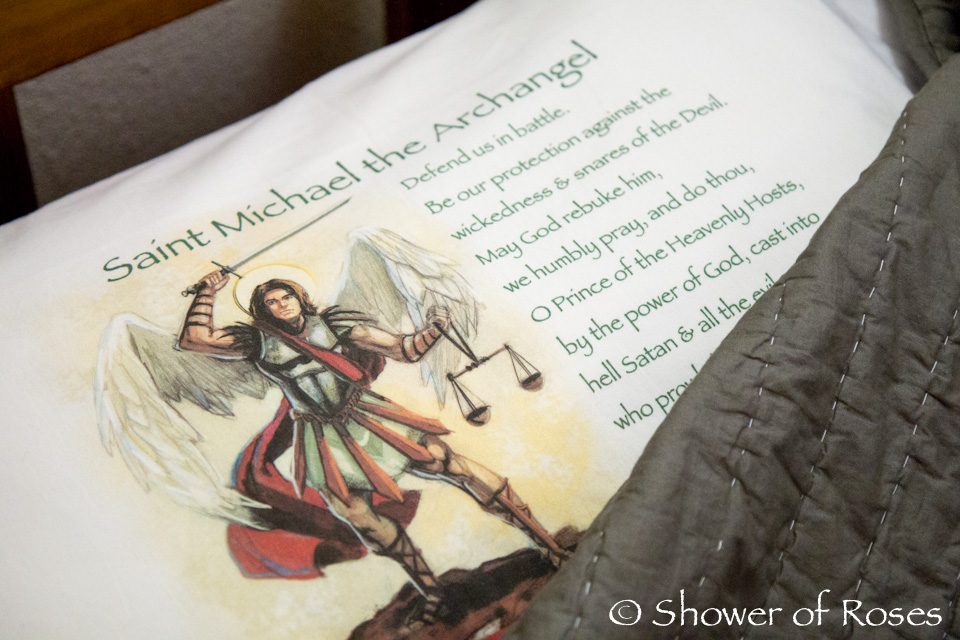 In addition to Christmas and Easter, these
Prayer Pillowcases
would also be perfect gifts for celebrating name-days, First Confession, First Holy Communion, and any other special occasion!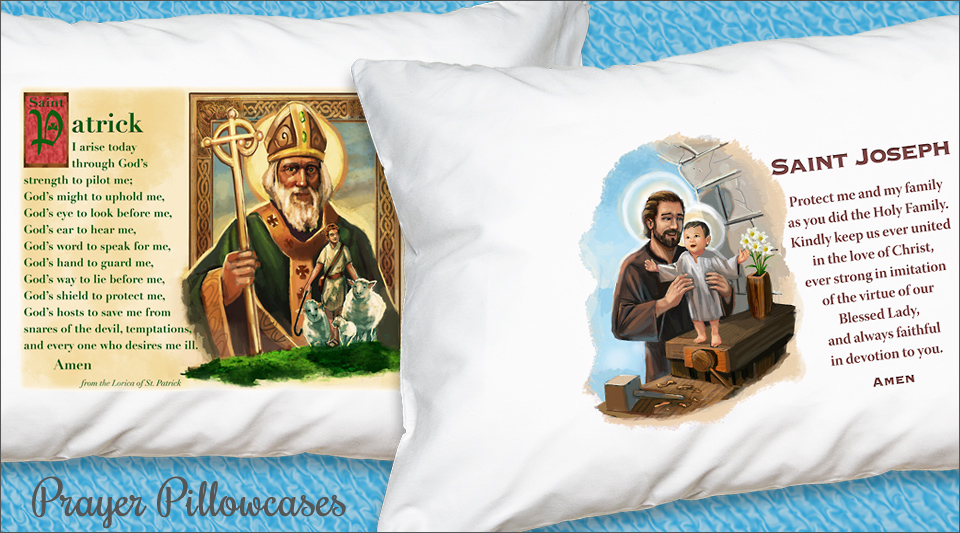 And now for the giveaway!