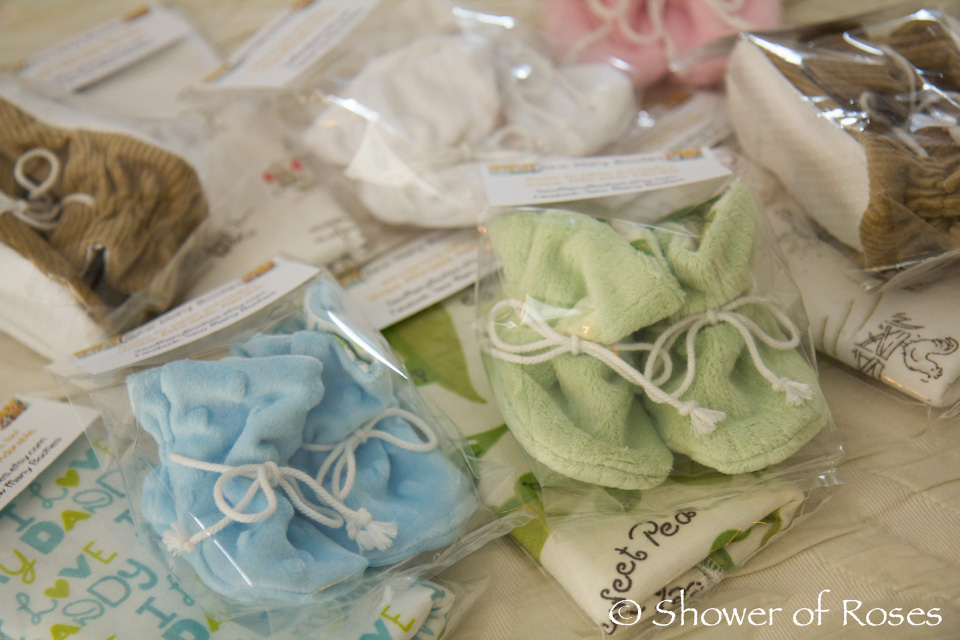 Sew Many Booties offers unique, affordable and adorable home-sewn baby booties and toddler slippers in 4 sizes up to 24 months.
I first had the pleasure of meeting Angela
through her blog
and then at our home, along with her youngest daughter,
when she traveled to attend the baby shower I was hosting
for a mutual friend. She arrived with a beautiful bouquet of roses and a darling bouquet of baby clothes for Rose, who was my own little "bun in the oven" at the time!
(Was that really over 4 years ago, Angela?)
Anyways, it was such a joy to meet and visit with her in person! This past fall Angela sent me an email letting me know she had opened
her Etsy shop
and then sent the sweetest pair of booties as a gift, which I ended up
giving Bud on the feast of St. Nicholas
.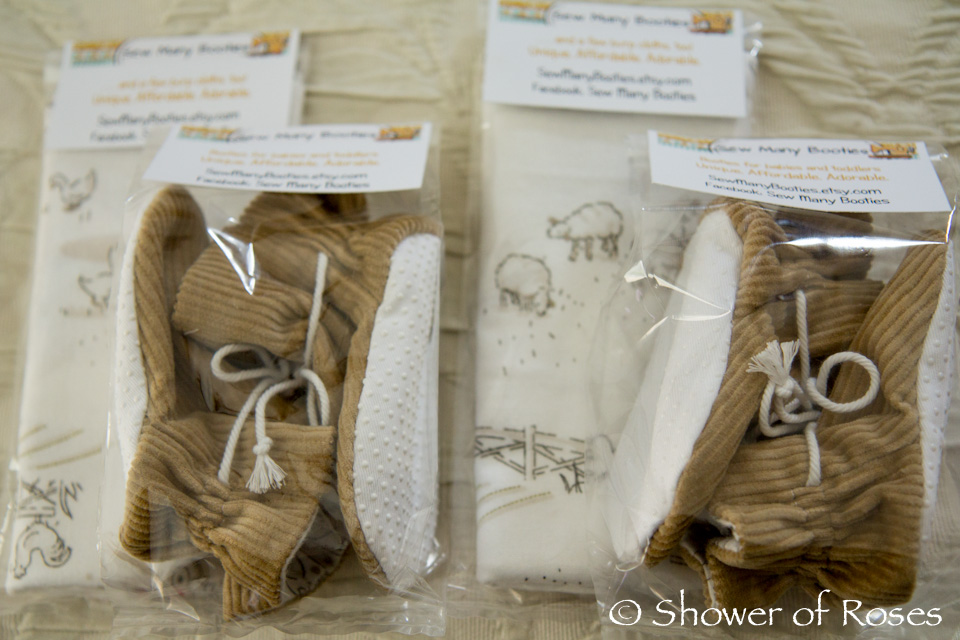 Bud is quickly outgrowing booties, and surprisingly we have our biggest gap between babies right now, but many of my dear friends have recently delivered new little ones (or will soon) and I have ordered "Sew Many" Booties to give as gifts. I love how cozy these booties are and that they actually stay on the baby's feet! Hopefully my friends will like them as much as I do!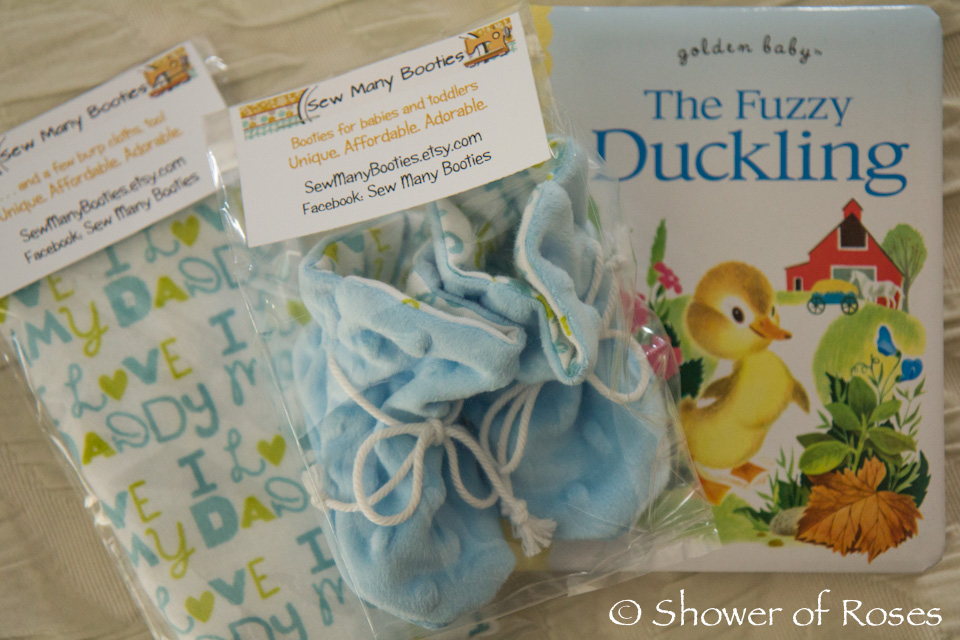 I have been pairing the booties with a matching burp cloth and/or a
baby board book
when I give them as a gift, and Angela does offer
Baby Bundles
in her shop.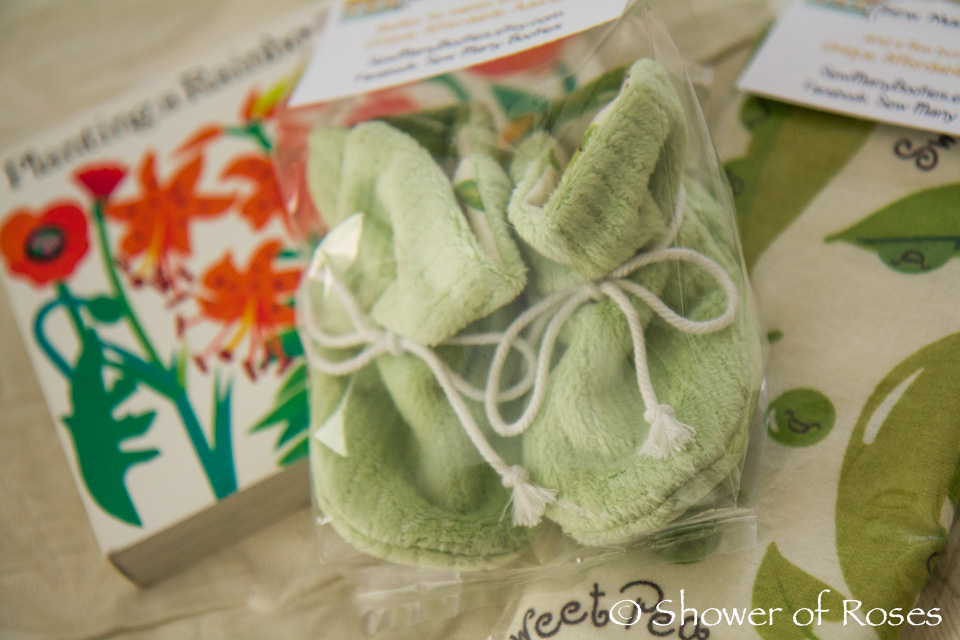 I had the above "Sweet Pea" set to give to
Ranger's Godmother
at the shower last weekend, but ended up saving the booties for another baby and gave her a pink pair instead, along with the board books
(which doubled as shower decorations)
, pink baby clothes, and a pink blanket. Originally they didn't know what she was having
(they currently have 5 boys ages 18-11)
, but just before the shower she had an ultrasound and I just couldn't bring myself to stick with the green after we were all surprised to hear that the baby is a GIRL!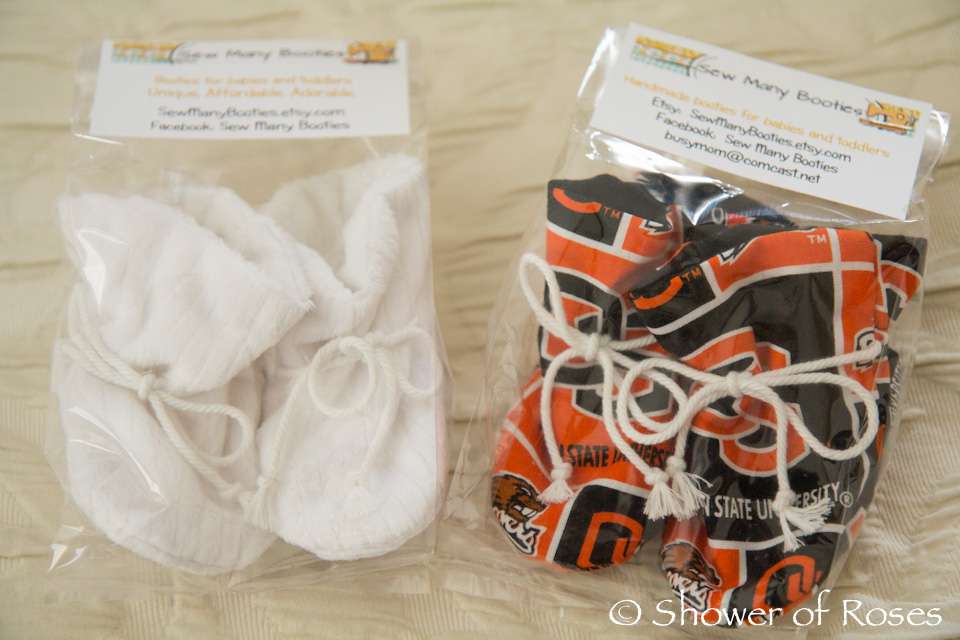 FREE DOMESTIC SHIPPING
to all my visitors here at Shower of Roses using code
Expires March 15th.
And now for the giveaway!
Would you like to win a free pair of booties for your own baby or to gift to a friend?
Sew Many Booties
has offered to send a pair of booties of choice
(excluding the Pendleton wool booties)
to TWO of my visitors here at Shower of Roses!
Please enter the giveaway using the Rafflecopter box below: