Our five dolls from St. Luke's Brush include:
St. Clare, St. Therese, St. Andrew, St. Catherine of Alexandria, and St. Sylvia
This was definitely not the week to sign up for a 7 posts in 7 days challenge. I ended up taking another turn for the worse with this sickness we've been fighting and ended up at Immediate Care yesterday morning. Apparently we've been dealing with H1N1… My husband and the kids have started to feel much better, and hopefully it won't be too much longer before I do too. It has been such a hard week. Please keep us in your prayers!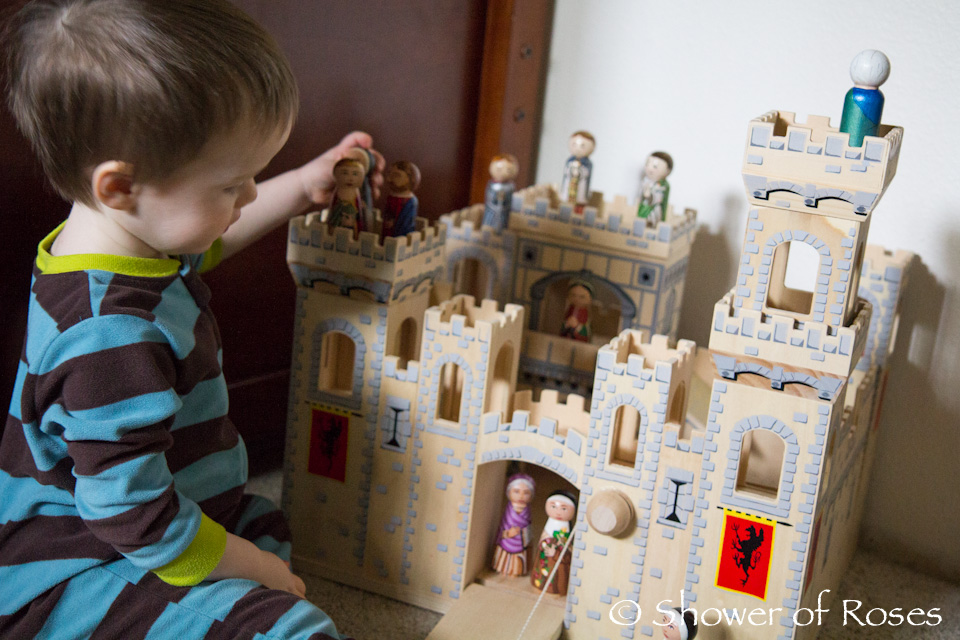 Anyways, I DO have another giveaway for you this weekend!
Back in 2008
I came up with
Our Alphabet of Saints
, hand-painting wooden peg dolls (inspired by Catholic Folk Toys) as an alternative to the
Felt Saints
Elizabeth Foss had suggested, to go along with
The Alphabet Path
. My children have always loved these sweet little dolls and it's been so much fun to see similar collections of painted saint dolls pop up all over the internet. Since then a number of Etsy shops have opened selling hand-painted wooden saint peg dolls including
St. Luke's Brush
!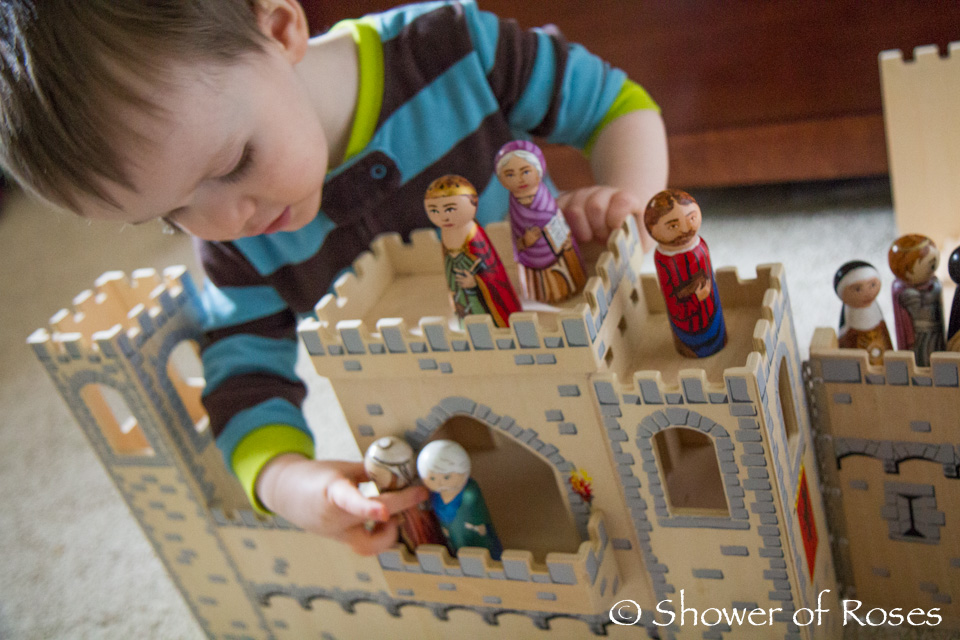 St. Luke's Brush specializes in hand-painted Catholic Saint Dolls, religious education play sets and religious art and gifts. These are high quality, one of a kind toys and gifts guaranteed to inspire a greater love and understanding of the Catholic Faith. Garry and his wife Amy opened the shop in September of 2010 with the hope of bringing handmade Catholic toys to small hands.
More than three years later the art of St. Luke's Brush has delighted children and adults alike. "One of the things we realized along the way is truly what a small number of saints and religious figures are represented in Catholic statuary. So in addition to providing patron saints as toys for children, adults were finding they could obtain a three dimensional representation of any saint they wanted."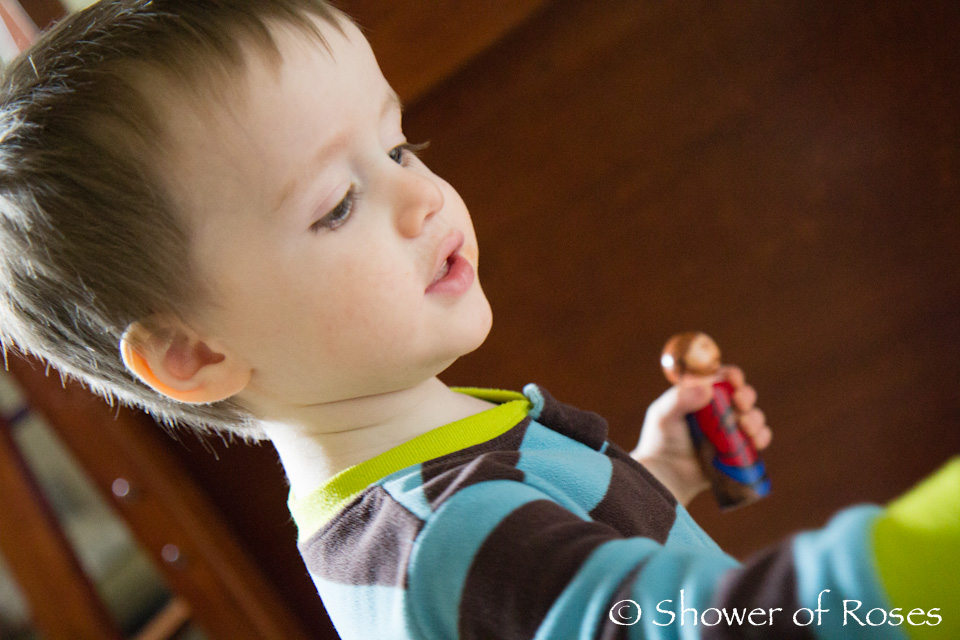 As an artist Garry takes inspiration in the many forms of Catholic art and distills it into his own unique vision with each piece having an original and spontaneous quality.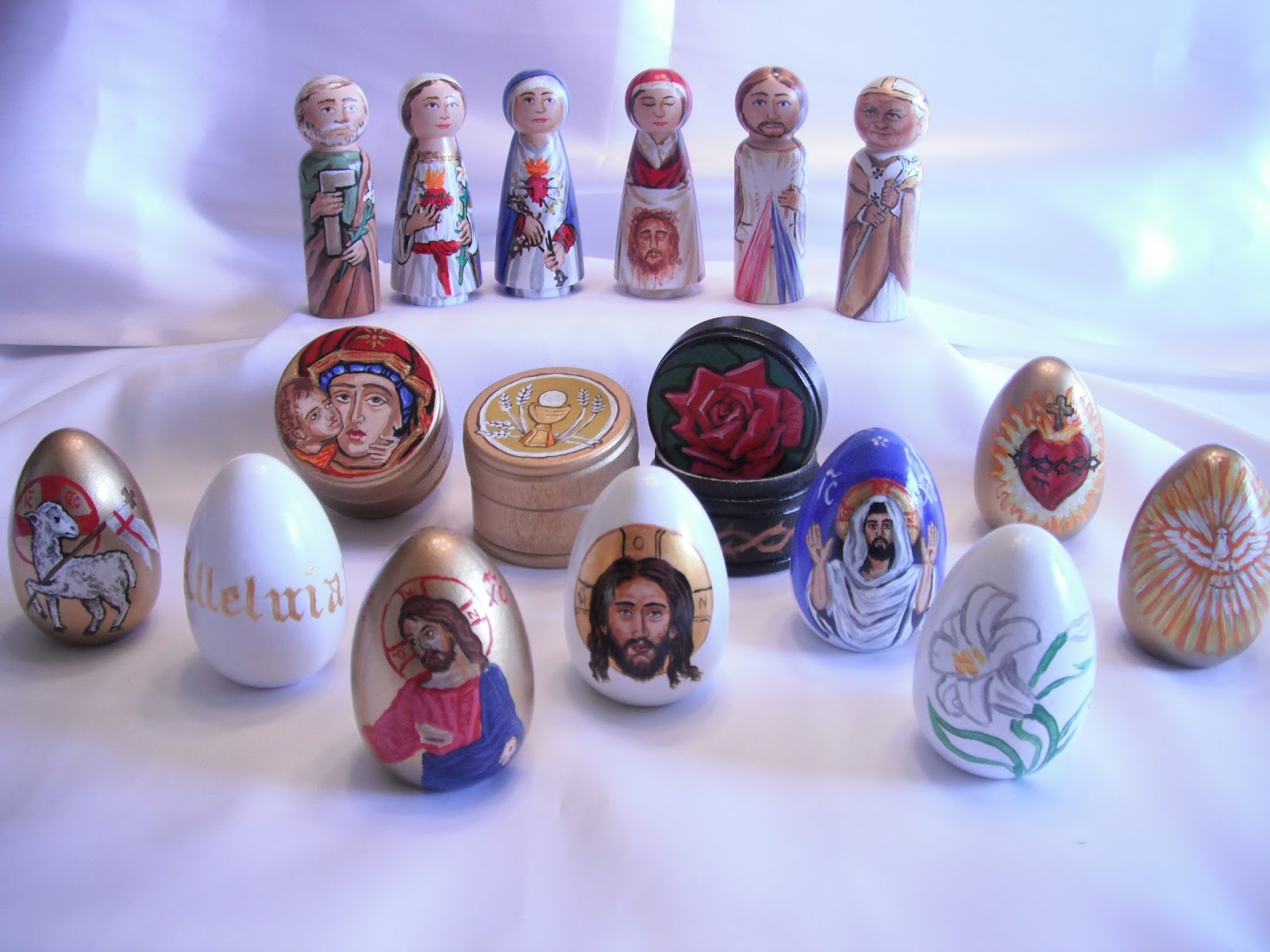 In addition to creating atrium materials for Catechesis of the Good Shepherd, St. Luke's Brush also offers a great selection of gifts, perfect for Christmas, Feast Days, Easter (including the painted eggs above!), Sacrament Gifts and other special occasions. Custom orders are welcome!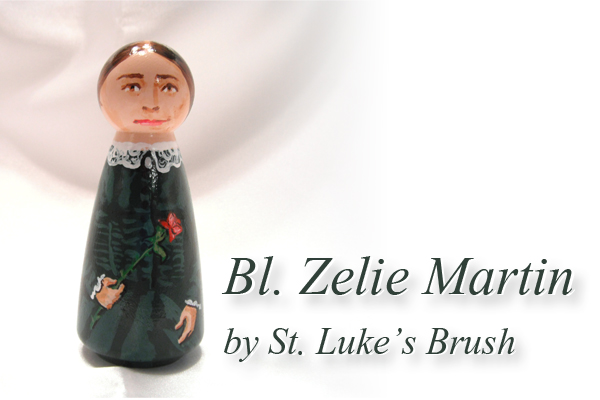 And now for the giveaway!
St. Luke's Brush
has offered to send a hand-painted Bl. Zelie Martin doll to one of my visitors here at Shower of Roses!
This giveaway is open to everyone, including those overseas!
Please enter the giveaway using the Rafflecopter box below: