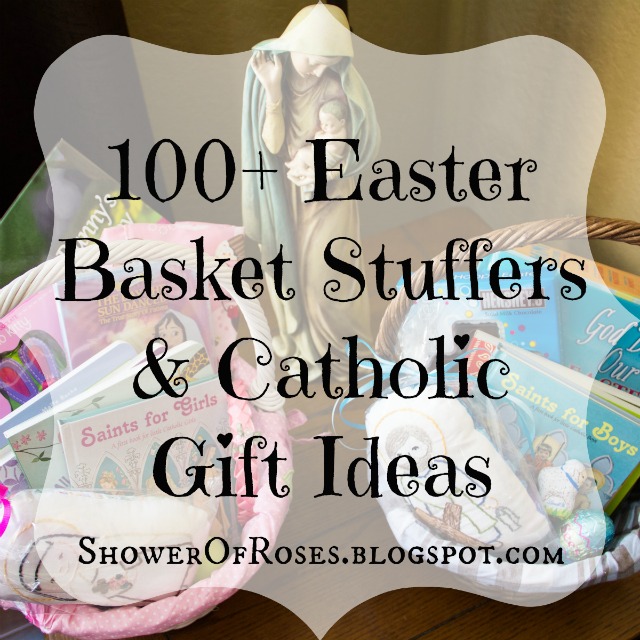 A number of years ago I shared a post with a variety of Catholic Easter Basket Ideas to help incorporate our beautiful Catholic faith and the true meaning of Easter. The following updated list contains over 100 Easter Basket Stuffers & Catholic Gift Ideas! Most of the following items have been given to our own children in the past, with some new additions for this year. Be sure to scroll all the way to the bottom of this post to enter the giveaway for a chance to win one of 20 prizes from my generous sponsors with a combined value of over $500!
Note: As an Amazon Associate I earn from qualifying purchases.
.: Easter Picture Books :.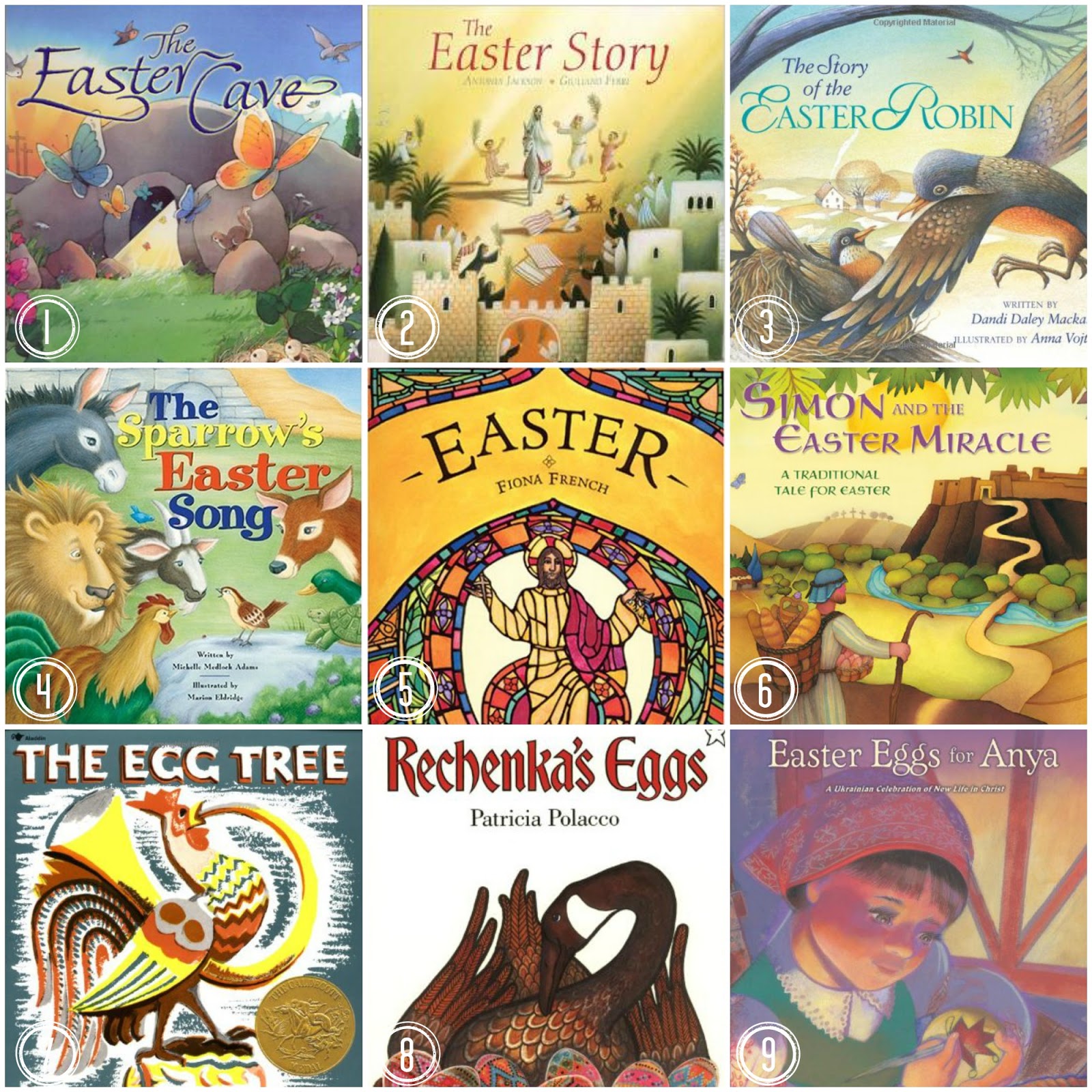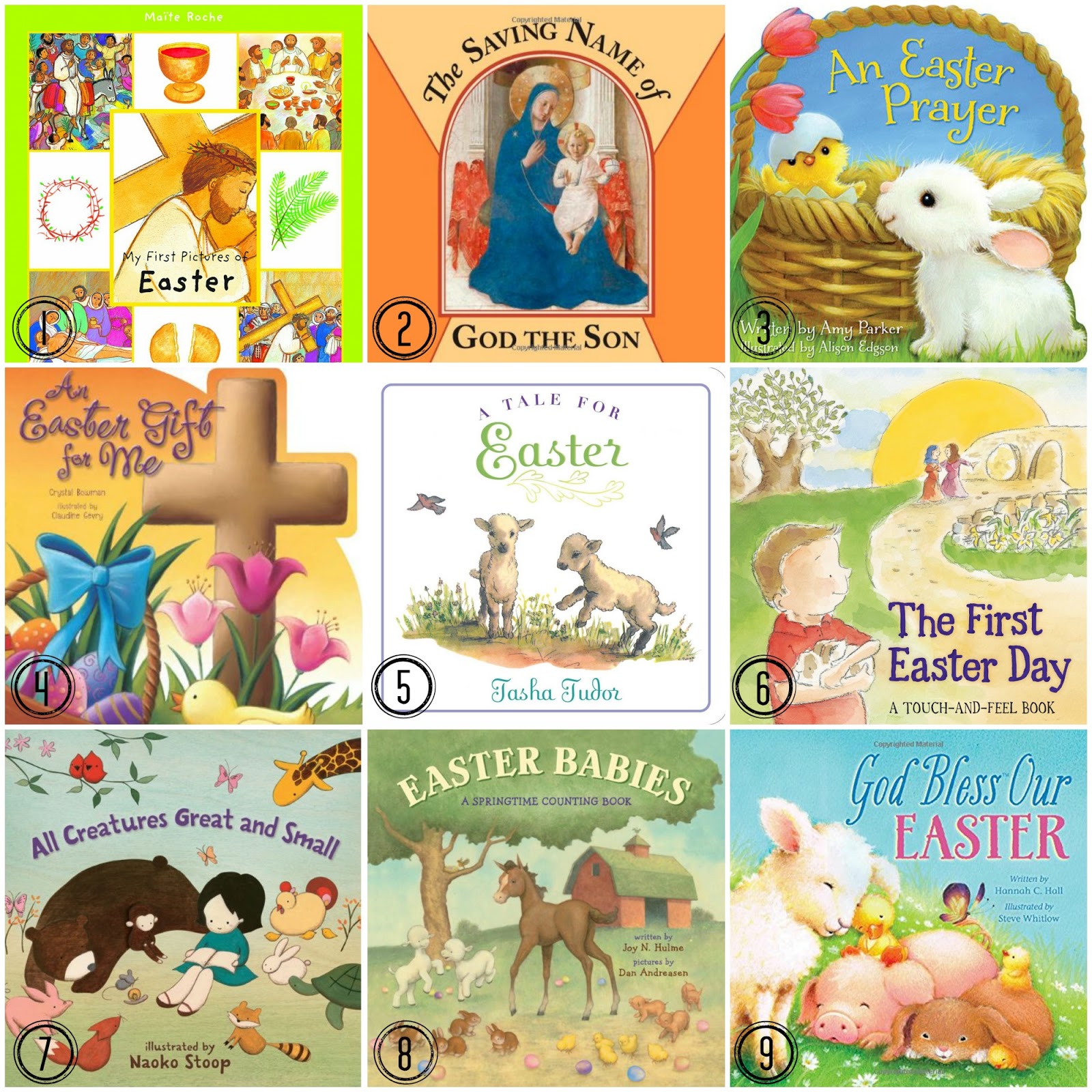 Bonus: I am a Bunny is sweet book about the seasons and was included in one of our children's Easter Baskets a couple years ago. This year we are adding The Rooster Struts, also by Eric Carle, which was just republished.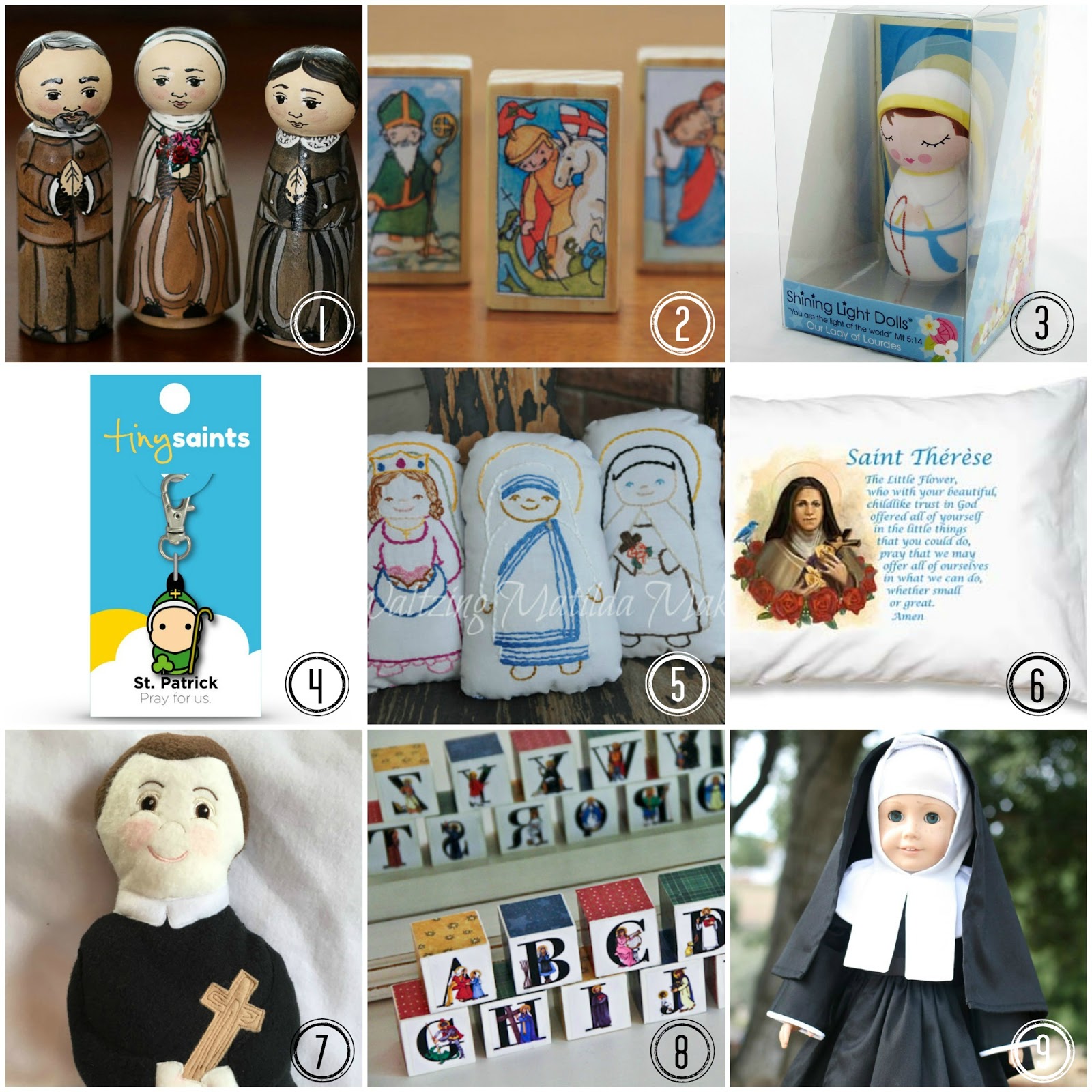 My girls fell in love with the darling gifts they received this past Christmas made by The Little Habit! They will each receive one more habit for their dolls this Easter. Twinkle Toes will receive the Guardian Angel Dress, Chiquita will receive Our Lady of Guadalupe and Crown, and Rose will receive Mary's White Dress with Blue Cape and White Veil and Mary's Rose Wreath.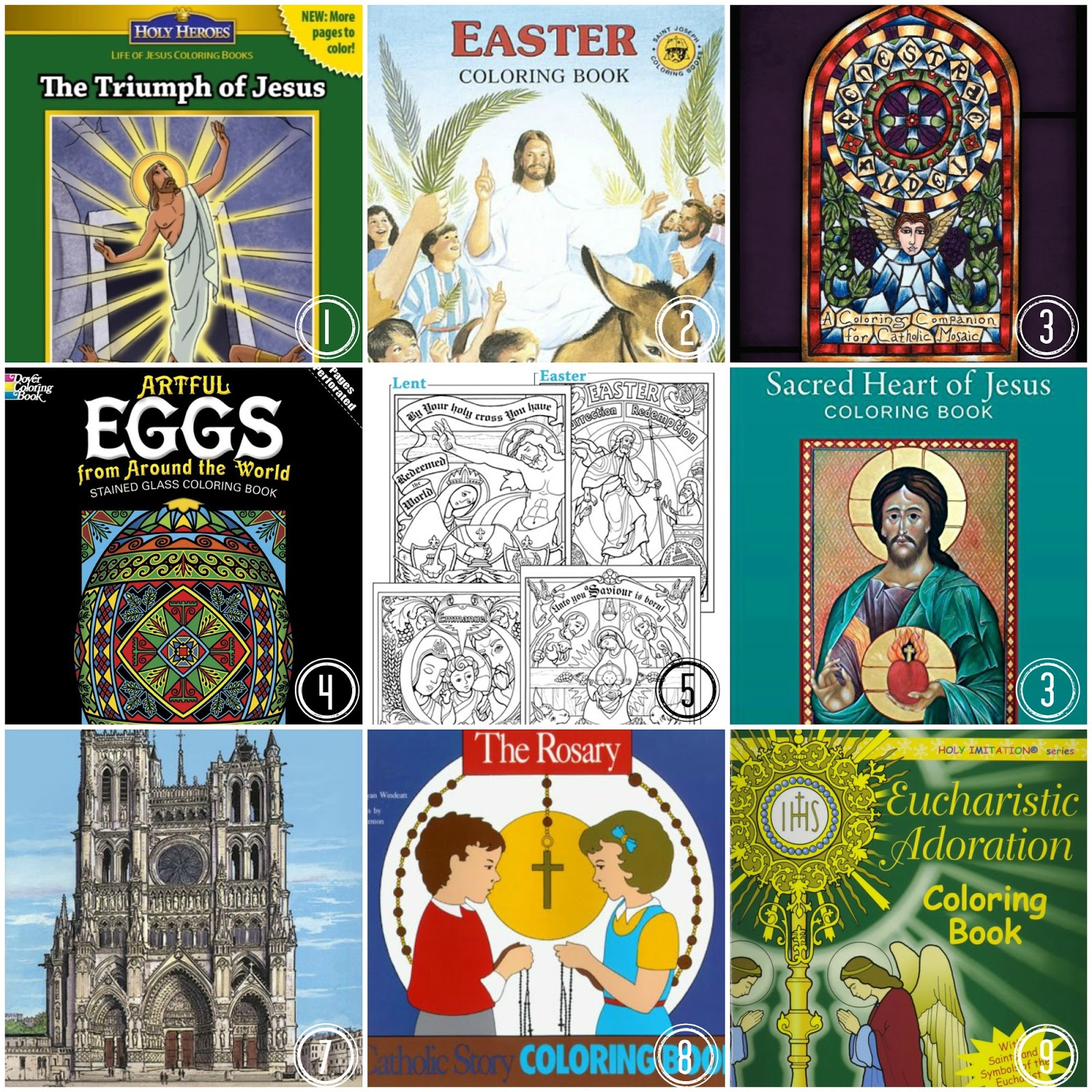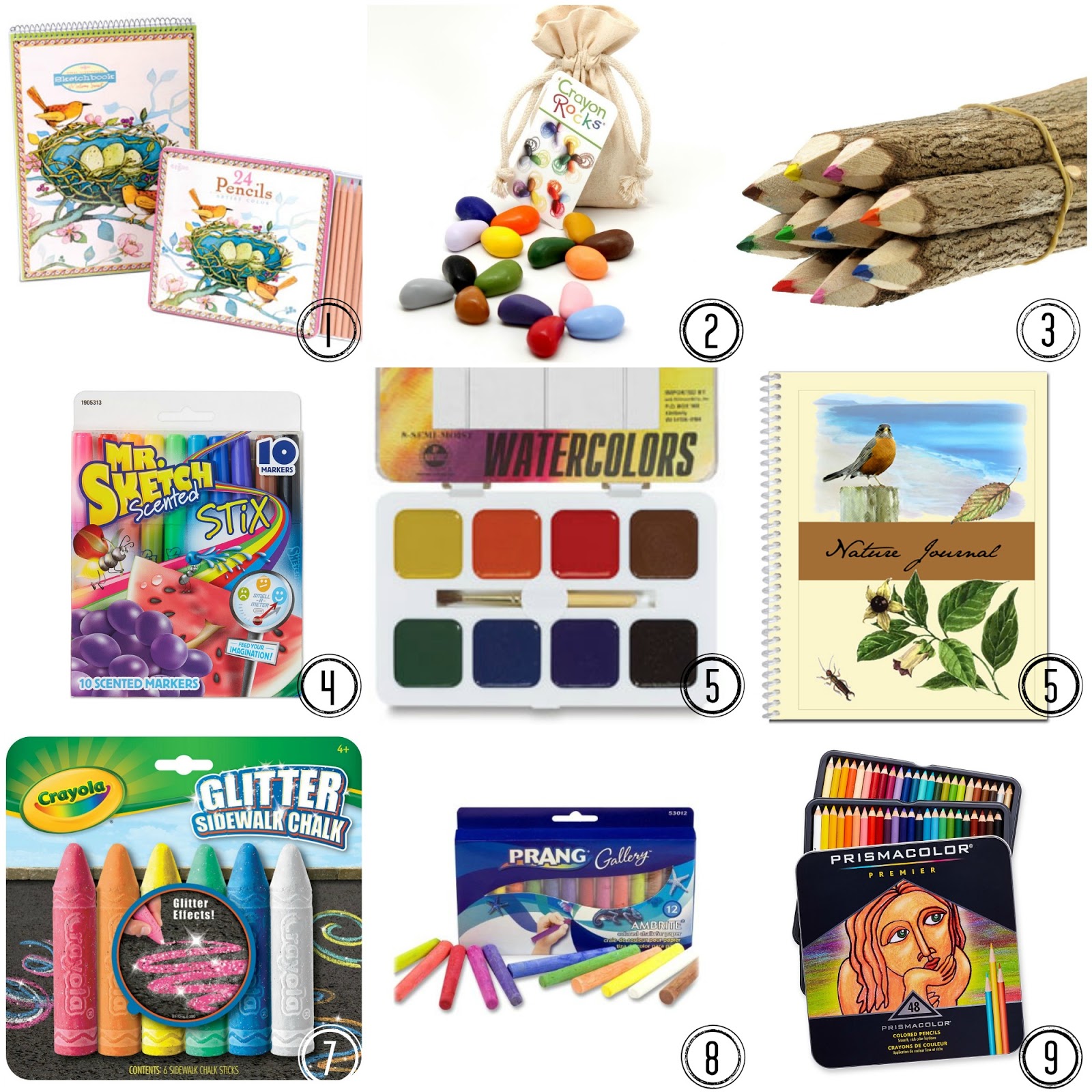 .: Holy Cards and Games :.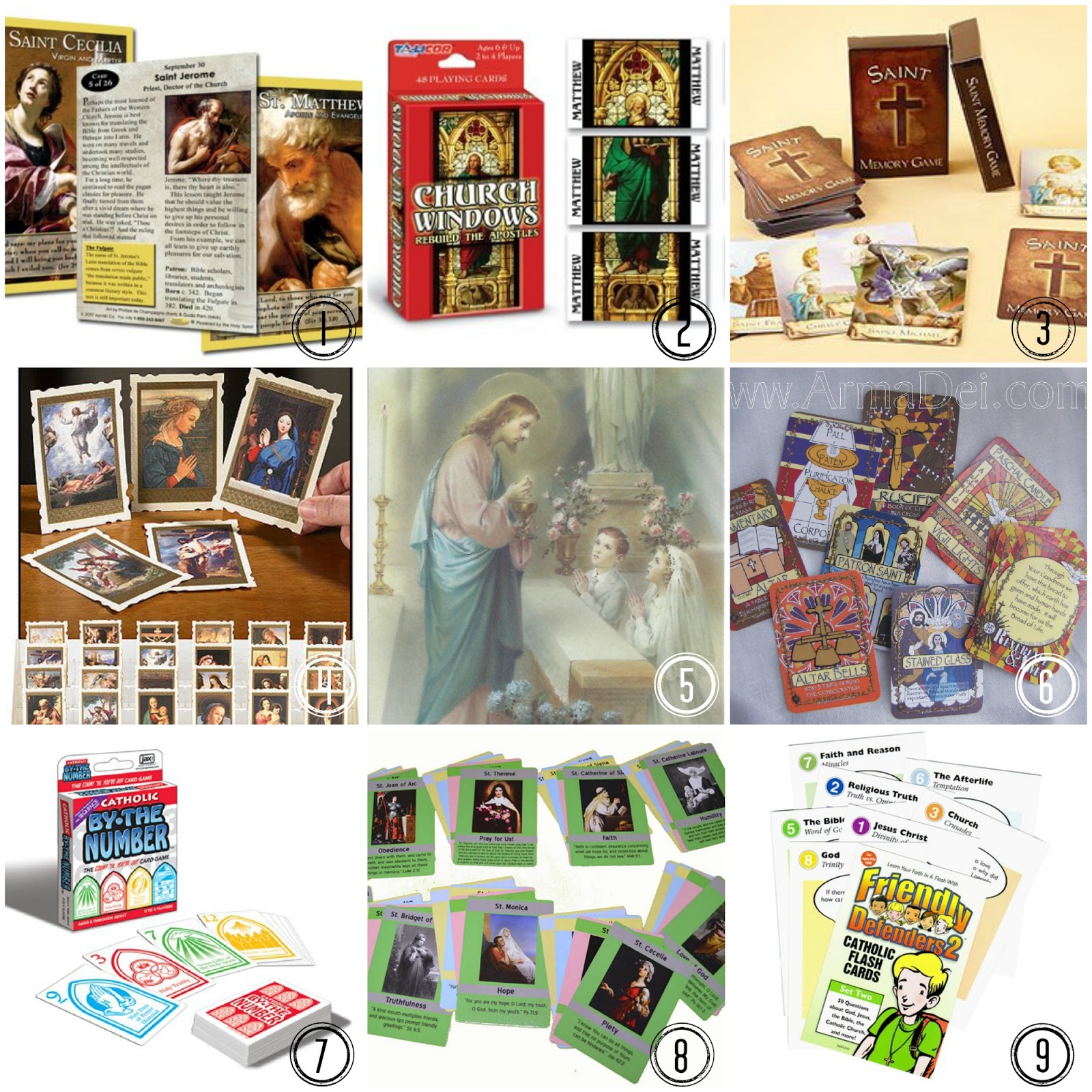 .: Stationary and Stickers :.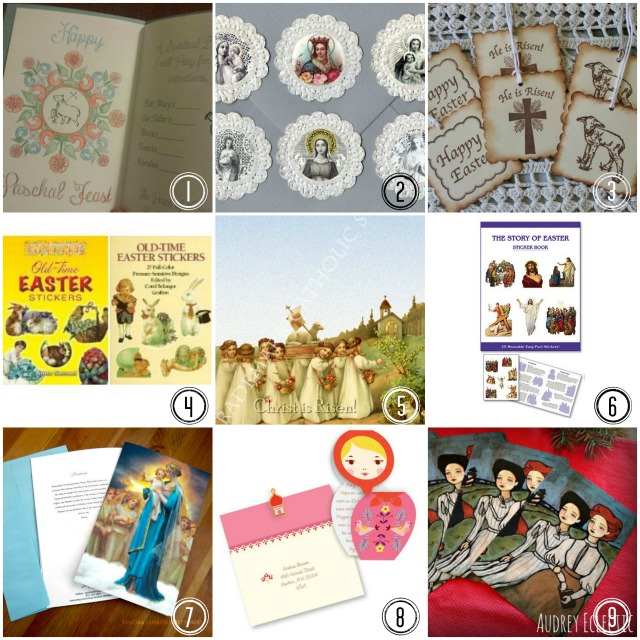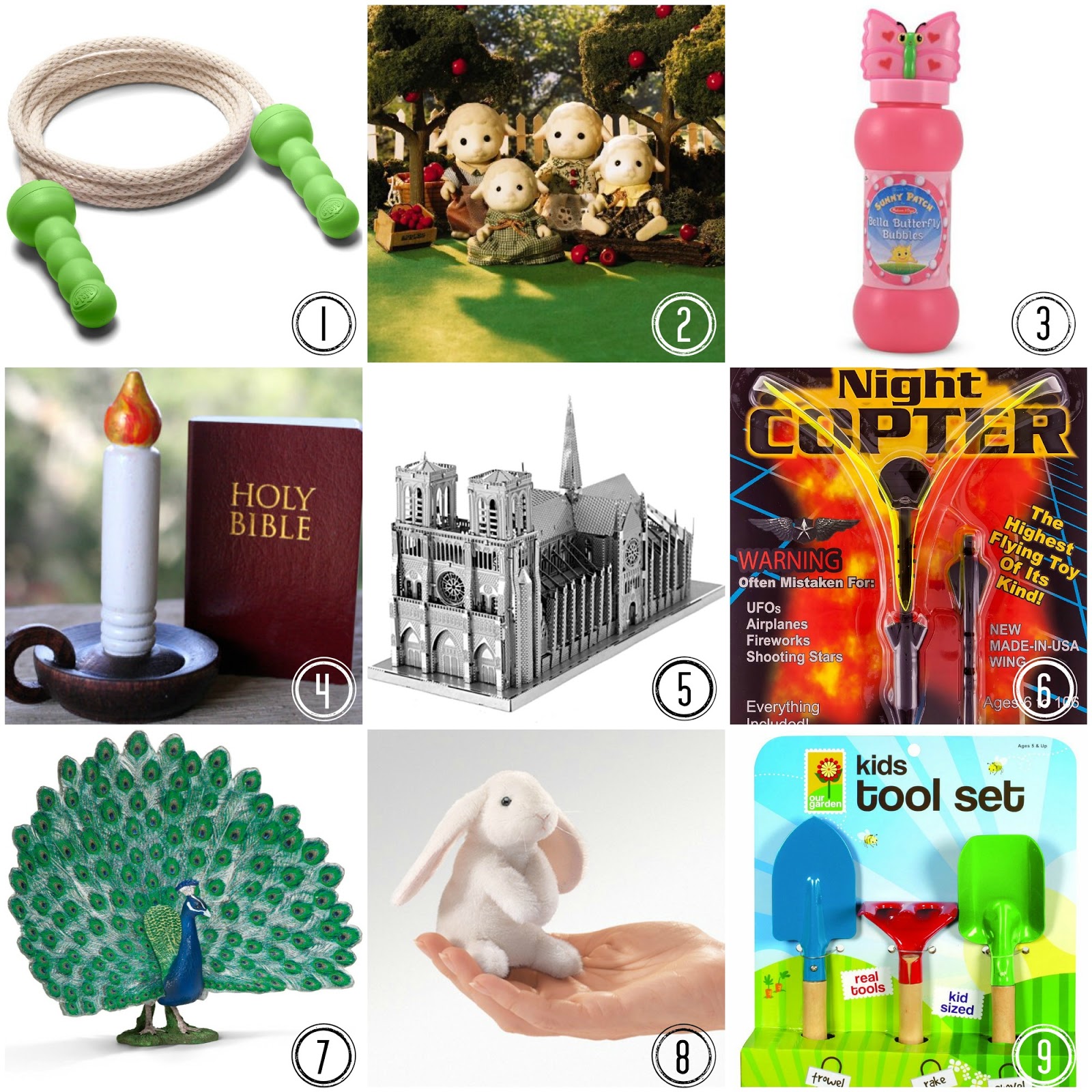 Bonus: I almost forgot to include
Play Silks
! These make a great alternative to use as filler instead of plastic easter grass and will be played with for
years
.
.: Religious Medals, Scapulars, Veils, and Rosaries :.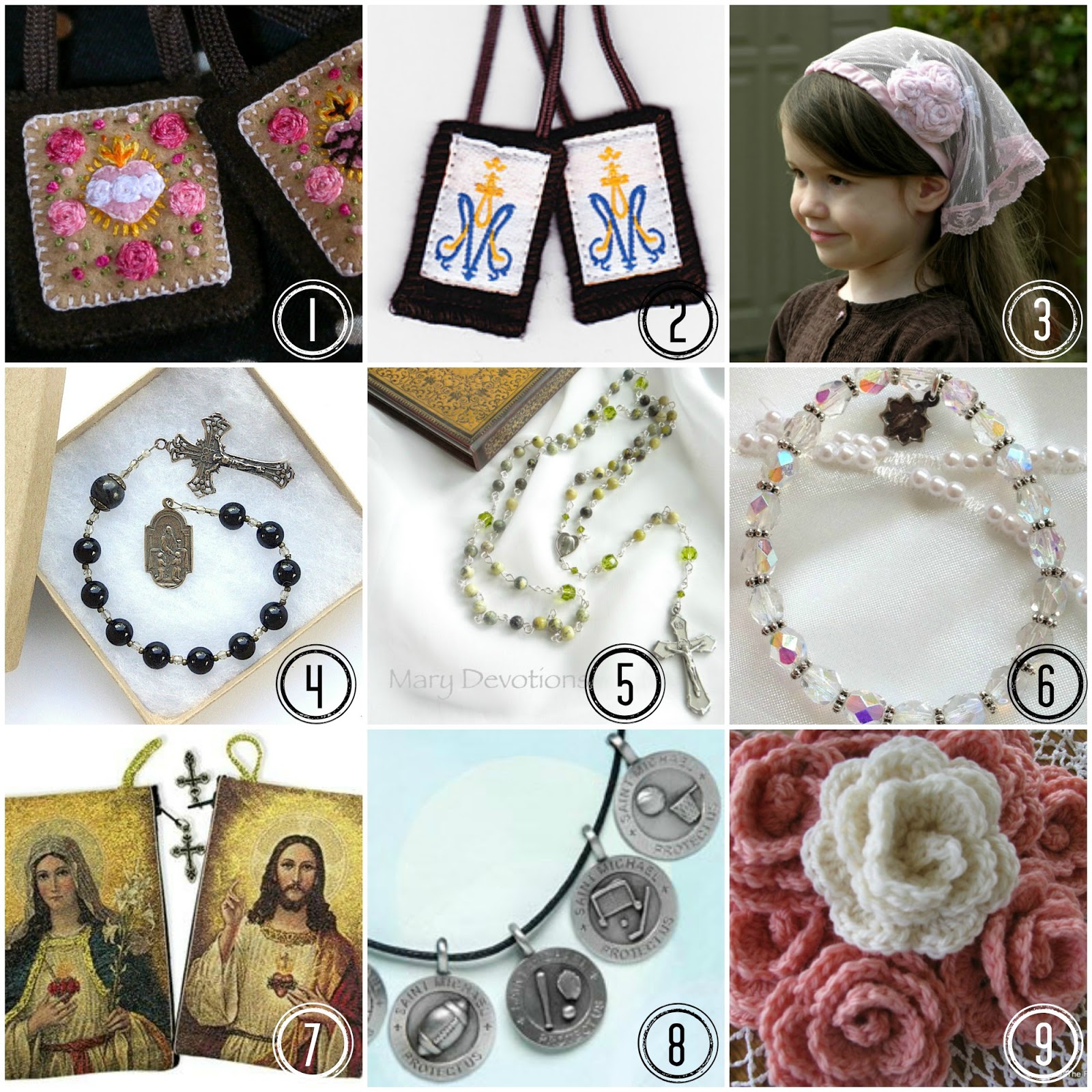 .: Prayer Books, Sacred Music, and More :.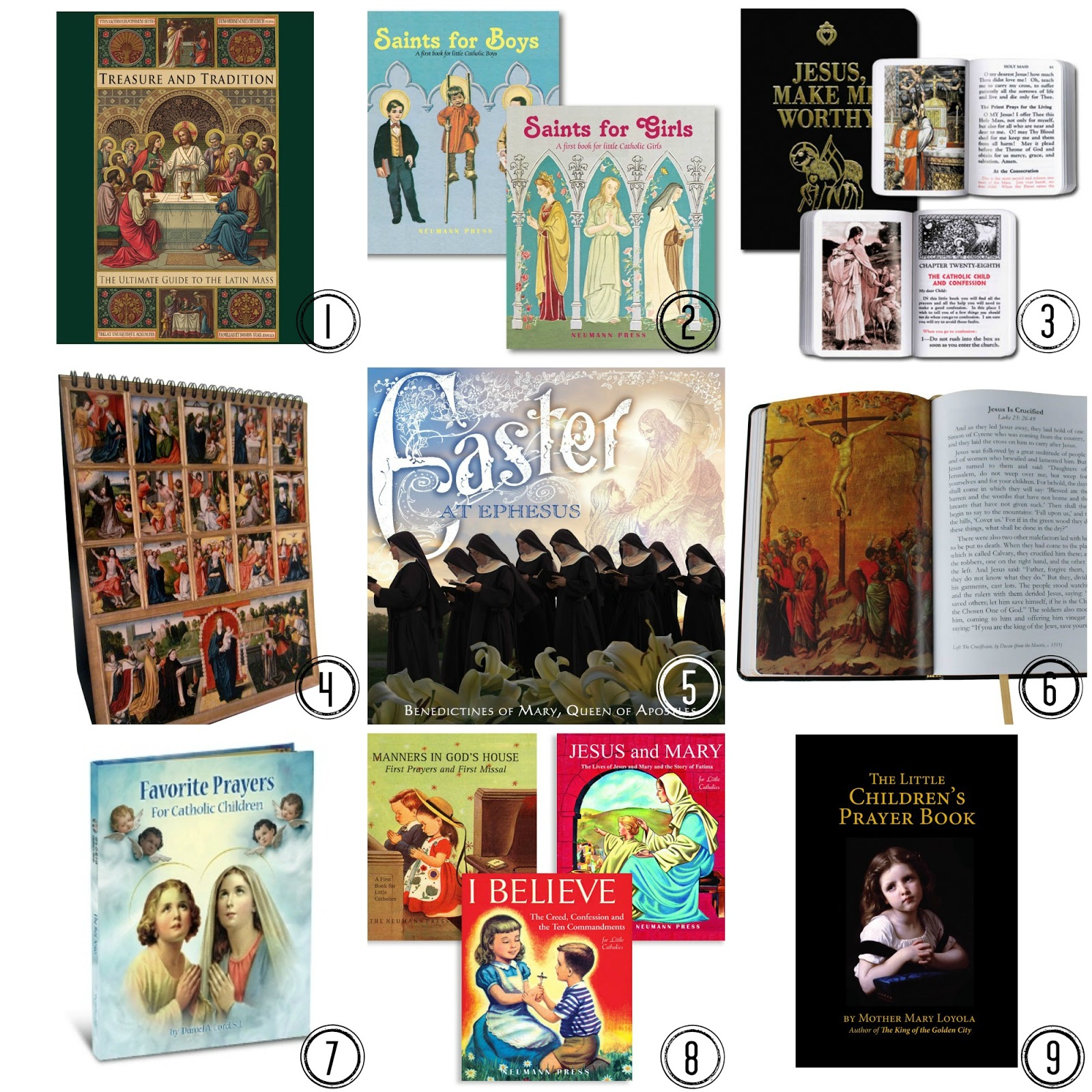 .: Easter Crafts, Decorations, and More :.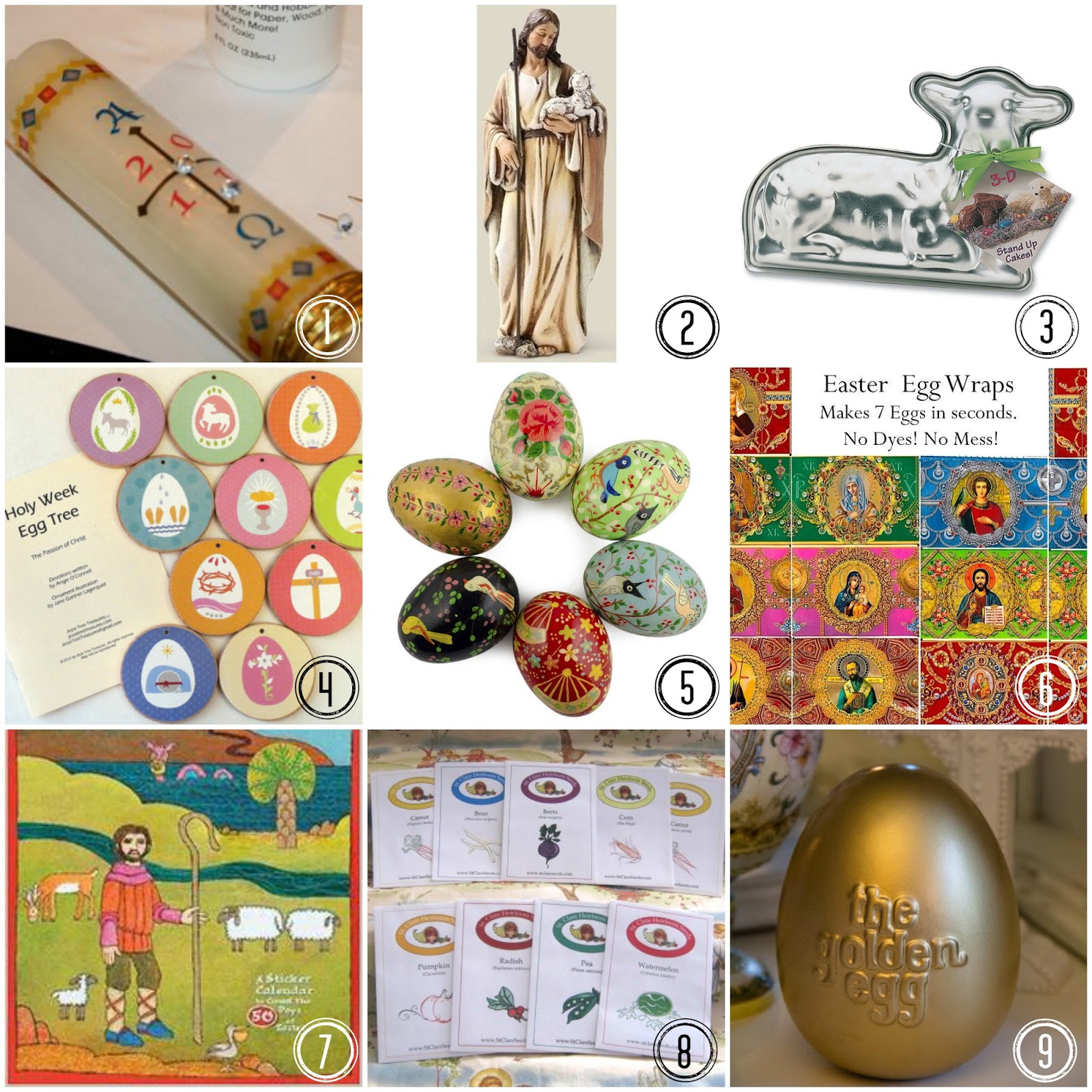 .: A Basketful of Giveaways :.
There will be one winner for each of the following 20 prizes!
These all make great gifts too:
Prize #1 – Deluxe Easter Blocks – 15 Piece Set sponsored by Almond Rod Toys
(value $75.00)
Prize #2 – Hand Embroidered/Sewn 100% Wool Scapular sponsored by StellaMarigoldArt (winner chooses the cord/length – value $45.00)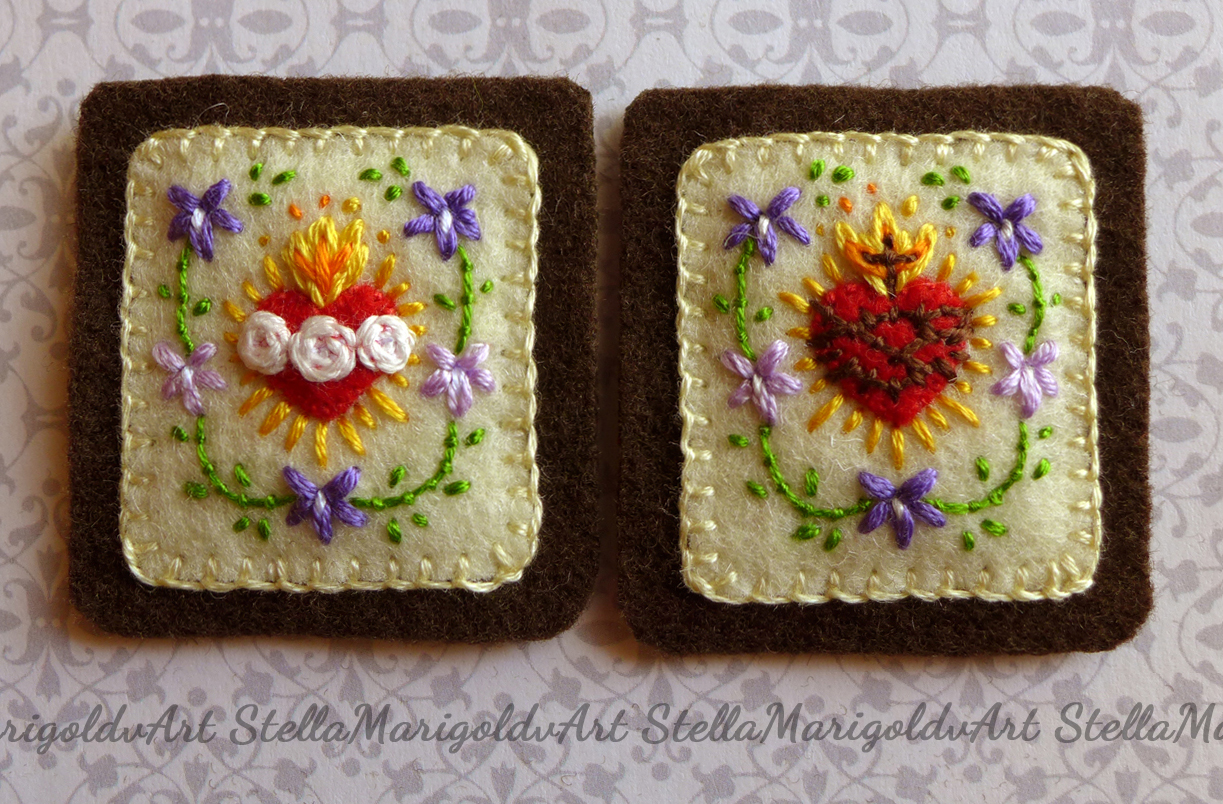 Prize #3 – Hand Painted Sacred Heart of Jesus and Immaculate Heart of Mary sponsored by Catholic Folk Toys (value $40.00)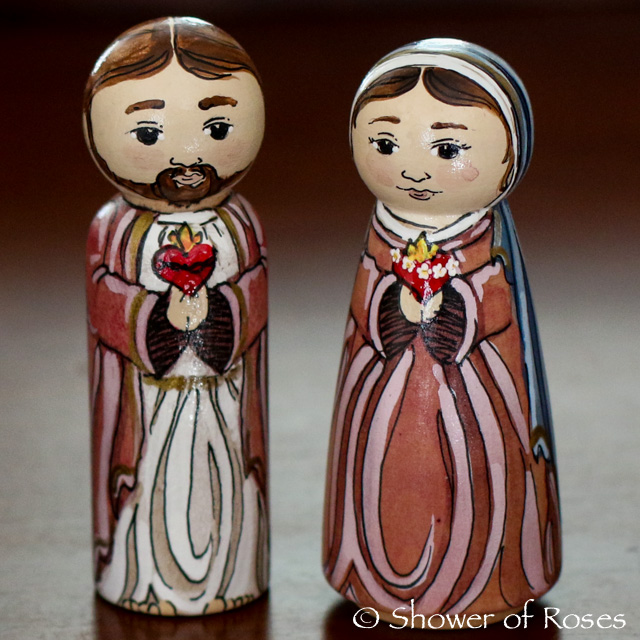 Prize #4 – Two Personalized Pillowcases from Prayer Pillowcases (winner chooses styles, free personalization included – value $39.90)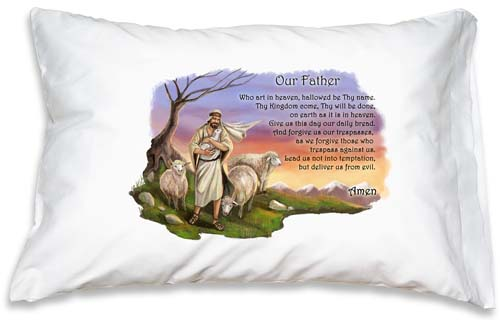 Prize #5 – Little Girls' Rosette Veil sponsored by Robin Nest Lane (value – $38.00)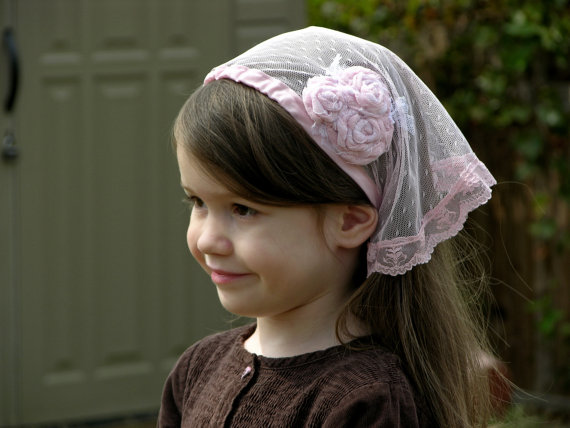 Prize #6 – Mary's White Dress with Blue Cape and White Veil sponsored by The Little Habit (doll and shoes not included – value $35.00) Receive FREE SHIPPING from The Little Habit until March 15th with coupon code ROSESFREESHIP.
Prize #7 – Immaculate Heart of Mary Print and Set of Three Our Lady of the Angels Greeting Cards sponsored by Three Archangels (value $30) – For a Limited Time Save 10% with coupon code Discount10


Prize #9 – Infinity Veil sponsored by Robin Nest Lane (winner can choose favorite color – white, black, brown, cream, natural (linen colored), gold, silver, cranberry red, and blush pink – value – $27.50)
Prize #10 – Your Choice of one Notebook sponsored by Mama's Notebooks (value up to $24.99) Notebooks are 10% off at present. One of the following coupon codes below can be used in addition to the sale: Buy three books and get one of equal or lesser value with coupon code TRGE15 or save 5% with coupon code FAST5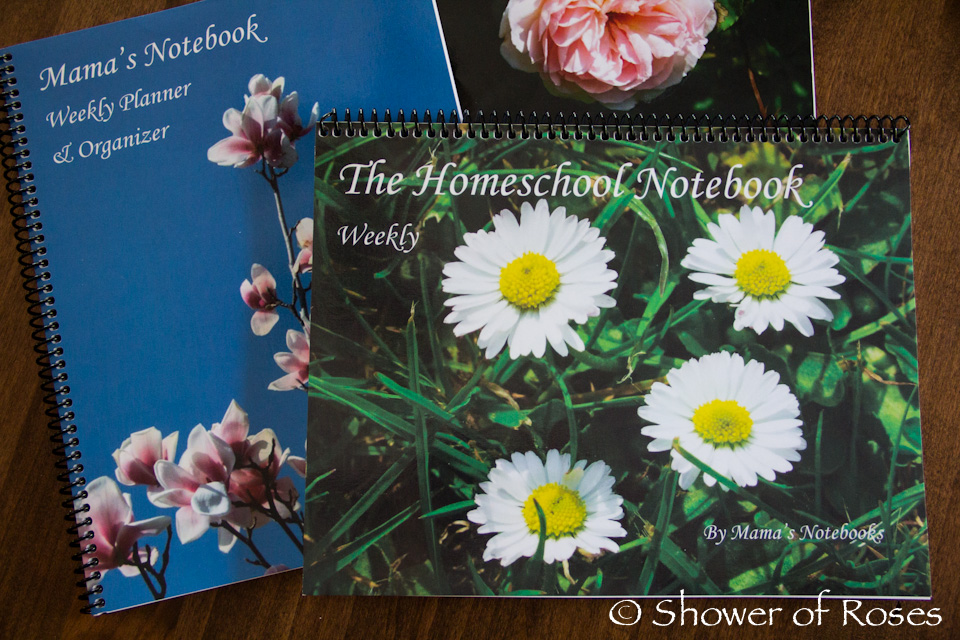 Prize #11 – Treasure and Tradition: The Ultimate Guide to the Latin Mass sponsored by St. Augustine Academy Press (value $24.95)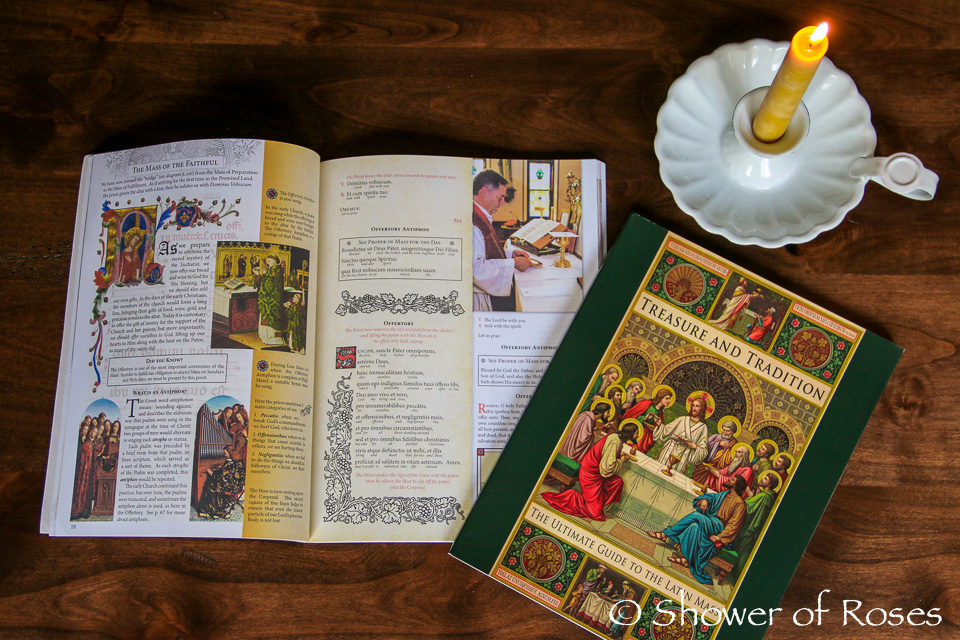 Prize #12 – Spring Holy Week Ornaments sponsored by Jesse Tree Treasures (value $22.95)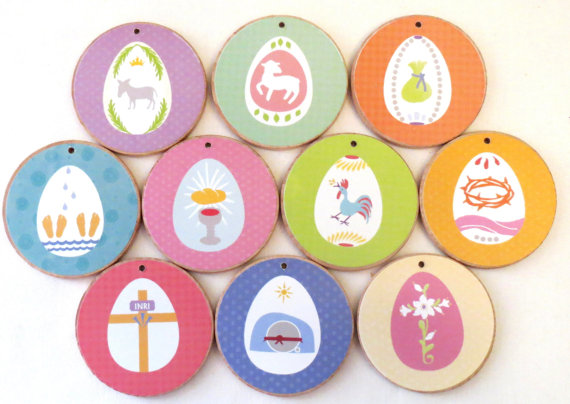 Prize #13 – St. Philomena Youth Bracelet sponsored by Gail Giron Designs (value $22.00) Save 10% on all First Communion Items with coupon code Eucharist15 which ends May 1, 2015.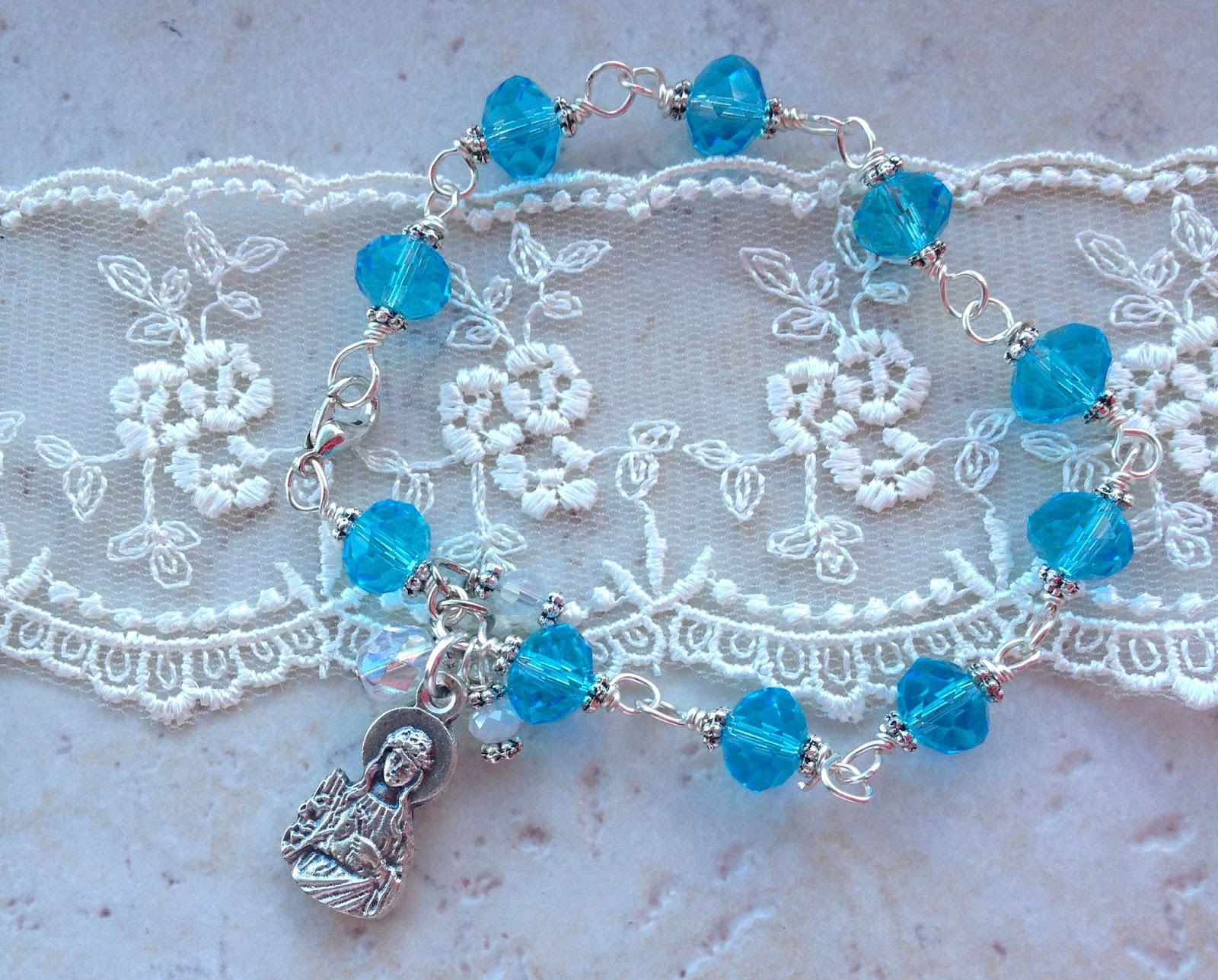 Prize #14 – Set of Five Gloria Series Books (includes: The Mass, Favorite Children's Prayers, The Rosary, The Hail Mary, and The Holy Family) sponsored by Sacred Heart Books and Gifts (value $15.00)

Prizes #15, #16 and #17 – Easter at Ephesus CD sponsored by De Montfort Music (3 winners – value $14.59 each)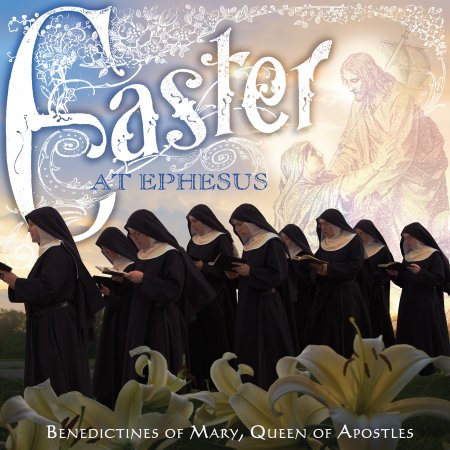 Prize #18 – St. Michael Sports Medal and your choice of 3 Magnetic Bookmarks sponsored by Catholic Child (value $14.45)

Prize #19 – One Sheet of Personalized Holy Cards (winner's choice) sponsored by Keepsakes by Carrie (value $10.75)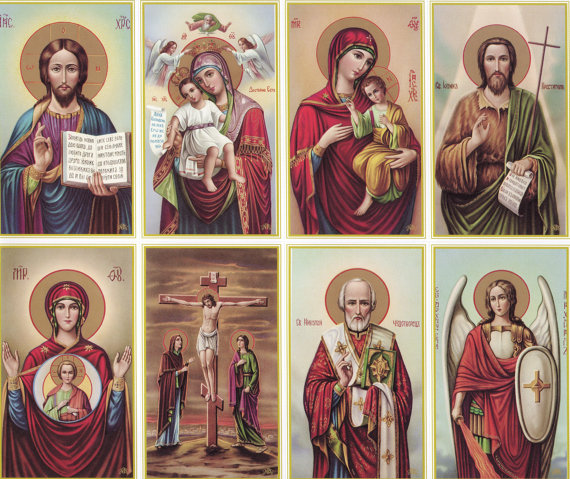 Prize #20 – Variety Set of Post Cards sponsored by Audrey Eclectic Folk Art (value $10.00)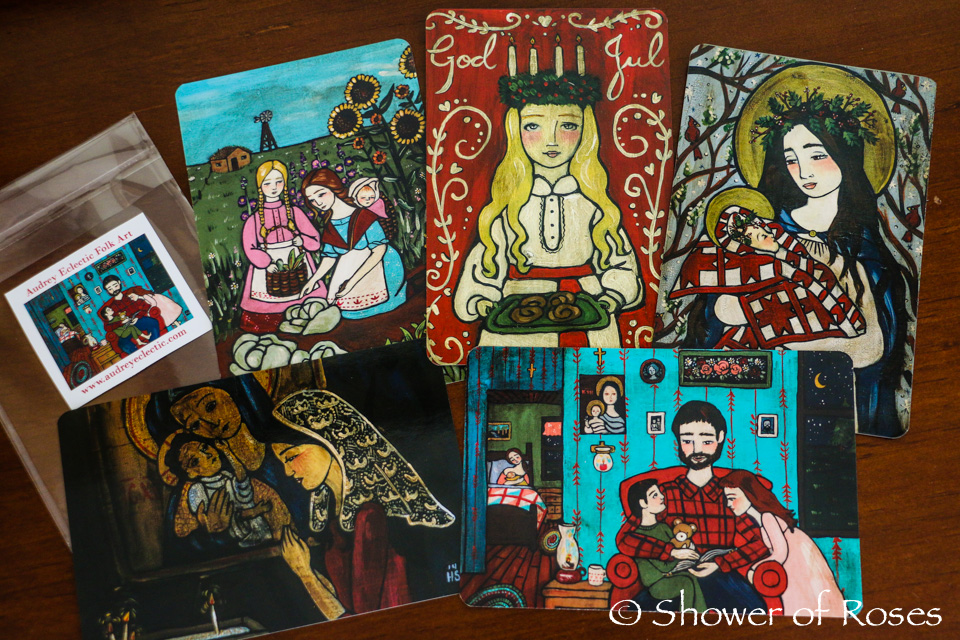 Please enter the giveaway using the Rafflecopter box below:
Winners were announced in this post and contacted by email on the Solemnity Feast of St. Joseph, March 19, 2015.