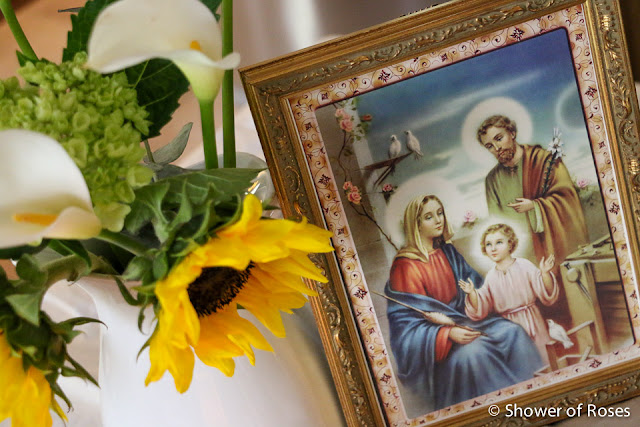 Let us allow ourselves to be "infected" by St. Joseph's silence! We need it greatly, in a world that is often too noisy, that does not favor meditation or listening to the voice of God.
– Pope Benedict XVI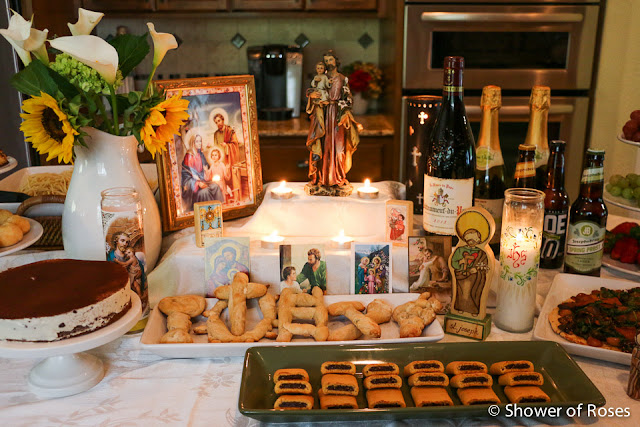 This year the Solemnity of St. Joseph was transferred to Monday, March 20th.
Between an extra long day at work (all morning and then again all evening until late, getting ready to meet with the CPA the next morning) and needing to spend most of the afternoon drinking lots of water and resting to stop contractions that were coming every 5-6 minutes for 4-5 hours, I wasn't going to be able to pull together a St. Joseph's Altar this year…
However, everyone pitched in and it came together so beautifully!
We had such a nice family dinner to celebrate St. Joseph.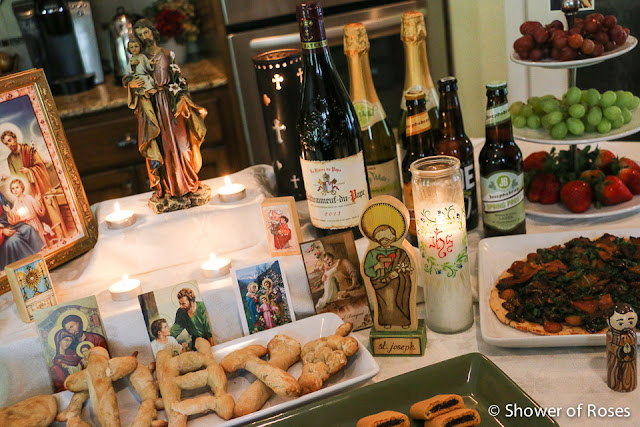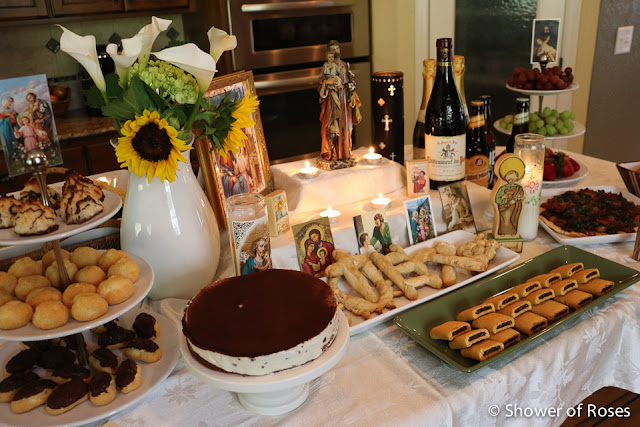 My dear Child:
If you love Jesus and Mary you will also love St. Joseph.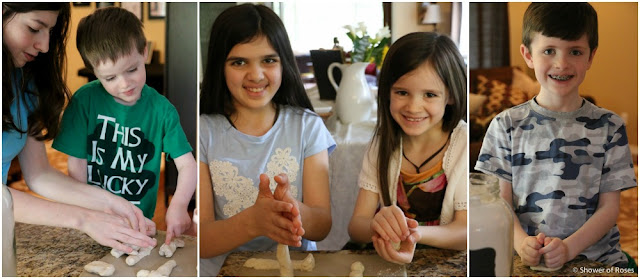 Making Symbolic Rolls for this year's Saint Joseph's Altar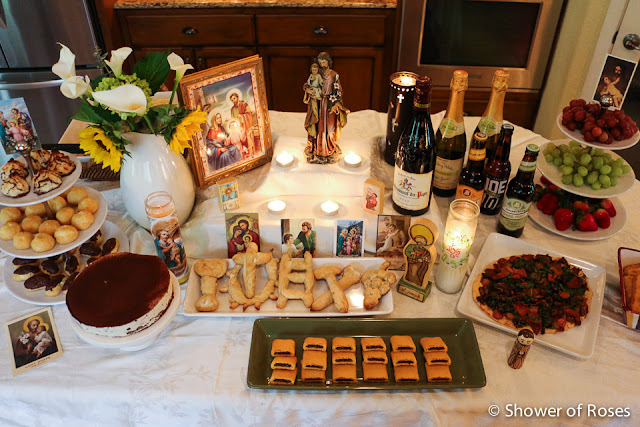 Wine & Fruit • Symbolic Fig Pastries • Traditional Breads in Symbolic Shapes
Mudica (Breadcrumbs) with Pasta • Fish • Italian Treats including Cream Puffs and Tiramisu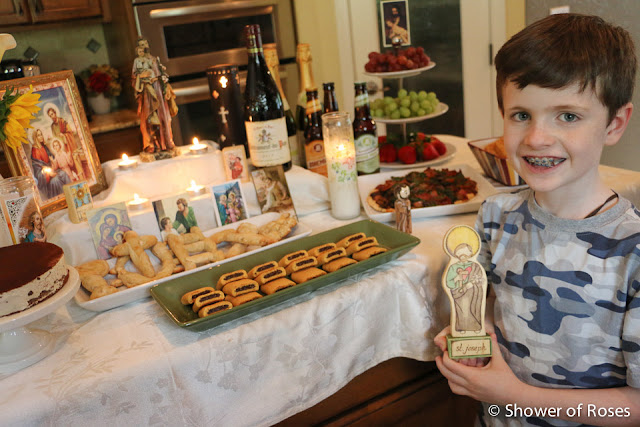 A special gift to celebrate one of his patron saints!
He was so close to Jesus and Mary on earth. He protected them. He labored for them; and died in their arms.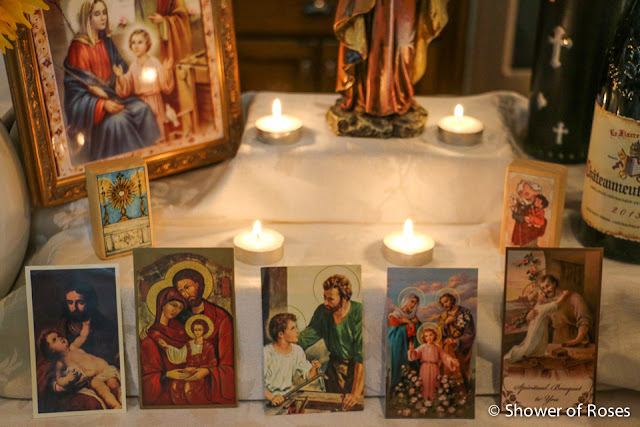 The kids all worked together to set up this year's St. Joseph's Altar using our pictures and statues of St. Joseph, along with candles, blocks from Almond Rod Toys, and Holy Cards from their collections!
How great is his power with God!
St. Teresa tells us that he will never fail us.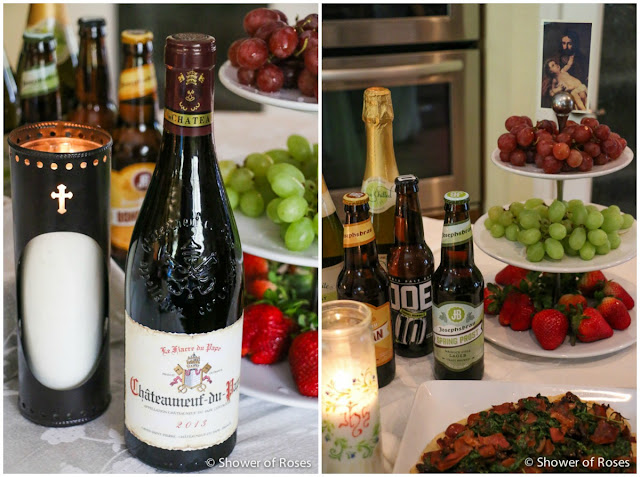 I had picked out a bottle of Châteauneuf-du-Pape (I loved that the bottle is embossed with the Keys of St. Peter… Perfect for this dear Patron of the Universal Church!) at Trader Joe's along with a few bottles of "Joseph" themed beer and a couple bottles of Sparkling White Chardonnay Grape Juice for the kids.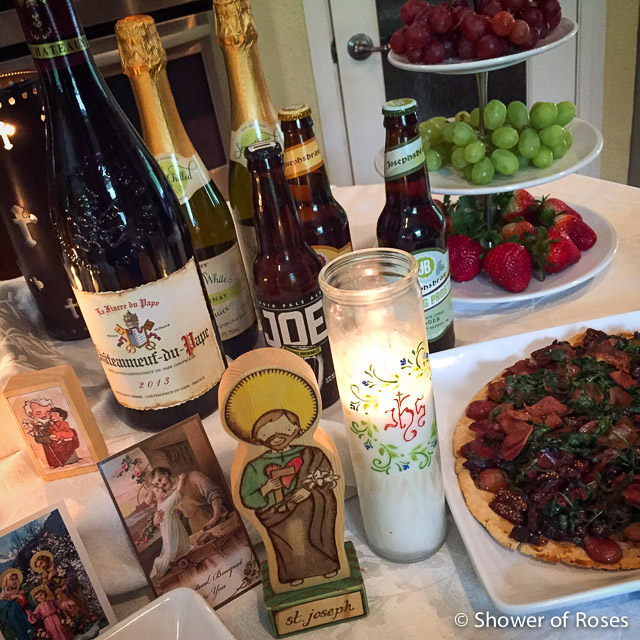 Go to St. Joseph always –
when you need a favor, a grace, a help of any kind.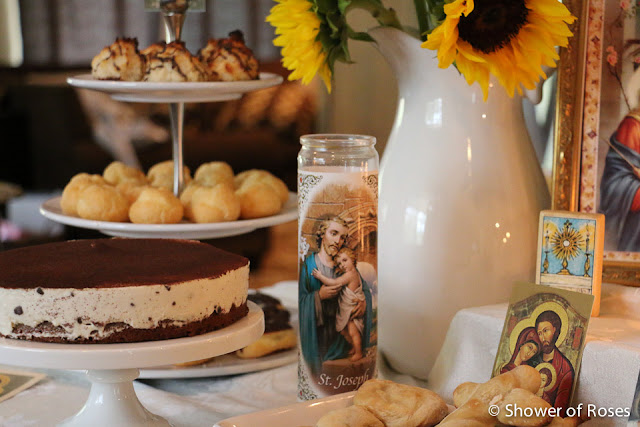 He is the Patron of a Happy Death.
Ask him often to be at your side when you come to die.
Here are some little prayers that you may say:
SAINT Joseph, friend of the Sacred Heart, Pray for us.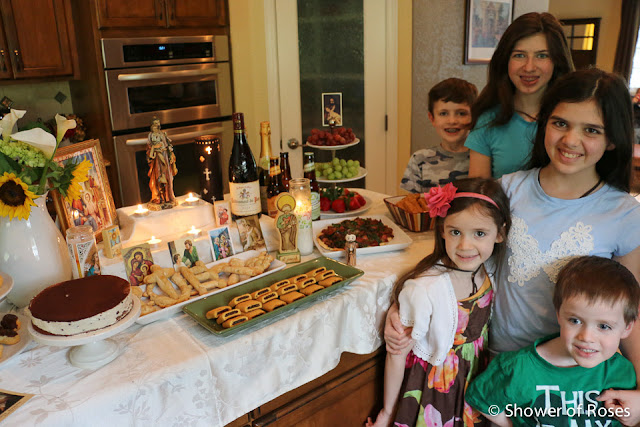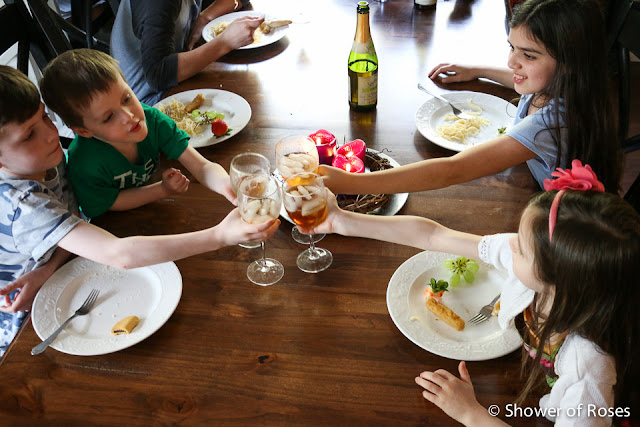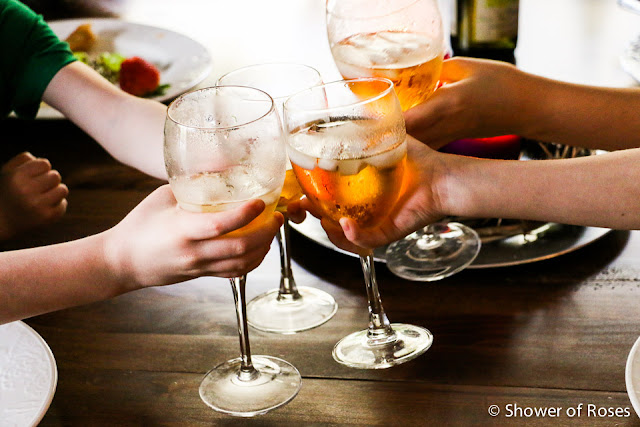 HELP us Joseph, in our earthly strife,
ever to lead a pure and blameless life.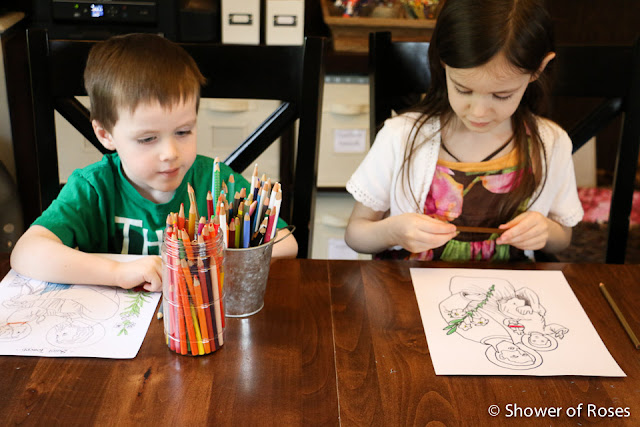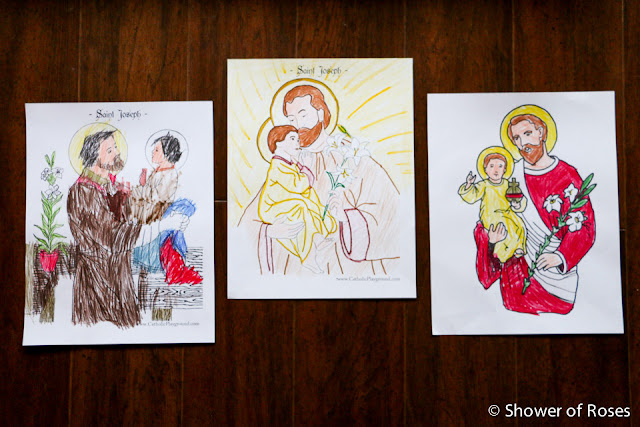 Ask St. Joseph to bless you.
(The blessing of St. Joseph)
MAY the poverty of my sweet and suffering little Child be your riches; His sighs and His tears your consolation; the love of His Infant Heart, your earthly treasure and the sight of Him in heaven your joy and reward.
St. Joseph, patron of the dying, pray for us.