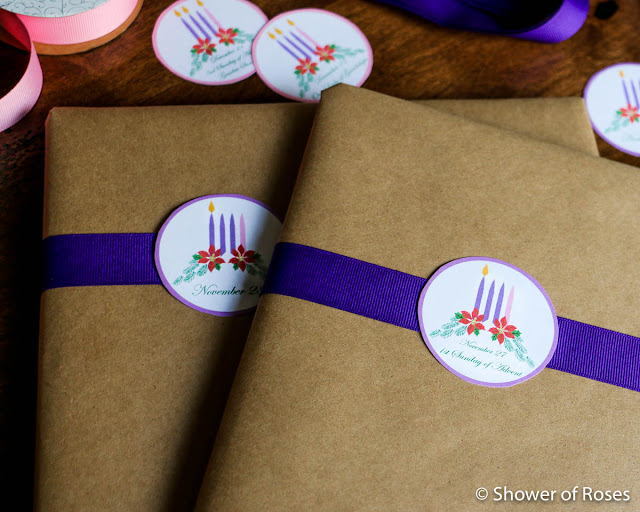 Is it really Advent already? How is that even possible?!? This month (year!) has flown by…
We have had our college kids home all week which has been wonderful! I sure love it when everyone is home and I am already looking forward to having them back for Christmas break in a few weeks. They drove home last weekend and had been planning to drive back to school this weekend, but another couple snow storms are hitting and we decided to book them one-way flights back to school instead of having them risk the long drive over multiple mountain passes… Hopefully they will have safe flights (early Sunday morning) and not end up stuck at their connecting airport!
🙏
It was such a nice Thanksgiving! I've been enjoying lots of family time and staying busy in the kitchen which hasn't left any time for sharing online (or preparing for Advent!)… I snuck away for a little while this afternoon so I could finally decide which books to include in this year's Advent Book Basket. I'll probably wrap them up tomorrow afternoon after Mass and try to round up the rest of our Advent decorations to start setting up while our little girls nap.
Many years ago I switched from our original purple and pink wrapping paper to brown paper with purple and pink ribbons (I save the ribbons to reuse each year). Sometimes I recycle brown paper bags and sometimes I pick up a roll of brown craft paper from the craft store to use along with our ribbons and homemade labels.
As always, we'll unwrap and read one book each night during Advent, following our family rosary. The rest of our book collection will be placed in additional baskets to read during the seasons of Advent and Christmas.