Advent begins at the beginning of next month, and the time has come for my annual reminder to prepare for the season and order Advent Candles for your wreath. The dear nuns at The Cloister Shoppe have these beautiful candles ready to ship, and they have a tendency to sell out quickly as the holiday season approaches. Don't miss your chance to add a meaningful touch to your celebrations with these special candles.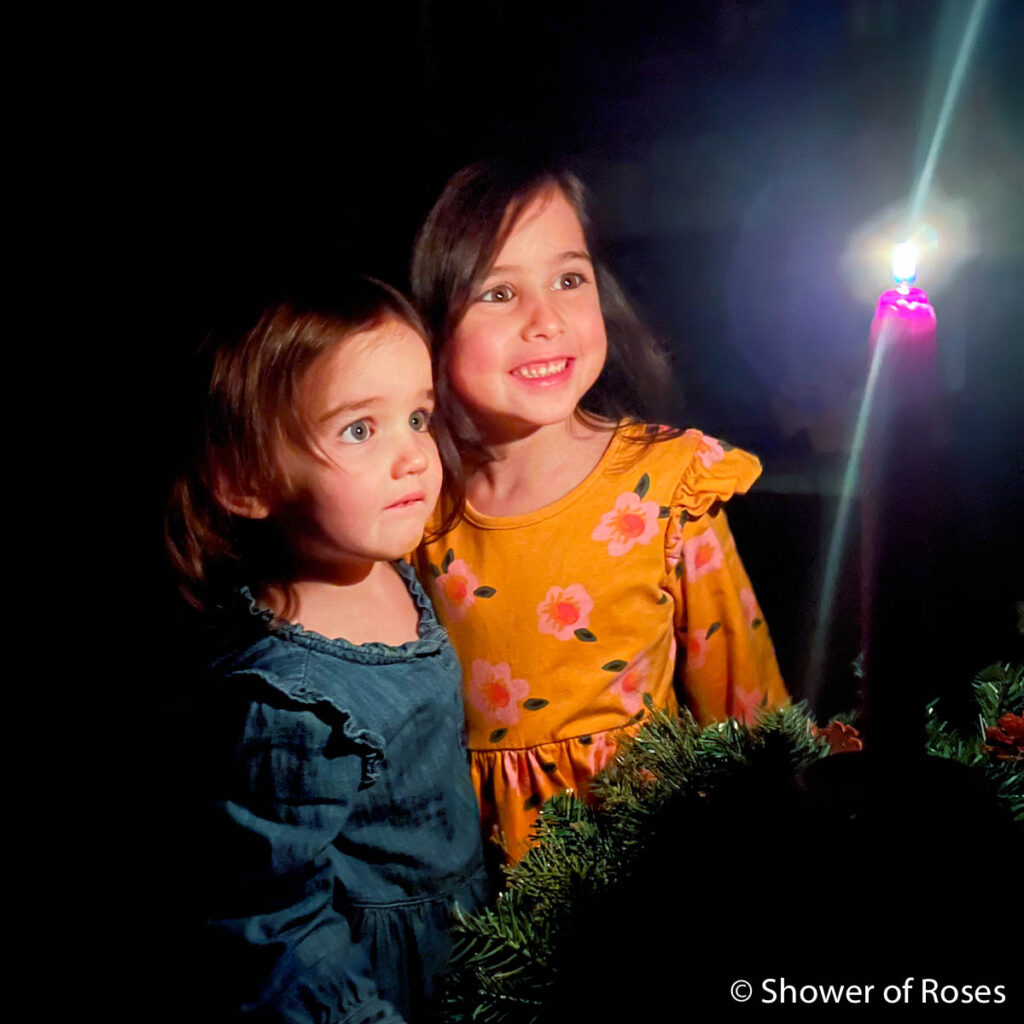 100% Beeswax Advent Candles
For many years, our family has been ordering the exquisite 100% Beeswax hand-poured tapers created by the talented Dominican Nuns at The Cloister Shoppe. These candles have been the centerpiece of our Advent wreath, casting a warm and comforting glow as we gather for dinner each night throughout the Advent season. The craftsmanship and love put into each taper make these candles a cherished part of our yearly celebrations.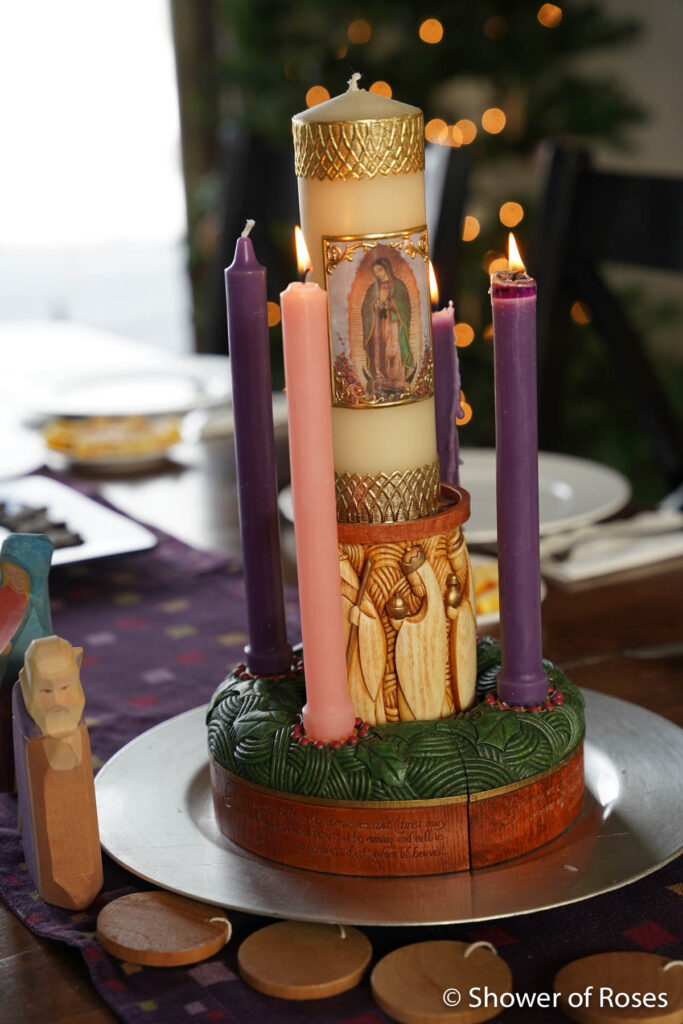 (Father Terrence Gordon showed me tape hack to prevent tapers from dripping during one of his last visits to our home… It worked for a little while but I don't think I did it correctly… Going to try again this year.)
In these pictures, you can see Joseph and Mary making their journey down our Advent Path. About seven years ago I decided to create a path down the center of our table for Advent, using our Jesse Tree ornaments for each day of the season. The first year was a simple countdown path made from doilies, but the following year, I incorporated our wooden Jesse Tree Ornaments from Jesse Tree Treasures.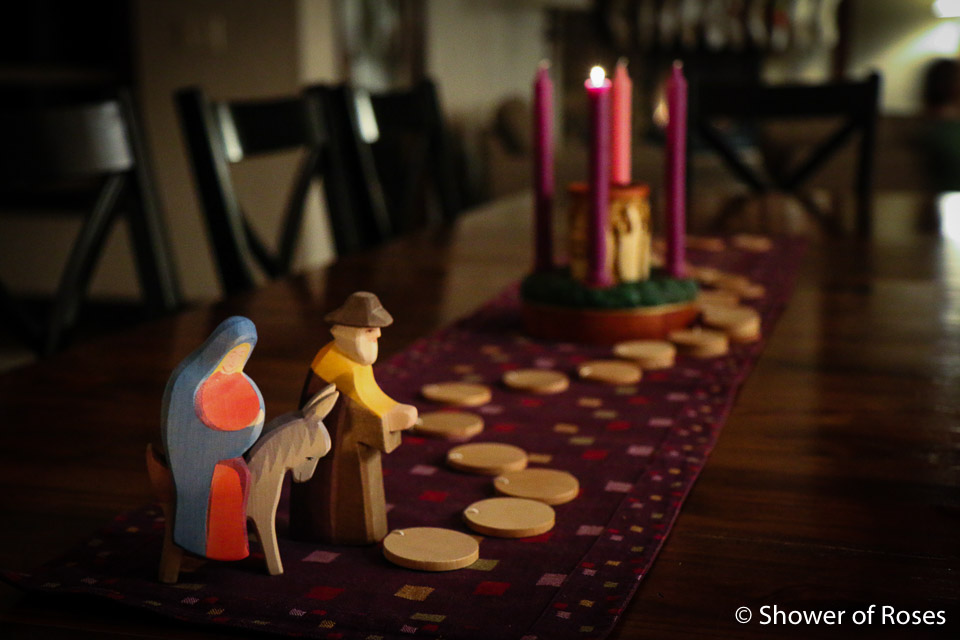 The Our Lady of Guadalupe Candle is from Clear Creek Abbey. (Also available from Amazon.) While I've yet to bring myself to burn it, it adds a lovely and meaningful touch to our Advent decorations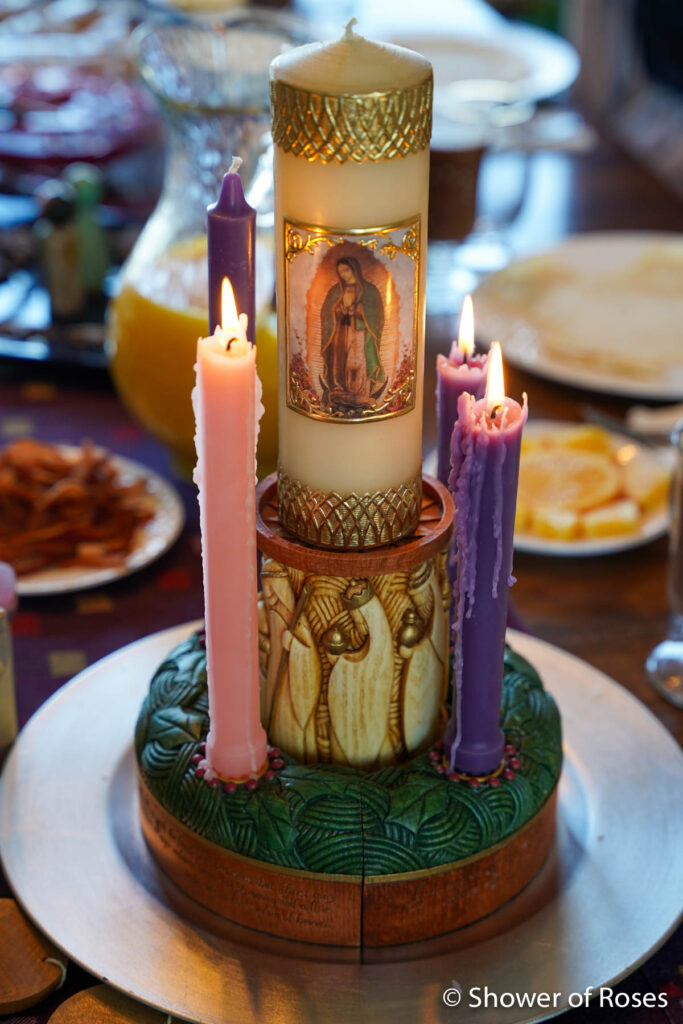 More Favorites from The Cloister Shoppe
Each year, I make an effort to plan in advance and order additional candles to be blessed on Candlemas (February 2). This ensures that we have them ready for the new liturgical year and the upcoming Advent season. Here are some I have purchased over the years:
Click here to visit the Cloister Christmas Shoppe!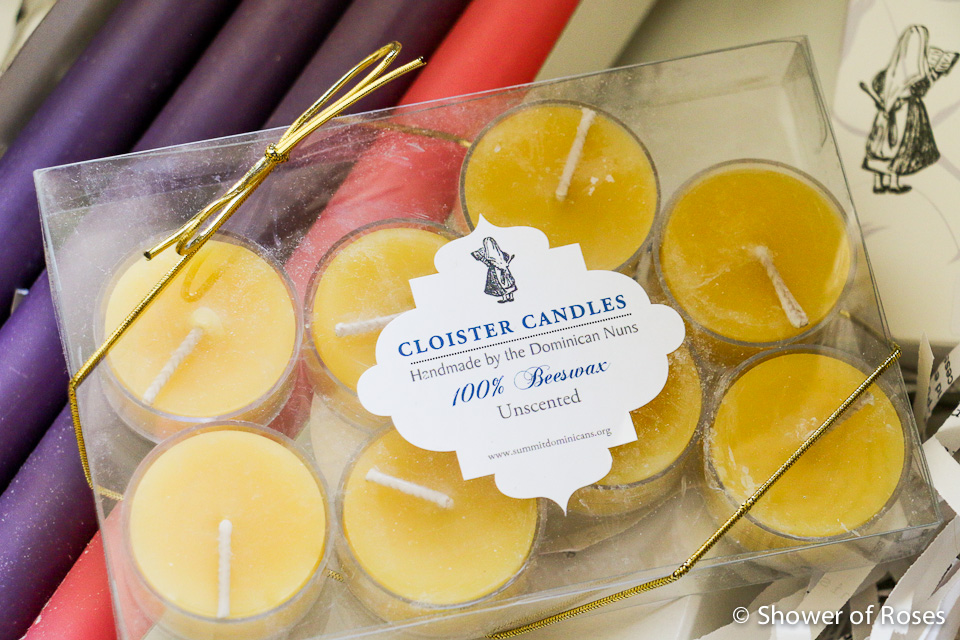 Advent Wreaths Around Our Home
In our home, we like to set up two Advent wreaths during this special season.
The taper Advent Candles find their place in an Advent Wreath on our dining room table, where we light them each night during dinner, creating a warm and beautiful atmosphere.
Additionally, we have a larger wreath adorning the coffee table in our living room. This one is lit during our family rosary each evening, and we leave it aglow while unwrapping and reading from our cherished annual Advent Book Basket.
I still miss the pillar candles I used to buy from the Benedictine Monks when they were still making them. Currently, I opt for these 3×3 candles in purple and pink. (You can find more Advent Wreath-related posts here.)
There was one particularly ambitious year when I even hung our Advent Wreath like the Von Trapp family! 🕯️🎶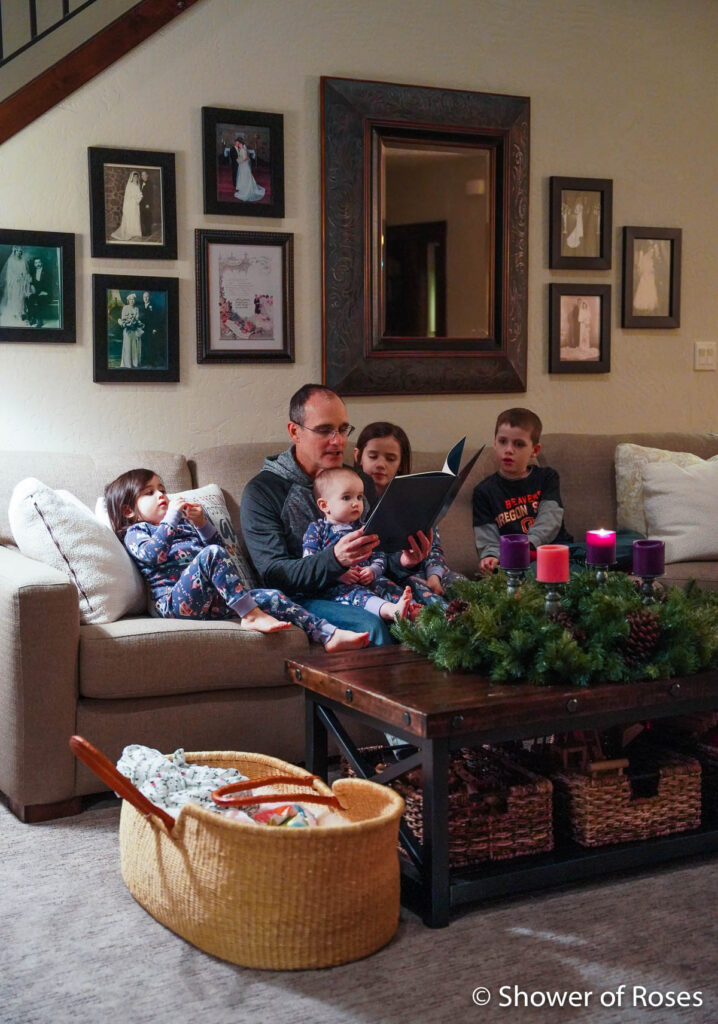 Advent Candle Crafting for Children
Our children have also thoroughly enjoyed crafting their own candles using the 100% Beeswax Advent Candle Kit from Illuminated Ink. This hands-on Advent project is a wonderful way for children to actively participate in preparing for the Advent season.
(You can also order Advent Candles kit from Holy Heroes.)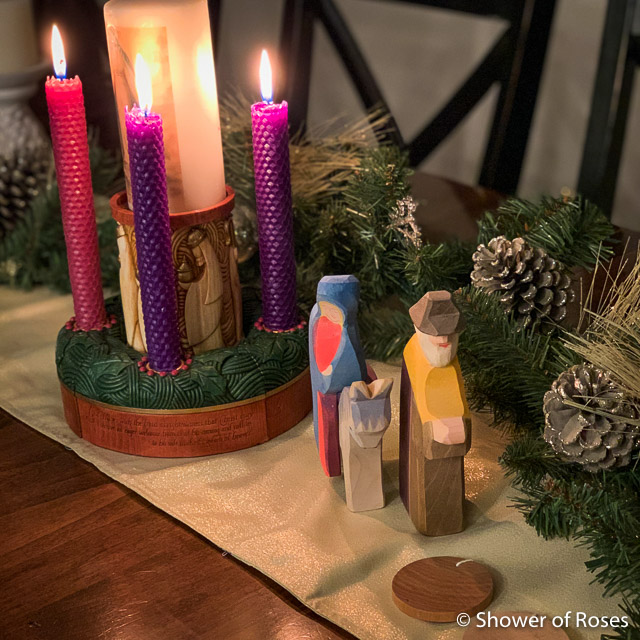 Advent Wreath Socks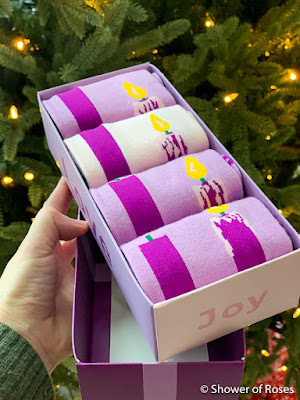 Speaking of Advent wreaths, don't miss out on the delightful Advent Wreath Socks from Socks Religious – they're so much fun! I loved using mine the past couple Advents and look forward to taking them out again next month.
For more Advent Planning: