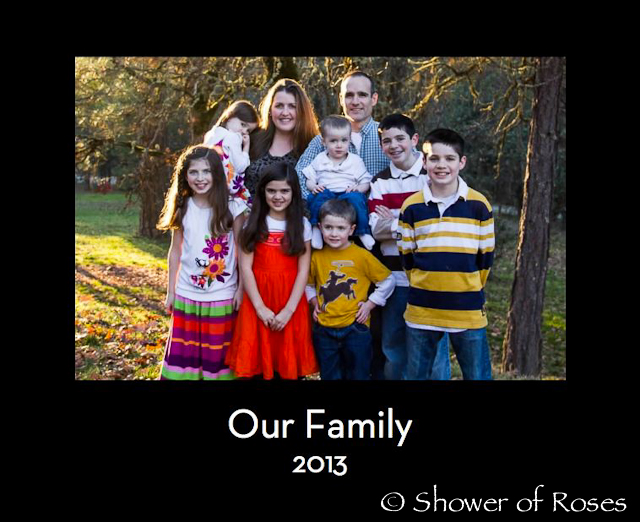 Like last year, I thought it'd be fun to share some of the highlights from this past year. I actually compiled photo albums as gifts for our parents this Christmas and I snapped some screen shots of those pages (with the text slightly modified) to share with you all here at Shower of Roses. Once again it has been such a wonderful year, filled with so much love, joy, and many, many blessings!
In January we celebrated the twelve days of Christmas with a super fun dinner party and I celebrated my 35th birthday… Even though Sean was away for training for a few weeks he and the kids made sure it was just as special as always!
Rascal turned 11 in February with a Hobbit themed birthday!
March was busy! We welcomed a new Holy Father, completed a Papal Unit Study and Lap Book, and the boys were excited to see their "Habemus Papam!" lego creation shared all over the web, and even tweeted by a Vatican spokesman!
In the meantime the girls were busy practicing Irish Dancing for St. Patrick's Day.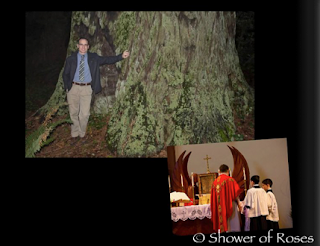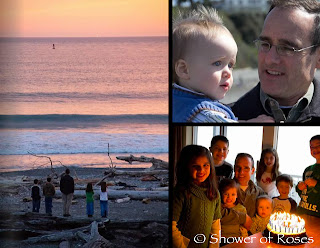 We spent a weekend at the coast for Sean's birthday.
March ended with Easter Sunday, Baskets filled with Books, and our Annual Egg Hunt! You can scroll through all the Easter posts here.
(Speaking of Easter, Chiquita is very excited that in 2014 her birthday will fall on Easter Sunday!)
Our sweet niece turned 3, learned to walk, and has been making such wonderful progress.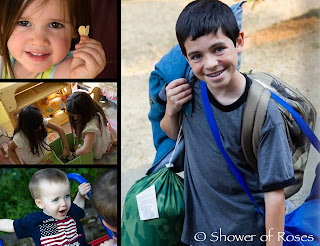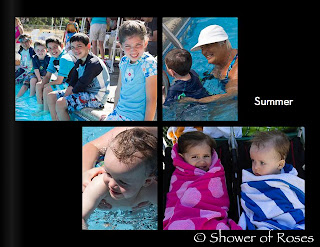 Summer was filled with wildfires and overtime, way too much smoke, a vocations camp, swimming lessons, tidepooling and more.
In August we were blessed with another beautiful Goddaughter. The children were (once again) inspired to play Mass (and Bud here) following an amazing Latin Mass we attended during a William Byrd Festival.
(I was also blessed with another Godson this December, but sadly wasn't able to travel to Nebraska for his baptism a few days before Christmas… He is such a cutie and I can't wait to meet him!)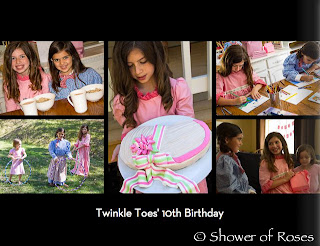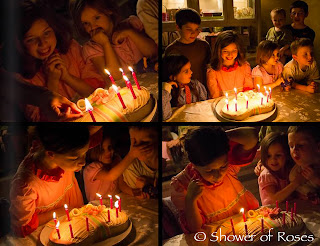 Twinkle Toes became a Ten-ager and loved her "Caroline" party.
We ended the summer with one last trip to the coast, a cake on the anniversary of Summorum Pontificum, an exciting golf accomplishment for my brother, another visit from friends and a trip to Crater Lake!
After our guests headed home we began our 2013-2014 school year with goals and checklists.
In October we tried not to worry when my husband was furloughed, and some of the family headed to visit my husband's parents for the first time in nearly three years. The older boys and I missed them so much! It was hard not being able to travel all together… Saving for a larger van, one that fits all nine of us, is one of our goals for 2014!