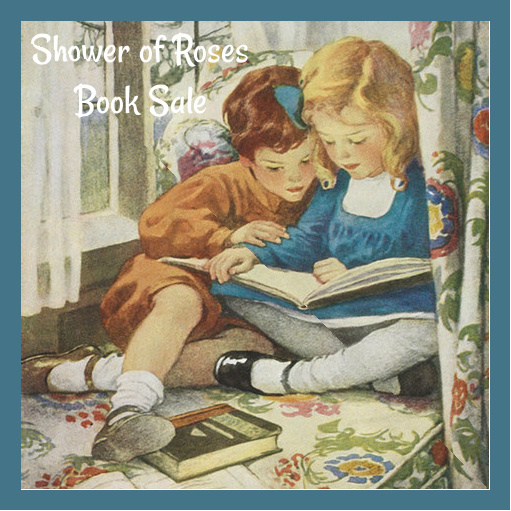 UPDATE: Book sale has ended! Thank you to all who purchased books from us this year!
I've been stalling on having another annual book sale since we moved in 2018… It's hard to believe that we have been in our new home for nearly 5 years now! On top of still having a few boxes of books that were never unpacked due to lack of shelves, plus the annual new school year additions, I am really starting to feel the effect of not doing our yearly cull. There are books stashed everywhere!
I finally had a free afternoon to take pictures for another book sale! (I had the extra motivation of an earlier than usual ski lesson bill coming up, after just paying this semester's college tuition!) If you are interested in purchasing any of the items in this post, please leave a comment listing the books you would like, along with your email address. (The email address box is part of the comment form here at Shower of Roses and it won't be displayed publicly.) I will send you a private email with your total, including shipping.
Once payment is recieved, I will ship your books via USPS media mail which usually takes 7-14 days. Shipping will be added to your order by actual weight/media mail cost with a minimum shipping of $5.00. If you are local let me know and I am happy to arrange a time for pick up!
Please only request items that you intend to purchase and are able to submit payment for promptly. I can accept Paypal or Venmo. Comments are moderated, but I will do my best to approve/publish them as quickly as possible and update the post with "sales pending." If multiple visitors request the same book it will be sold to the first request. I'm also open to reasonable offers on any of the books listed and will probably drop the prices on anything that is left at the end of the sale. Thank you!
Note: Most links are affiliate links.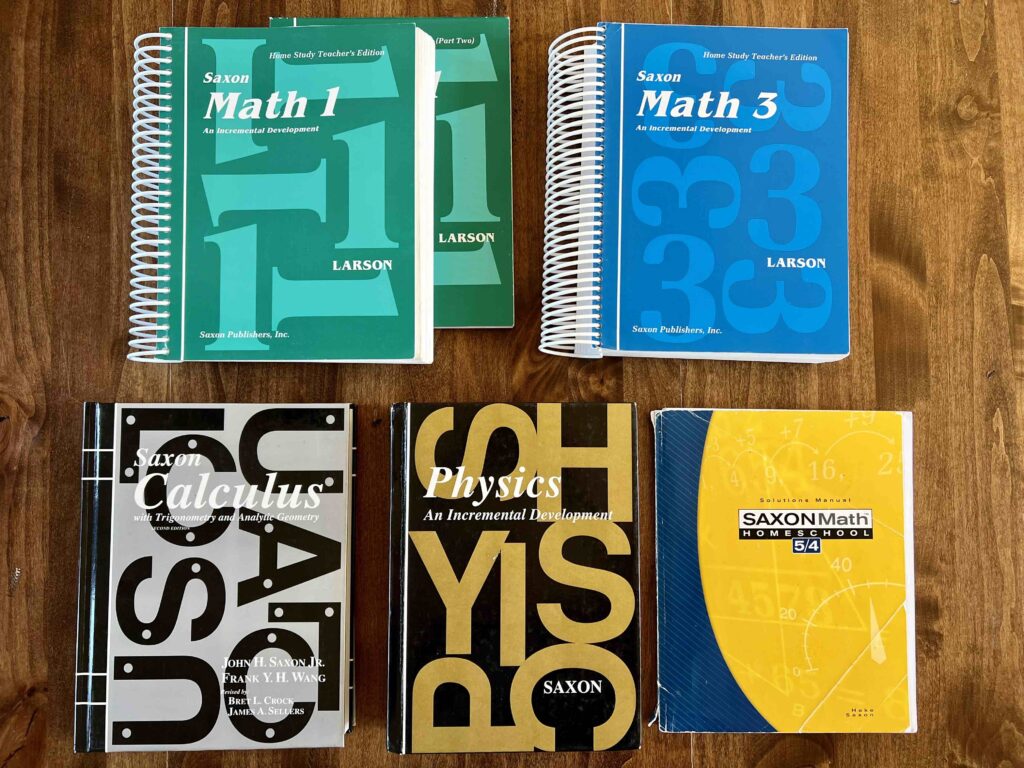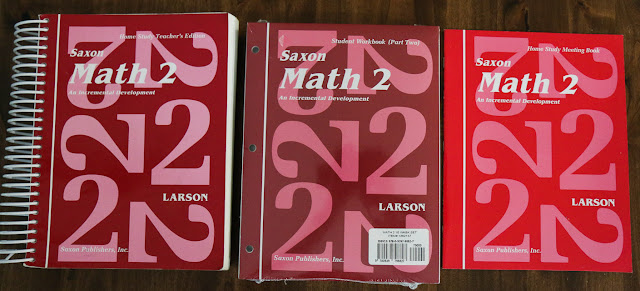 Saxon Math Two Home Study Kit including Teachers Edition, Two Workbooks and Meeting Book (NEW), (Retails for $144.95 on sale at Rainbow Resource) – $50.00 or best offer (sold)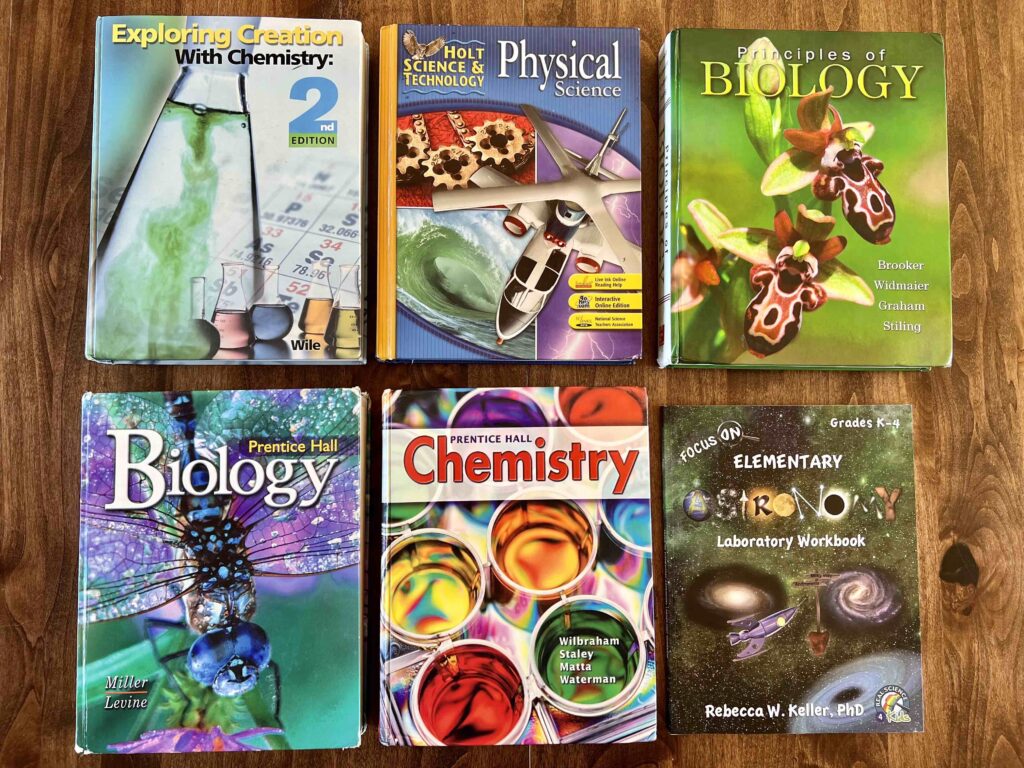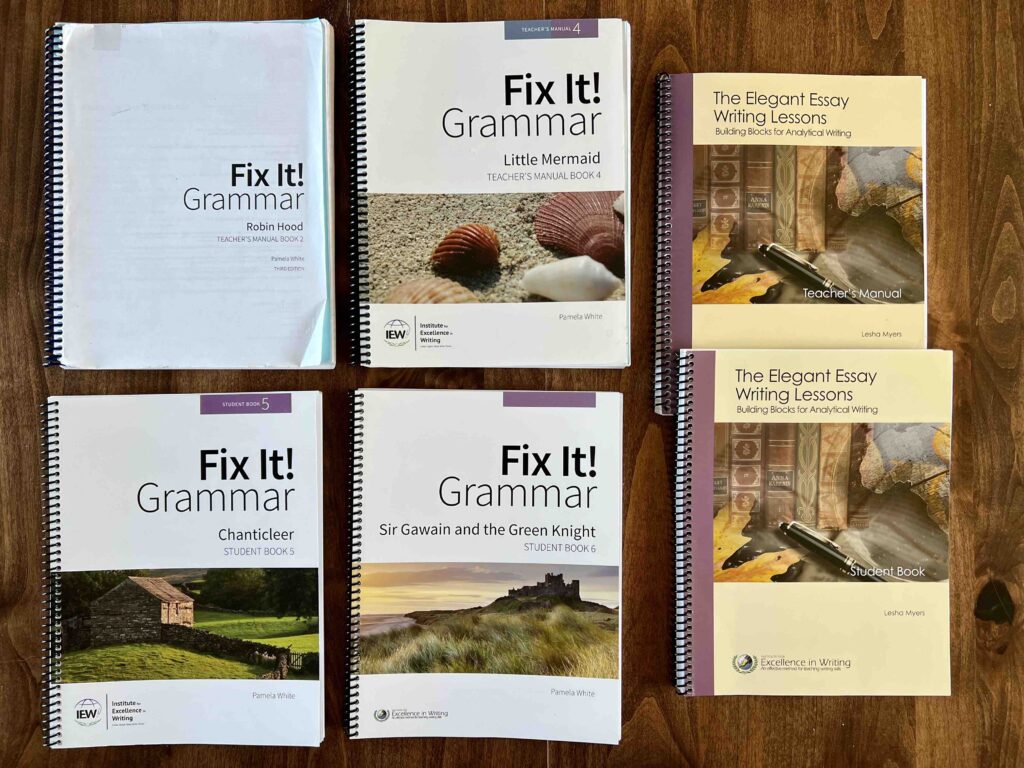 Fix It! Grammar Robin Hood Teacher's Manual Book 2, 3rd edition, missing cover -$2.00
Fix It! Grammr Little Mermaid Teacher's Manual Book 4, 3rd edition, $5.00 (sold)
Fix It! Grammar Chanticleer Student Book 5, 3rd edition, New, $8.00 (sold)
Fix It! Grammar Sir Gawain and the Green Knight Student Book 6, 3rd edition, New, $8.00
The Elegant Essay Teacher's Manual and Student book, duplicate set, Teacher's cover creased, Asking $25.00 for the set (sold)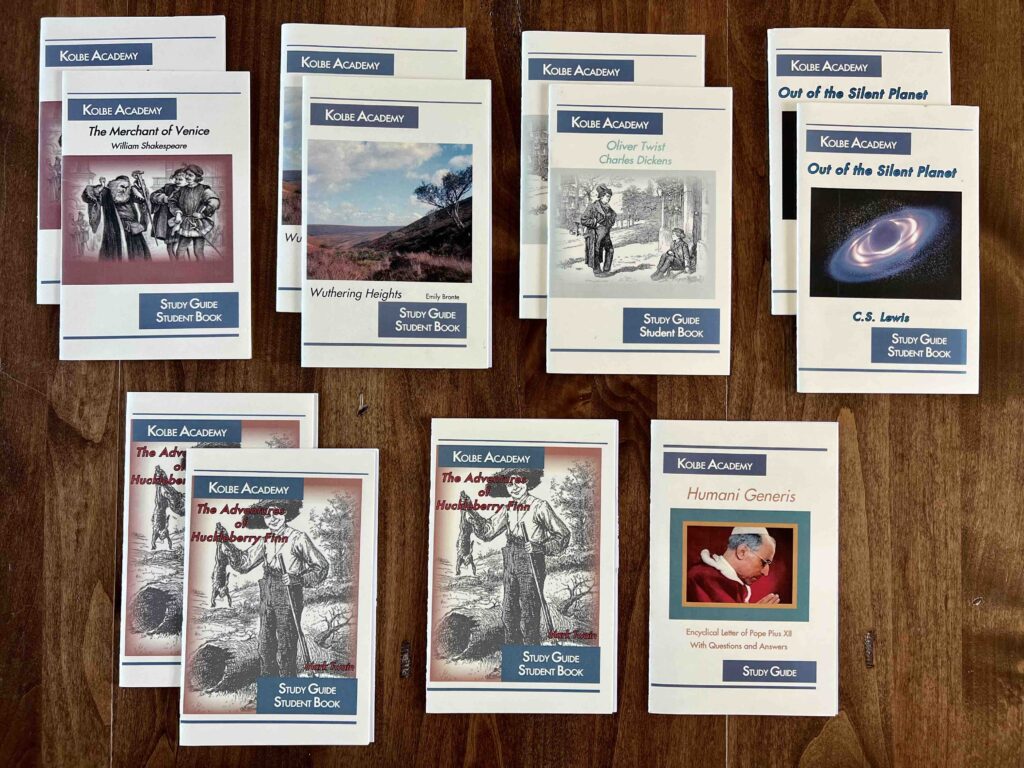 Kolbe Academy Study Guides – All in like new condition:
The Merchant of Venice Study Guide Set Teacher Book and Student Book, Asking $4.00
Wuthering Heights Study Guide Set Teacher Book and Student Book, Asking $4.00
Oliver Twist Study Guide Set Teacher Book and Student Book, Asking $4.00
Out of the Silent Planet Study Guide Set Teacher Book and Student Book, Asking $4.00
The Adventures of Huckleberry Finn Study Guide Set Teacher Book and Student Book, Asking $4.00
The Adventures of Huckleberry Finn Study Guide Only, Asking $2.00
Human Generis Study Guide, Asking $2.00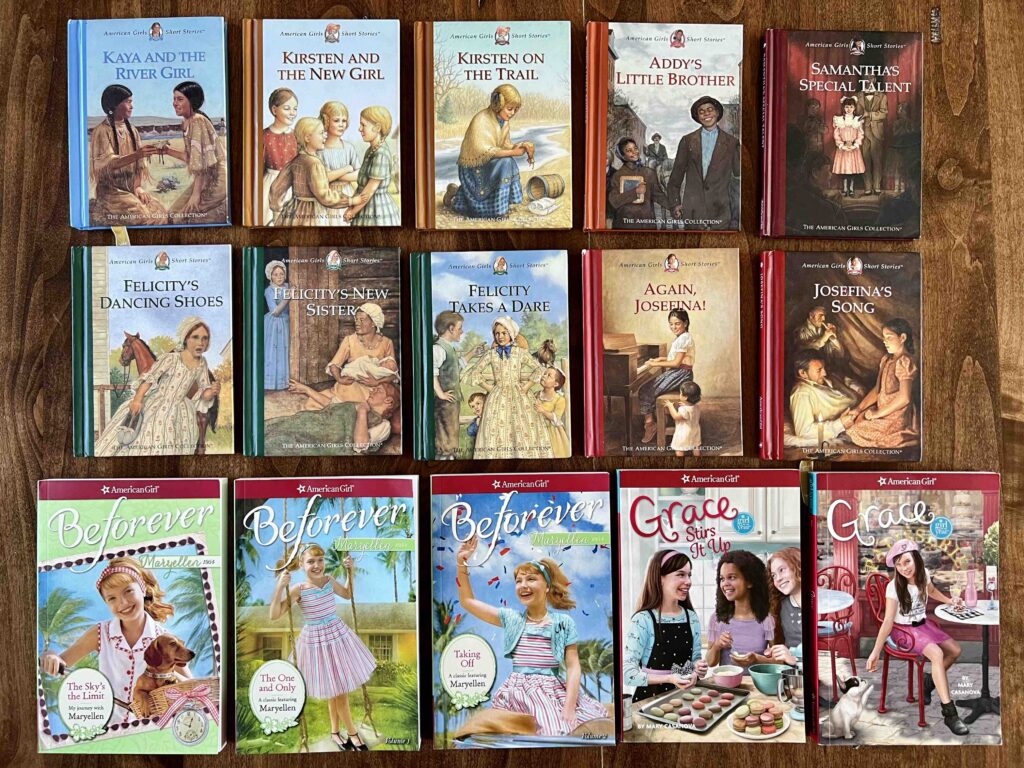 Small Hardcover American Girl Books – $3.00 each or all 10 for $25.00 (sold)
Paperback American Girl Books – $2.00 each or all 5 for $8.00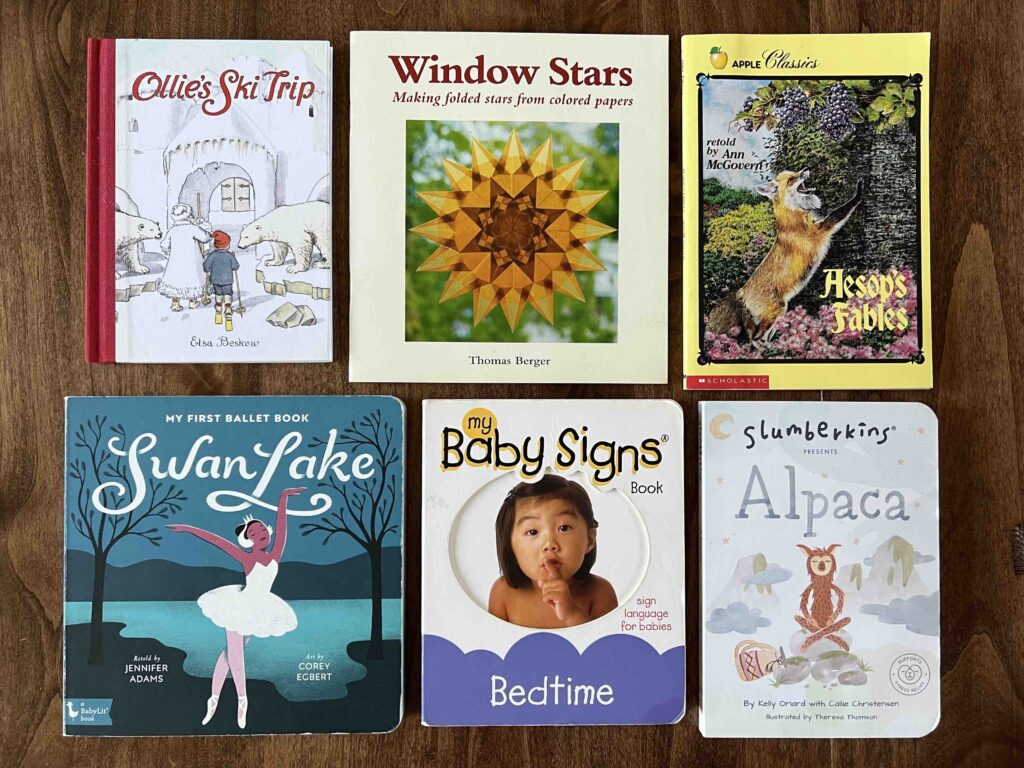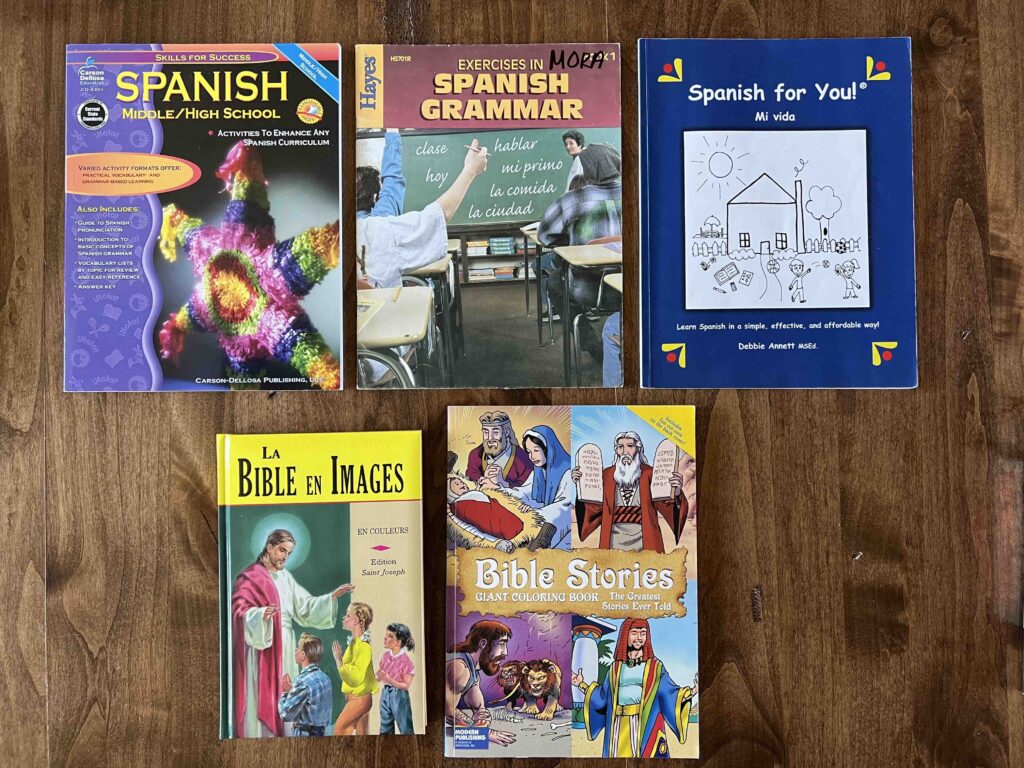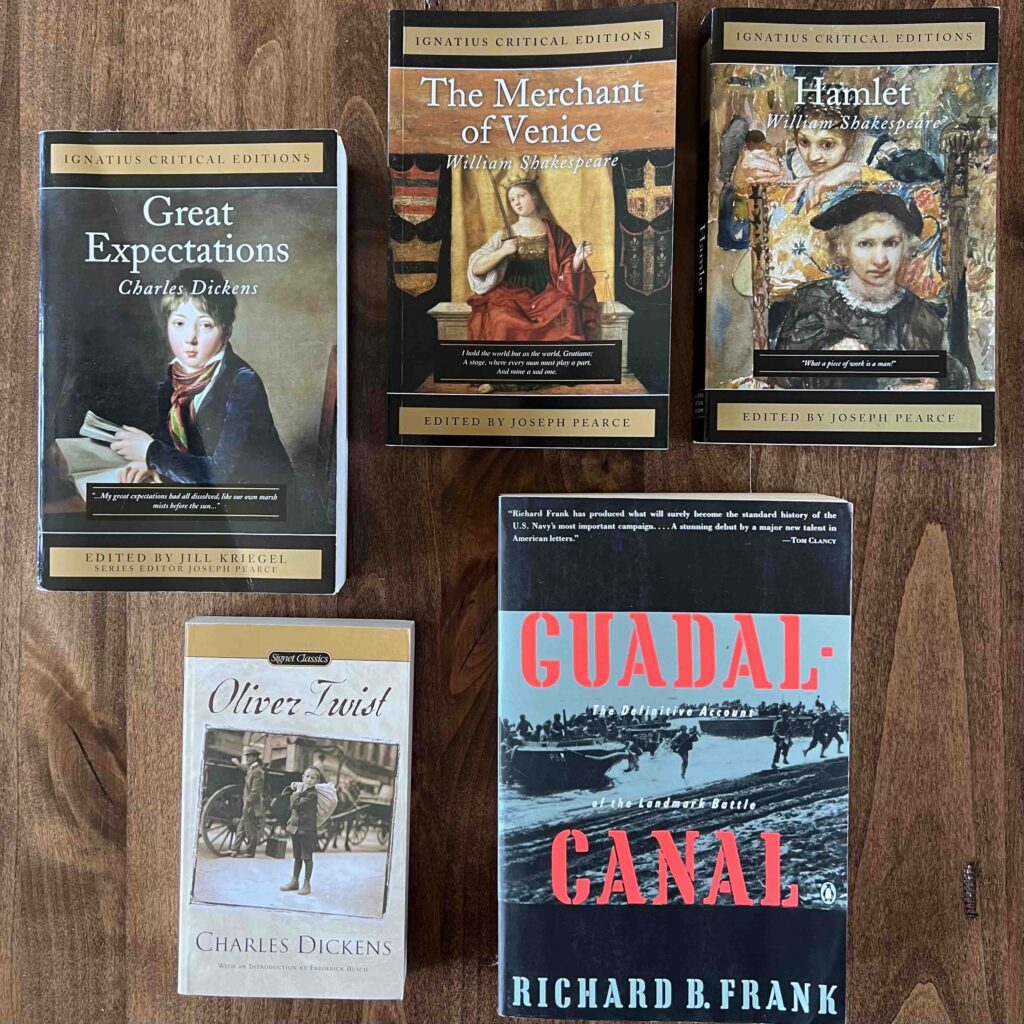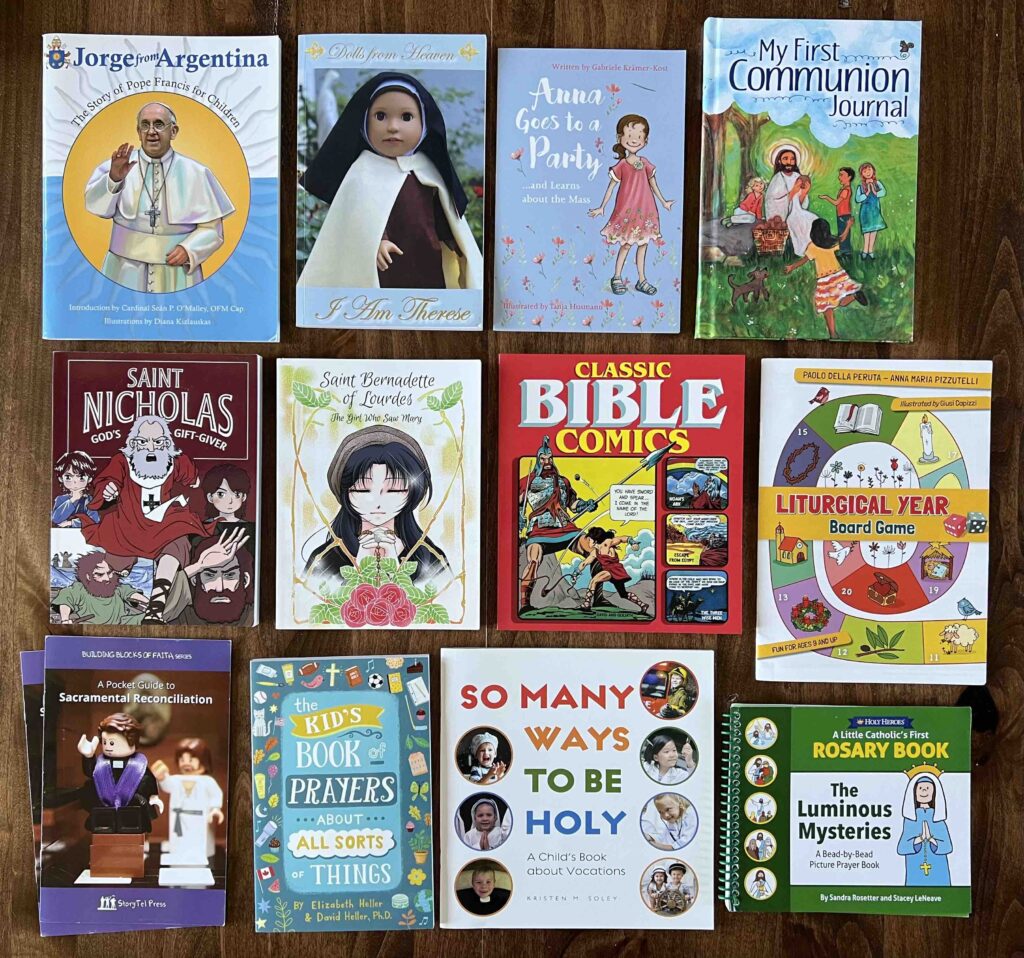 These are also all in new/like new condition:
"I Am Therese", $4.00 (sold)
Anna Goes to a Party, $4.00
My First Communion Journal, $5.00
Saint Nicholas God's Gift Giver (comic book style), $8.00 (sold)
Saint Bernadette of Lourdes (comic book style), $8.00
Classic Bible Comics, $10.00 (sold)
Liturgical Year Board Game, ISBN 081984604X, $2.00 (sold)
A Pocket Guide to Sacramental Reconciliation (2 available), $2.00 each (sold)
So Many Ways to be Holy, $5.00 – (sold)
A Little Catholic's First Rosary Book Luminous Mysteries, $5.00 (sold)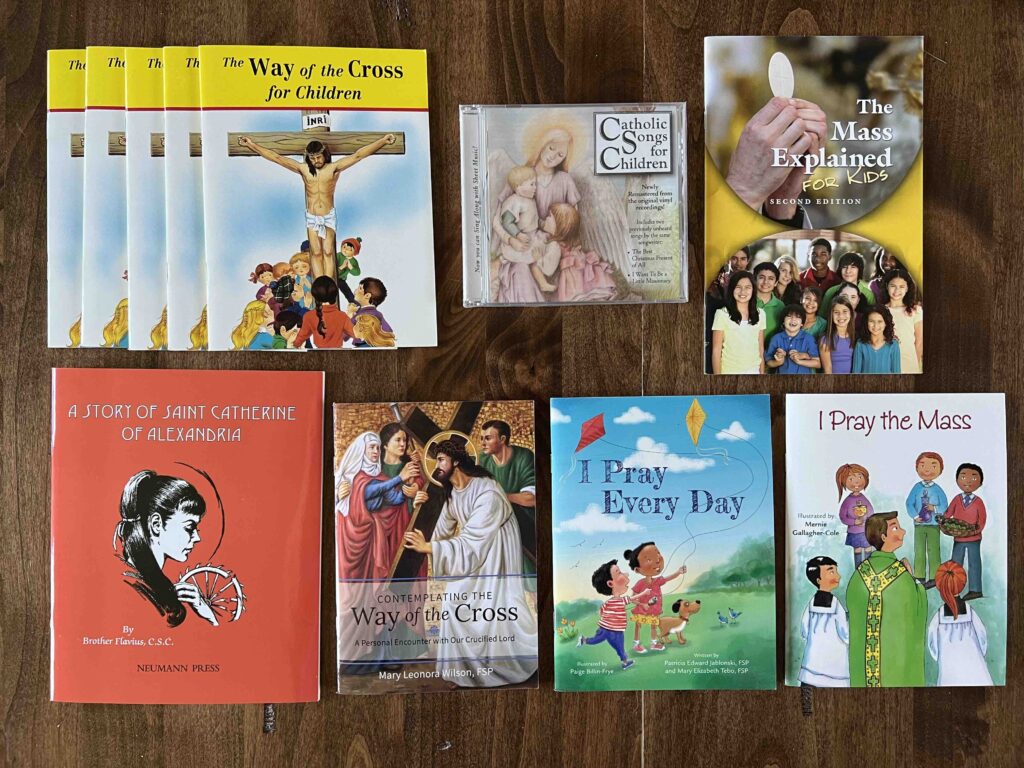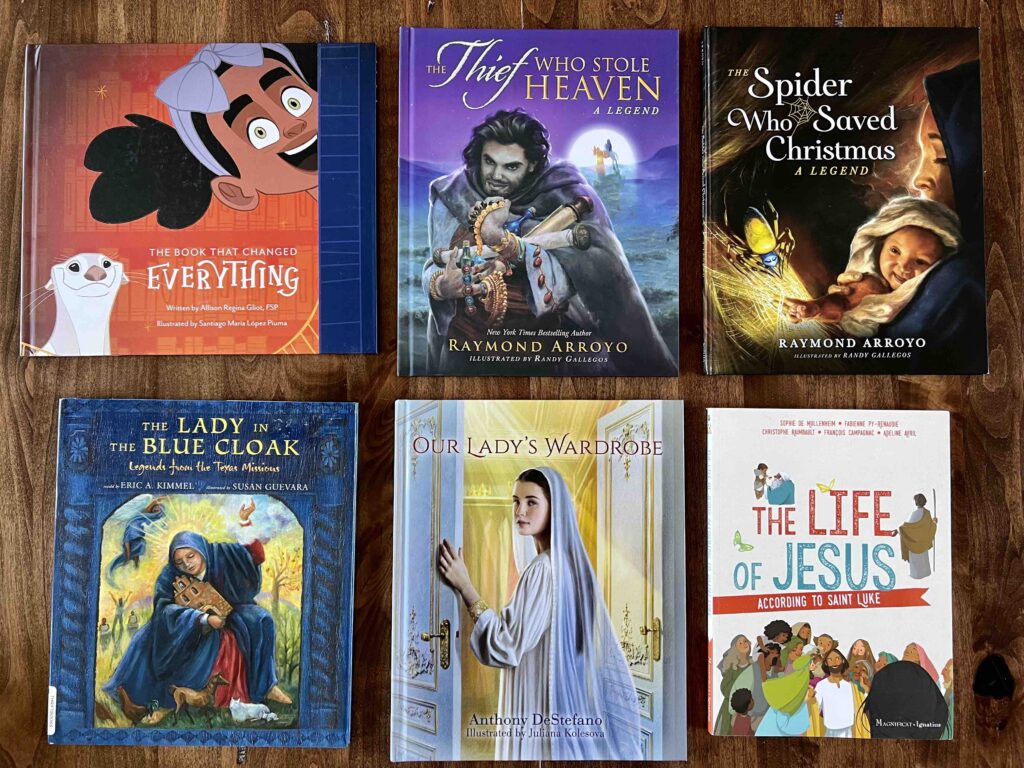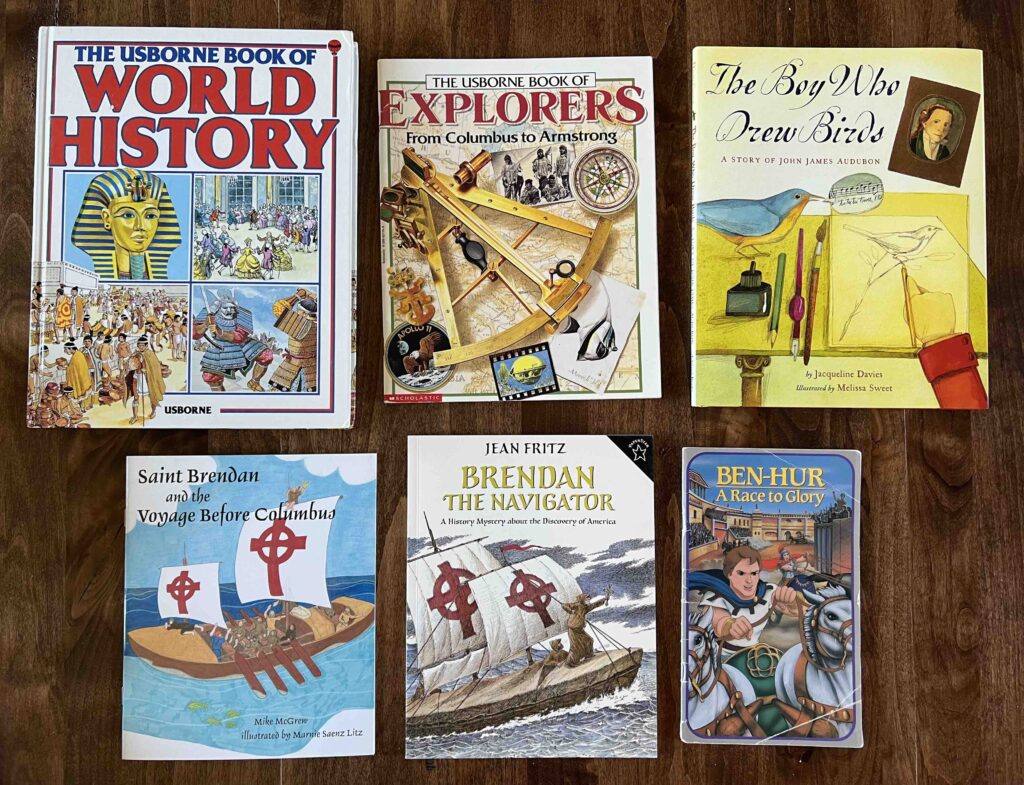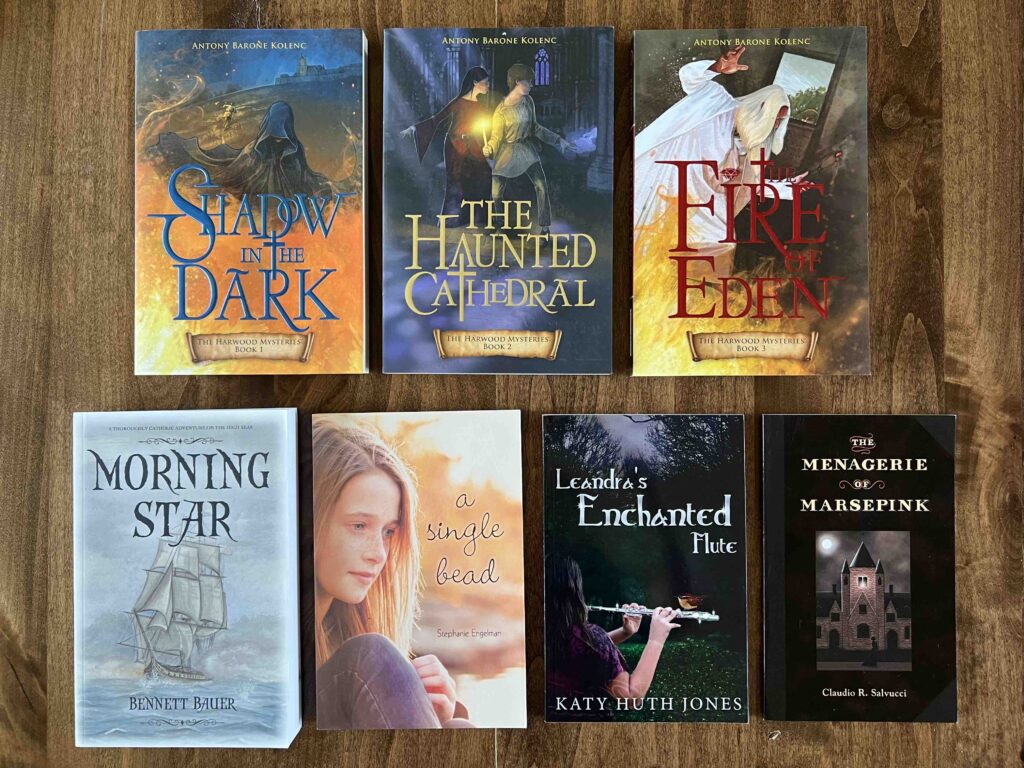 These are all in new condition, duplicates of books we own: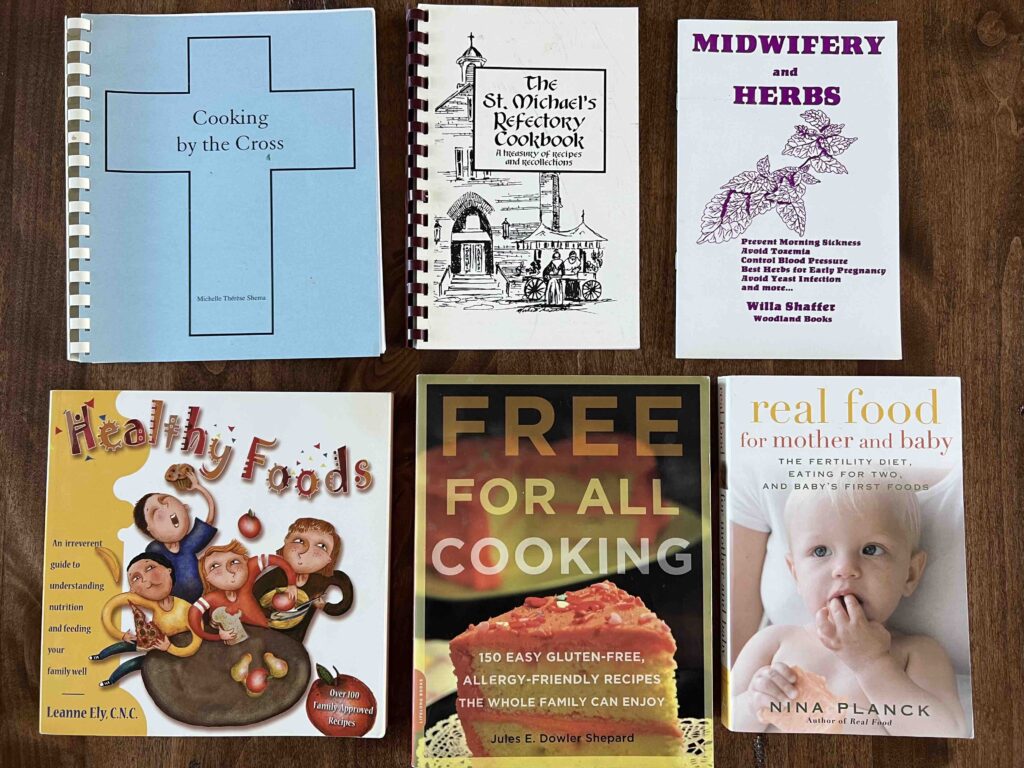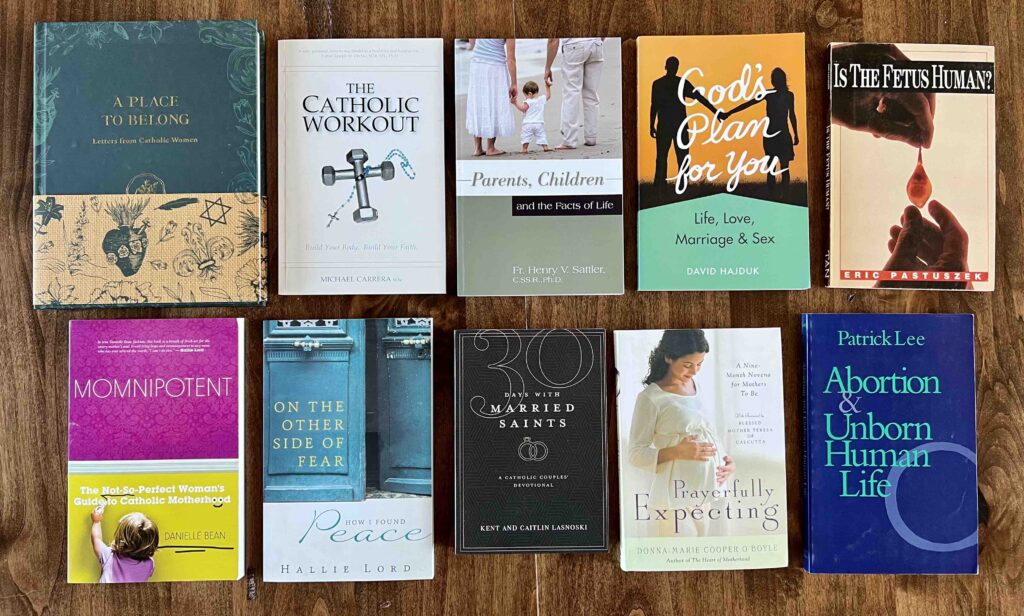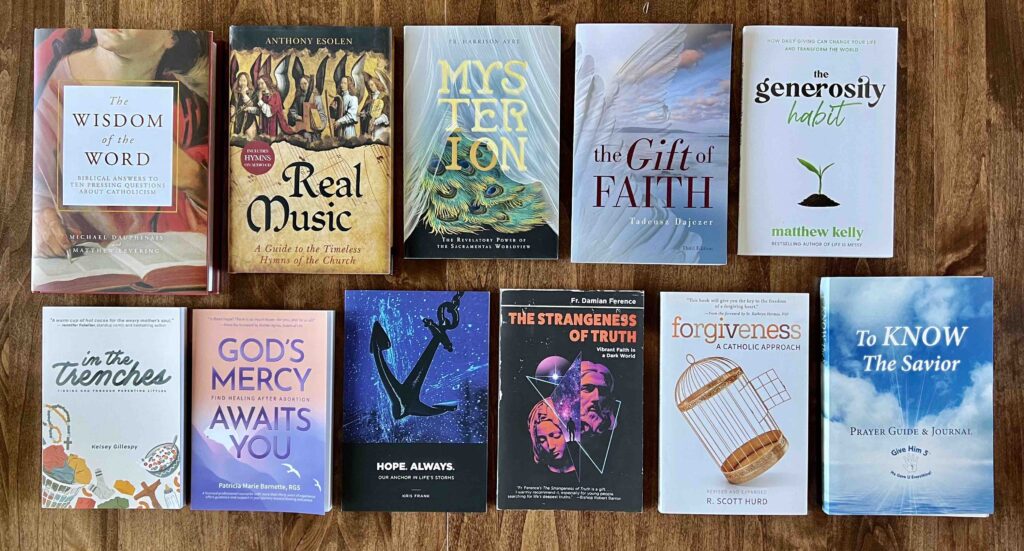 All in new condition, most were sent to my by publishers: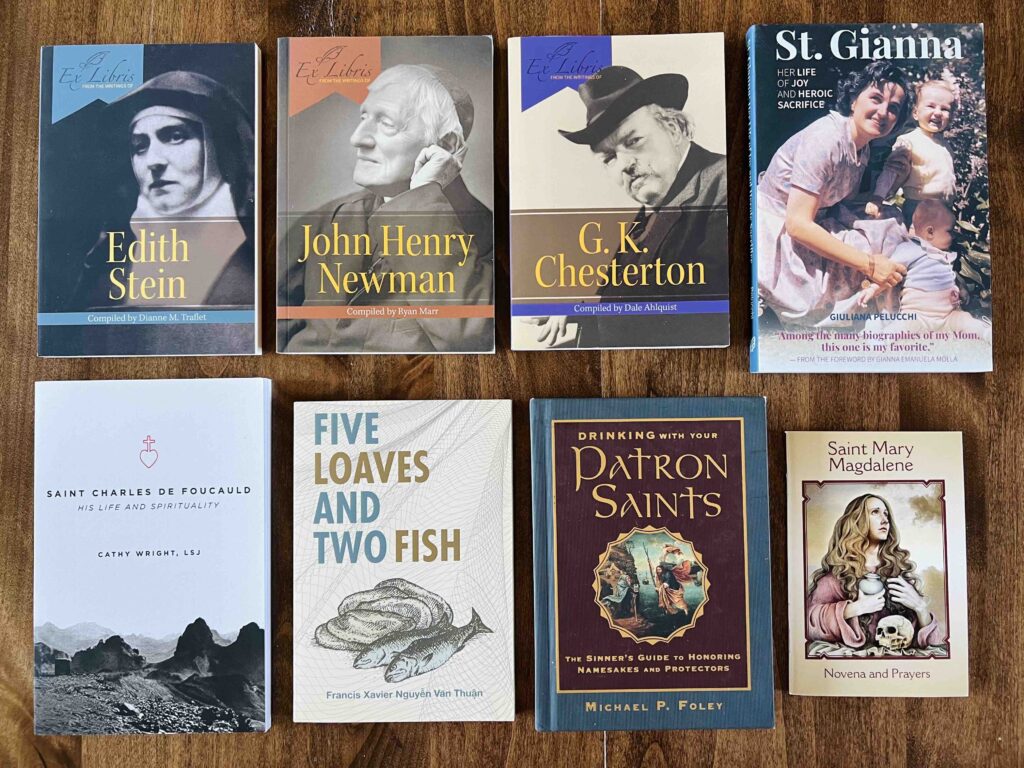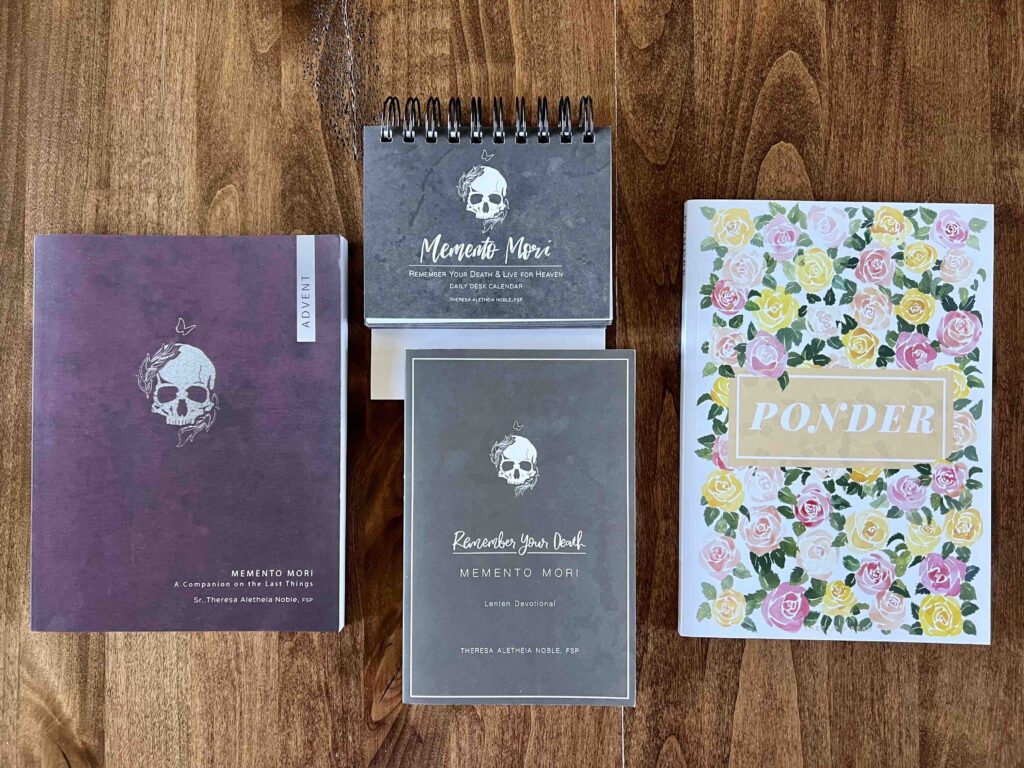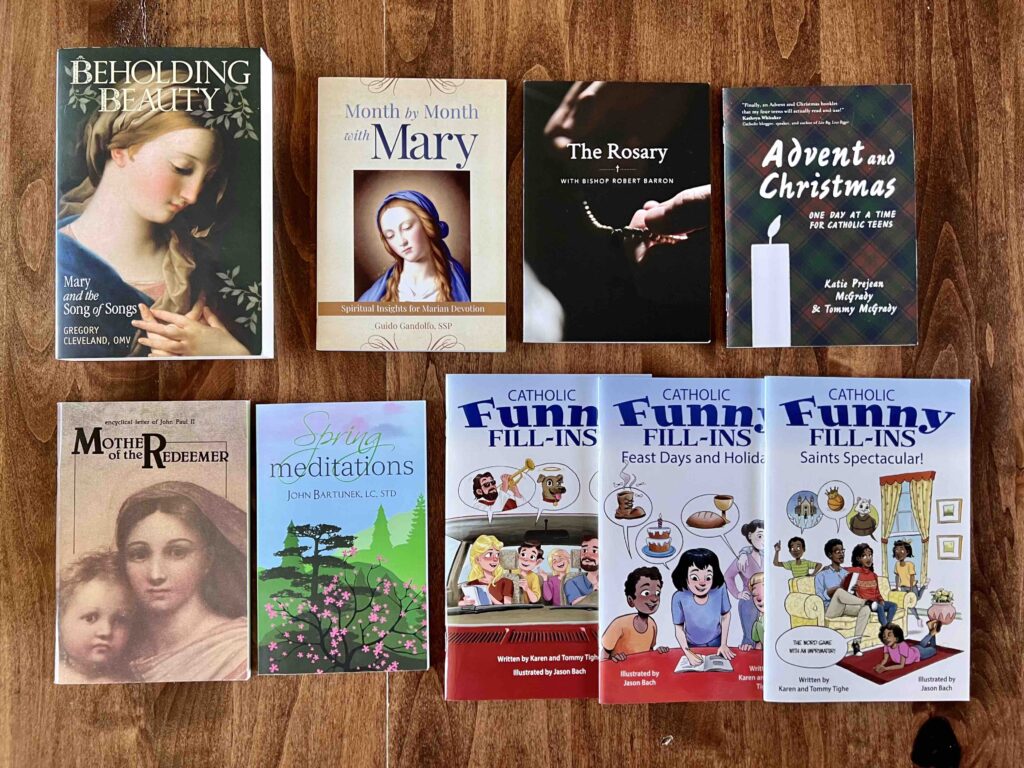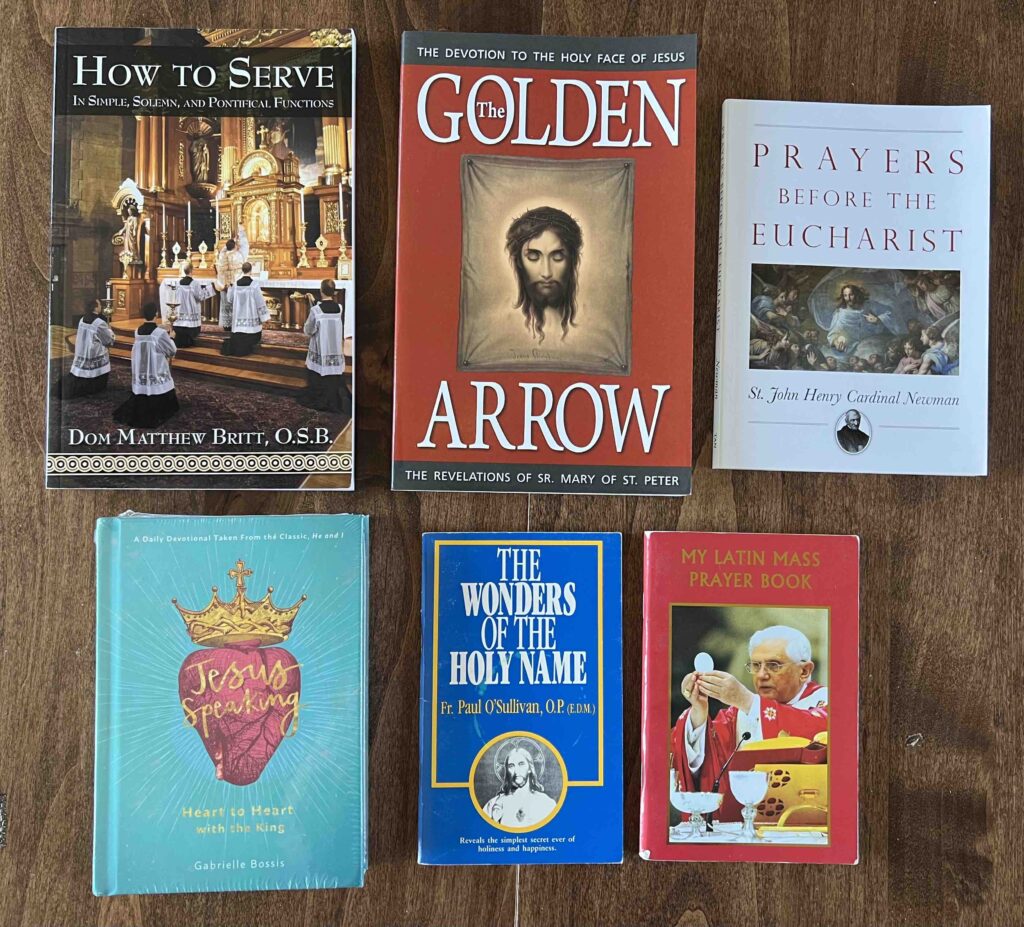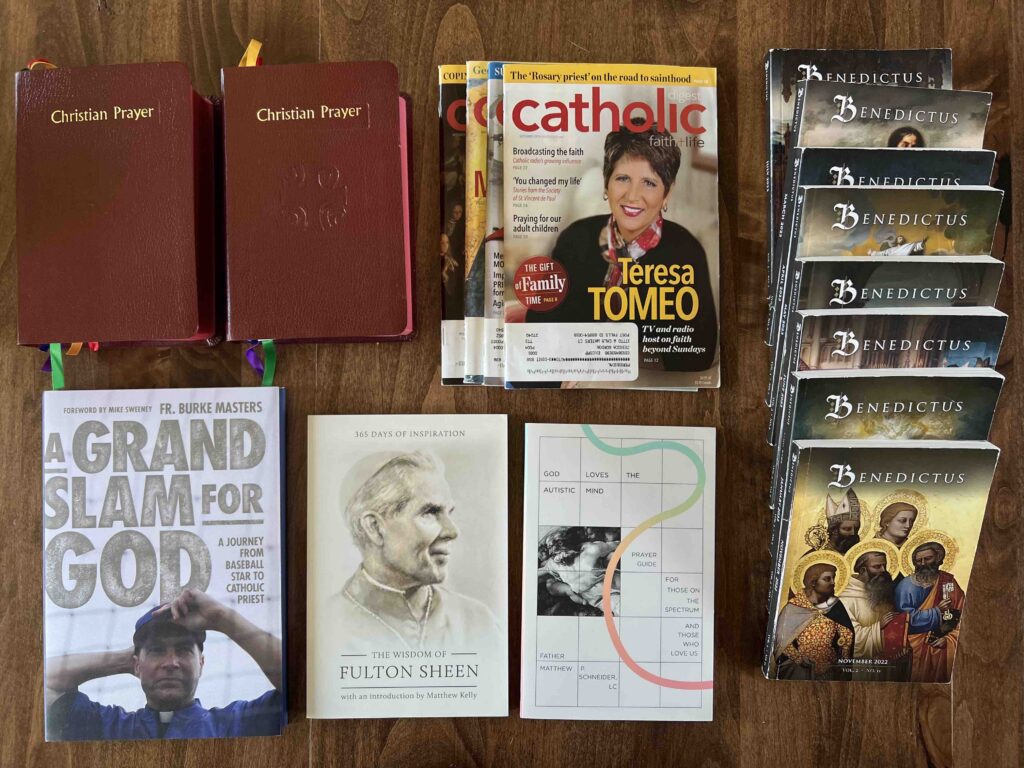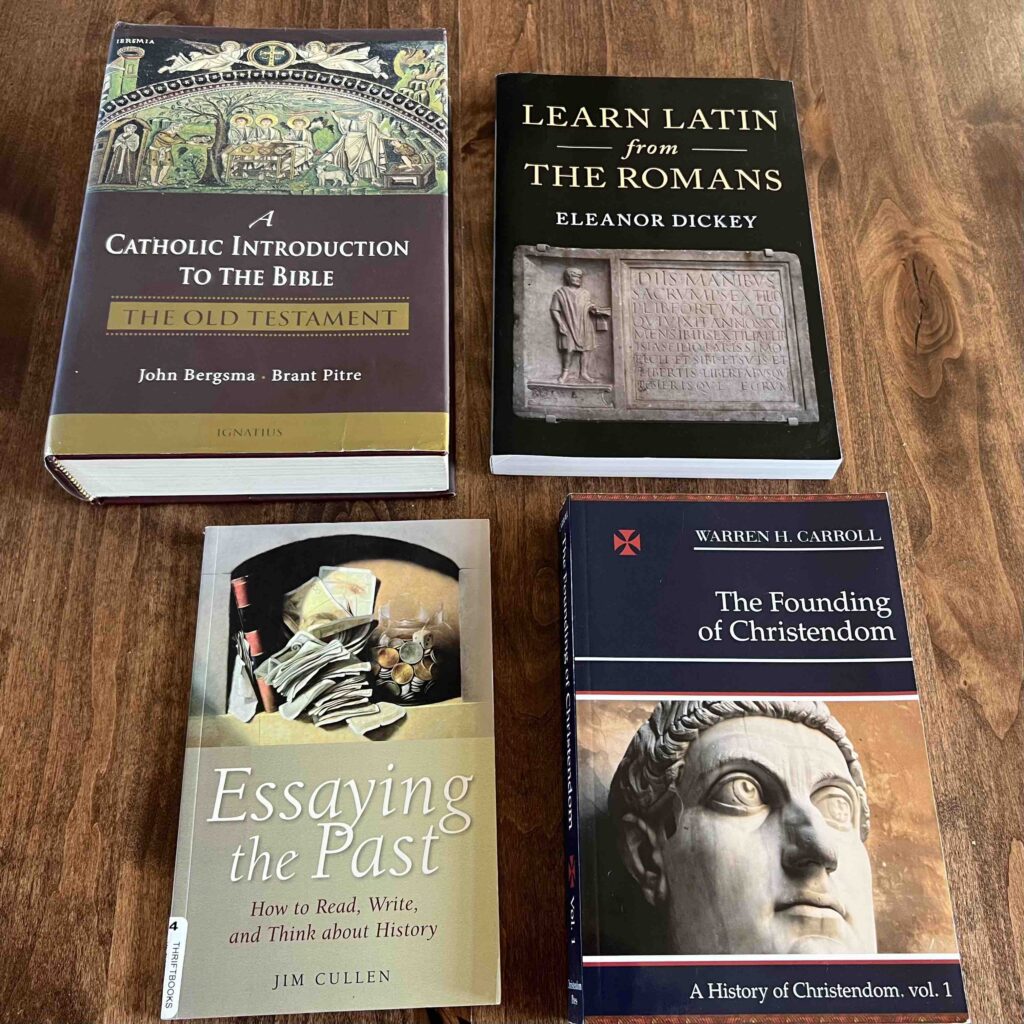 A few books from the boys time at Christendom: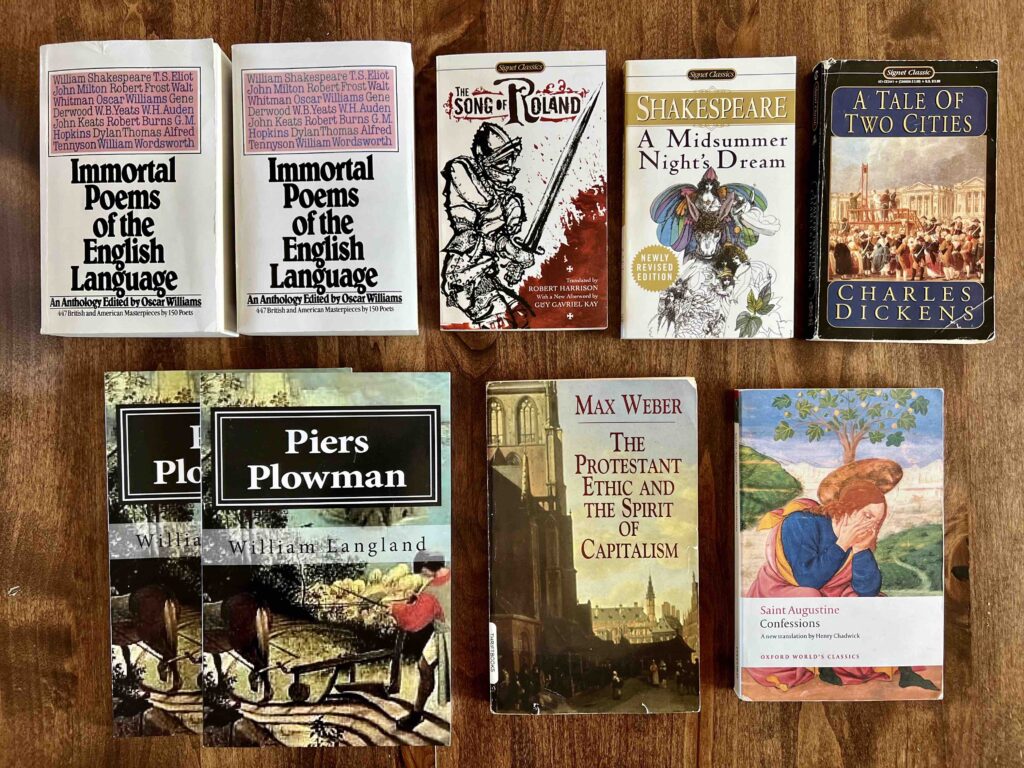 I think these are mostly books from Christendom as well.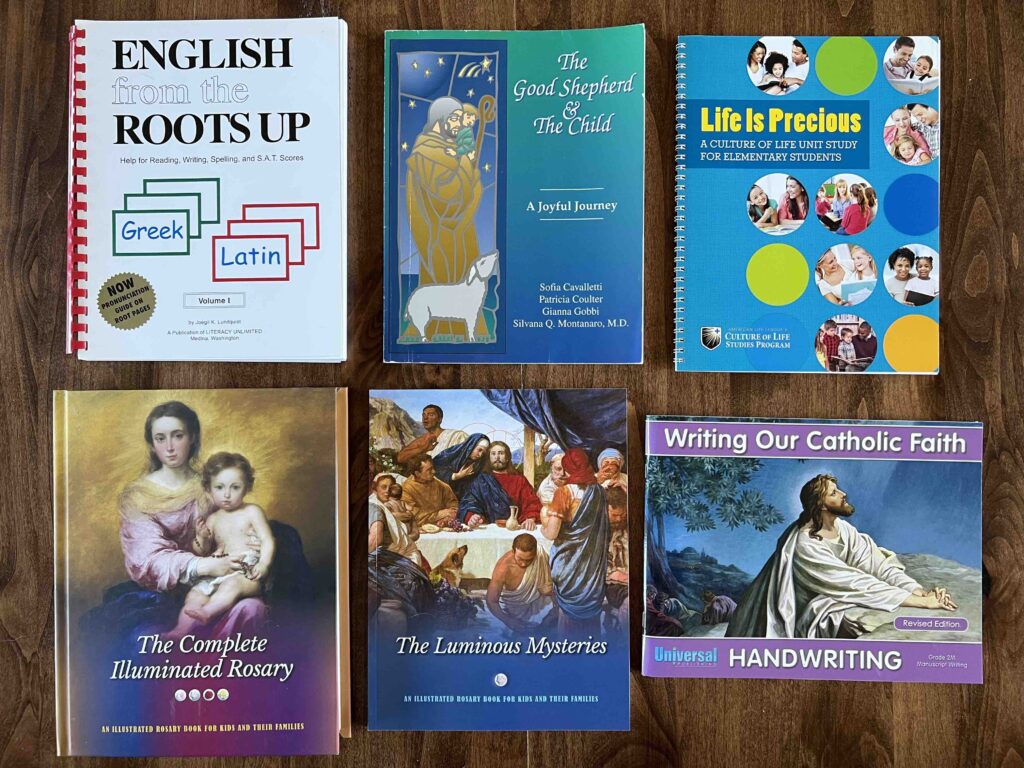 Please leave a comment, or email me directly, if you have any questions.
Thanks for taking a look!
Prayer of Mothers
Father in heaven, grant me the grace to appreciate the dignity which you have conferred on me. Let me realize that not even the Angels have been blessed with such a privilege—to share in your creative miracle and bring new Saints to heaven. Make me a good mother to all my children after the example of Mary, the Mother of your Son. Through the intercession of Jesus and Mary I ask your continued blessings on my family. Let us all be dedicated to your service on earth and attain the eternal happiness of your kingdom in heaven. Amen.